Cheating Expert Accuses Roland De Wolfe and Josh Gould of Collusion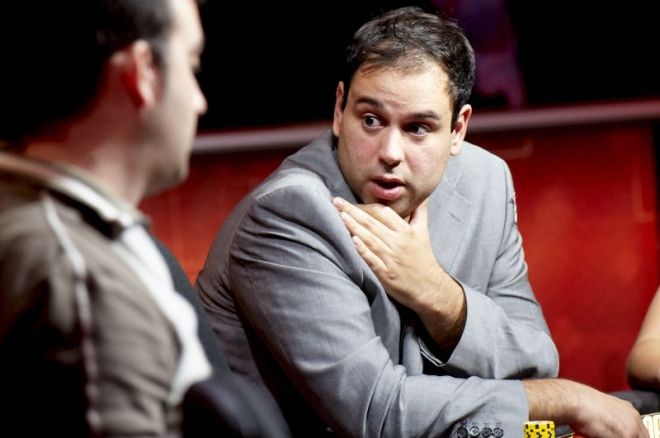 As the legal battle between Dubai-based trader Iraj Parvizi and London's Les Ambassadeurs casino develops, new details emerge in support of Parvizi's accusations.
"I will not even concede to a small probability that this poker game was fair and above board," said Richard Marcus, a professional gambler and author, who claims to be "world's #1 casino and poker cheating expert."
According to The Telegraph, Marcus, who is often called by casino rooms to help them to spot cheaters, accused poker players Josh Gould and Roland De Wolfe to have colluded against Parvizi in at least one game — the one that started the whole legal case and that cost Parvizi £185,000 in one single session.
The game was "utterly corrupted by collusion on the part of [poker players] Josh Gould and Roland De Wolfe," Marcus explained after watching every single hand through the CCTV footage provided by the room.
Although Marcus' testimony casts shadows over Gould and WSOP bracelet winner De Wolfe, the casino room rejected all the allegations.
The legal battle between Parvizi and Les Ambassadeurs started earlier this year, when the 48-year-old businessman decided to sue London's prestigious casino room for £10,000,000, accusing Les Ambassadeurs to have "failed in its duty to stop collusion and cheating."
Parvizi, who until then was one of the casino's regular high-stakes players, claimed that the £10,000,000 he asked were the money he had lost during a series of games played between 2010 and 2013.
In his opinion, two professional poker players plotted against him, pushed him to bet as much as possible and then split the profits coming from the games once the poker games were over.
However, earlier this year the The Daily Mail published a quote from an unnamed source who have allegedly took part to the games and who suggested that the millions lost by the businessman may have more to do to with his poker skills than with the real existence of a cheating ring.
"No one would need to cheat to beat Iraj," the player said. "We're professionals and he's terrible, so it's like Brazil versus San Marino in football."
Image courtesy of Flickr.
Get all the latest PokerNews updates on your social media outlets. Follow us on Twitter and find us on both Facebook and Google+!