BlogNews Weekly: Gus Hansen Wins Again, Battling Addictions, 10 Early Tourney Tips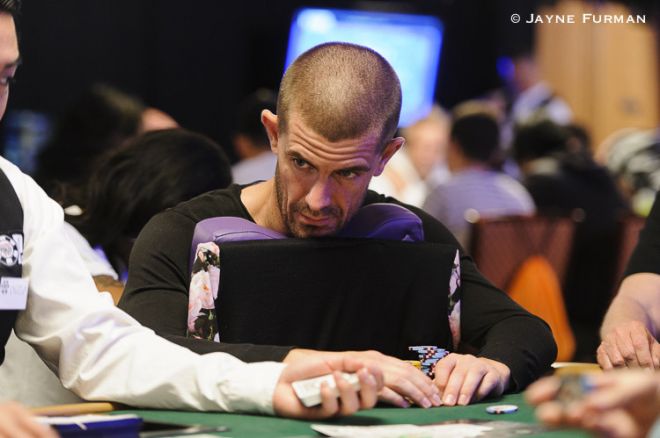 Each week, PokerNews brings you insight into the happenings at some of the major poker sites. Featuring the most popular blog posts, BlogNews Weekly is your one-stop shop for all your poker blog highlights.
In this week's BlogNews report, we bring you the highlights from PokerStars, Full Tilt Poker, and partypoker blogs from last week.
Working On Your Addictions
If you are like most poker players, or for that matter most people, you probably have some addictions. Some of these addictions may not be too troublesome, but others can prove to be bad for your health.
PokerStars Team Online member André "acoimbra" Coimbra talks about battling the two addictions he has been trying to beat the most, coffee and chocolate, in a PokerStars blog titled, Working On My Addictions.
Coimbra's coffee addiction took a turn for the worse before it took a turn for the better when he moved from shorter-session multi-table sit-n-gos to bigger sessions of scheduled tournaments. His chocolate addiction seems to rare its ugly face whenever a series of bad beats or a big downswing occurs.
To hear more about how Coimbra is battling his addictions, head to the PokerStars blog.
Gus Hansen On a Roll Again?
In last week's BlogNews Weekly, we talked about how Gus Hansen was potentially beginning to turn his fortune around in the nosebleed games at Full Tilt Poker.
The good news for Hansen and his fans, he seems to have found some winning ways. The Full Tilt Poker blog post titled Gus Hansen Up $600K Since Saturday discusses Hansen's $300,000 win on Saturday followed by his $80,000 win on Sunday. At the time that the blog was written, Hansen was up another $220,000 on Monday, soaring his total profit to $600,000 in less than three days.
Head to the Full Tilt Poker blog to read about Hansen's big winning streak.
10 Early-Stage Tournament Tips
The early stages of a poker tournament may not seem all that important when compared to later stages. While this might be true, if you can earn yourself a healthy stack early on, then it will help out with playing deeper in a tournament.
Partypoker's Marvin Rettenmaier wants to help you do better early on in tournaments. His partypoker blog titled, The Best 10 Tips On Early-Tournament Play By Marvin Rettenmaier is bound to give you some food for thought about how to play in the opening levels of a tournament.
Go to the partypoker blog to read all about Rettenmaier's top 10 early-stage tournament tips.
Get all the latest PokerNews updates on your social media outlets. Follow us on Twitter and find us on both Facebook and Google+!