Viktor "Islidur1" Blom Ends Downswing, Wins Almost $1 Million in 24 Hours

Jason Glatzer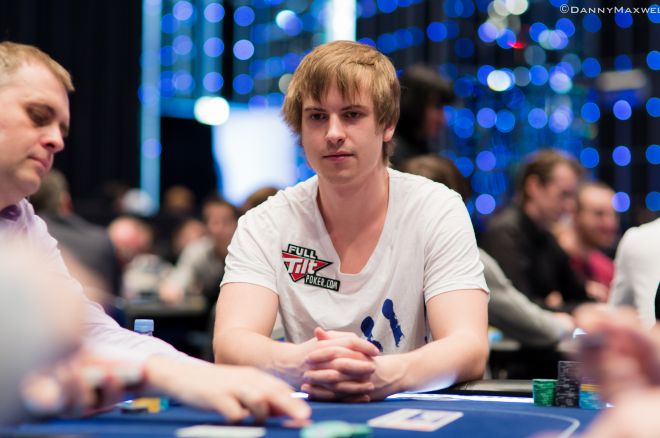 When Viktor "Islidur1" Blom is hot, he is hot! After a tough month on the felt for the Swedish Full Tilt Pro, Blom turned on the gas this week and won almost $1 million in only 24 hours.
According to the HighStakesDB, Blom won $617,900 on Aug. 19, and was up about another $300,000 early on in the day on Aug. 20. All of the action happened at Full Tilt Poker, which is usually where the nosebleed poker players go to battle.
Blom started off his impressive run in the late afternoon on Aug. 19, and three hours into his session propelled himself to a $250,000 profit at the $1,500/$3,000 8-game tables. Blom's day wasn't an entire upswing, since a few hours later he found himself giving all this profit back and eventually found himself about $50,000 in the hole.
While this was a low-point in the day for Blom, it was the high point in the day for American Dan "jungleman12" Cates, who found himself ahead more than $600,000 on the day. In hindsight, though, he should have quit while he was ahead. By the time Cates quit for the day his profit had dwindled to just $57,800, a far cry from his peak.
The biggest win for Blom and the biggest loss for Cates came during a 3-handed $300/$600 no-limit hold'em round at 8-game Table Khan. Cates started the preflop action by raising from the button to $1,500. Blom three-bet to $5,400 from the small blind with


and Gus Hansen let those two battle it out and folded from the big blind.
Cates called Blom's three-bet and the two went to the



flop flop. Blom led out with a $7,200 bet and Cates just called. The

came on the turn giving Blom one of the three outs to give him a nut straight. Never one to slow down whether he has it or not, Blom led out with a $17,400 bet. Cates then raised to $48,600, which Blom just called in an attempt to disguise his strong hand.
The

on the river was a potential scare card for Blom if Cates was holding any


combination. Blom continued disguising his hand by checking the action to Cates, who then led out with most of his remaining stack with a $98,400 bet. Blom check-raised all-in, committing Cates to call with his remaining $26,231. Cates called and mucked without showing, shipping the huge $372,260 pot to Blom.
After Cates called it a day, Blom kept playing heads-up against Hansen before finishing with nearly $1 million added back into his bankroll after a horrendous 30-day downswing.
Blom wasn't the day's only big winner. Alexander "PostflopAction" Kostritsyn continued his great week by bagging a $278,500 after playing 13 hours at the 8-game tables.
"Trueteller" also recorded a six-figure day. His profit came at the $100/$200 heads-up no limit hold'em tables where he beat "BedoliFE" for $114,800 in 869 hands.
Data, hands and replayer obtained from HighStakesDB.com
Get all the latest PokerNews updates on your social media outlets. Follow us on Twitter and find us on both Facebook and Google+!