Sunday Briefing: "ponyo88" Wins the FTOPS Main Event For $154K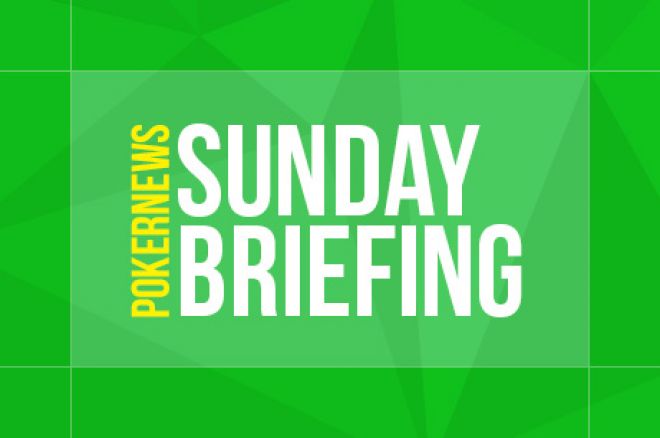 Once again, British poker players showed the world that they are up there with the game's elite after several huge results in online poker's biggest and most lucrative tournaments over the weekend.
One of the biggest results of the year happened at Full Tilt Poker where the latest instalment of the FTOPS came to a thrilling conclusion. The player known as "ponyo88" danced his way to the victory in the $635 buy-in FTOPS Main Event – which overlaid by $100,000 – to secure a massive $153,962.72 score.
Ponyo88's gargantuan payout could have been even more substantial had he, Epsen "Sh4wshank" Sorlie and Portugal's "LuisFigo1014" not agreed to a three way chop that resulted in the payout structure being flattened somewhat. Regardless, almost $154,000 is not to be sniffed at and should be applauded from the rooftops.
Ireland's Jim "TANK141" Creighton finished in sixth place in the same tournament and took home an impressive $39,000 while "Ahmed F4thy" and recent addition to the Father Club Jon "EMSBas" Spinks must be ruing their luck after falling in 18th and 19th place for scores of $5,500 and $4,000.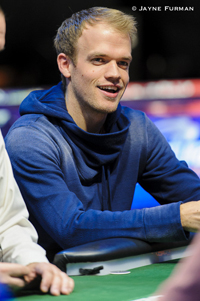 Event #28 of the FTOPS, a $2,100 buy-in high-stakes affair, also ended in a three-way chop and had a British pro at the top of the leaderboard once the dust had settled. Rhys "floppin_ell" Jones banked a career-best score of $93,421.29 by winning the tournament and is sure to soar up the United Kingdom's online poker rankings after Wednesday's update.
Jones was joined on the final table by the often controversial Luke "_FullFlush1_" Schwartz who "had the jakeys on" while finishing in seventh place for $17,500.
Other big cash hauls were had by Leeds' Tom "hitthehole" Middleton who won FTOPS Event #30 – a $255 No Limit Hold'em Knockout – for $53,000 and Toby Lewis, playing as "sexystuff1989," who finished third in the Super Sized Sunday for $12,622.50.
It wasn't only Full Tilt Poker tournaments that yielded big results for our heroes, 888poker got in on the act too.
"I_Rage__Quit" certainly didn't rage quit because he emerged victorious in the $100,000 Mega Deep and won $29,497.50 for this efforts. He was joined on the final table by fellow Brits "simmy_fish" and "buddychoc" who fell in fourth and seventh place and added $8,395.92 and $3,726 to their poker bankrolls.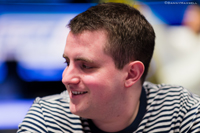 Two British players reached the final table of the $100,000 Mega Deep's little brother, the $50,000 TURBO Mega Deep. Scotland's Magnus "Giffordonian" Martin picked up $3,172.40 for his fifth place finish, while "Gull53" collected $1,909.60 after busting in seventh.
It would not be a round-up of Sunday's action with mentioning the goings on at the world's biggest online poker site, PokerStars.
Cardiff's "LAP1293" won the star-studded Sunday 500 and bankred $57,244.50 after a heads-up chop with second placed "drik717" of the Netherlands. Tom "7tHEcROw7" MacDonald finished fourth in the same tournament for a $25,404.50 haul.
"WhatA298" finished fourth in the supercharged Sunday Supersonic and collected $18,576.75 for a couple of hour's "work," which was a similar amount to what Bournmouth-based Spaniard Oscar "MendaLerenda" Serradell won for his fifth place finish in the Sunday Rebuy – Serradell added $12,715.50 to his lifetime earnings.
Keeping with PokerStars, "LDNwhisperer" and Michael "katiemikexxx" Howard finished second and third in the Sunday Kickoff for scores of $18,914.00 and $14,282.00 while the likes of Andy "andyh26" Holman (seventh in the Sunday 2nd Chance for $6,936.00), "bodamos" (11th in the Sunday Million for $7,487.20) and Jamie "Dustitutes" Clossick (eighth in the Bigger $019 for $3,984.60) all helped themselves to decent prizes.
There may not be too many huge results coming from the online poker world this week because a large number of our stars are currently grinding at the felts of the 100th European Poker Tour festival ever held and online poker is, of course, unavailable to our players while they are in Barcelona. That said, the UK & Ireland has some amazing player who will not be heading to Spain so we will keep our ear to the ground for any noises caused by Brits and Irishmen binking more online tournaments.
Get all the latest PokerNews updates on your social media outlets. Follow us on Twitter and find us on both Facebook and Google+!