Five Thoughts: California Bills Die, The Poker Hall of Fame, WPT and GPI, and More

Rich Ryan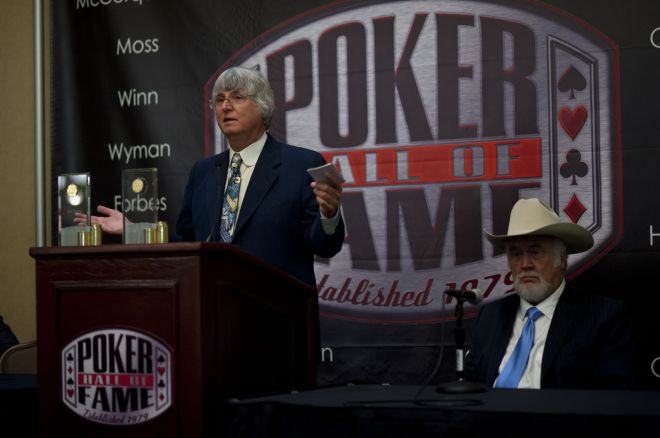 A representative of Assemblyman Reggie Jones-Sawyer told PokerNews this week that his bill to legalize online poker in California would not have enough time to pass this year.
Jones-Sawyer intends to continue the fight next year, planning to introduce his bill once again during the next legislative session in December.
A few days prior to this news, the Los Angeles Times reported that Sen. Lou Correa was also shelving his online poker bill. Correa will not reintroduce his bill during the next session because he won't be in office due to term limits in California.
Thus, the waiting game continues.
We were momentarily teased earlier this year when the two lawmakers in the Golden State submitted bills and there were whispers of Native American cooperation. Outside of California, Nevada and Delaware signed an online poker compact in February, but the historic partnership has been far from fruitful. Both states are far below expectation when it comes to online gaming revenue, as is the Garden State of New Jersey.
Sky-high expectations are surely to blame in all three cases.
More than three years removed from Black Friday, we are used to the waiting. The small taste of "what it used to be" that comes with playing on one of the regulated sites in the U.S. acts almost as a temptress. See, we know what we want. We've all experienced it before. We've all fired up a Sunday schedule, dreaming of what we'd do with all of the money we were about to win.
I distinctly remember telling my friends that if I binked a big score on Full Tilt Poker, I'd sit in the Ivey Thunderdome, just to see what it felt like to have thousands and thousands of real dollars sitting right next to my monkey avatar.
Well, at least at the time I thought they were real dollars.
We've all experienced the liberty of playing online poker in our homes, the freedom of clicking away at one or more tables. For the longest time, no one told us what to do.
I've probably written something to this extent a dozen or so times for PokerNews. Some would say that it's repetitive and boring, but I would say it's necessary. Necessary to remind us, in the moment, that the Unlawful Gambling Enforcement Act of 2006 and the subsequent events that led to Black Friday — thank you, Daniel Tzvetkoff — are unjust, unfair, and un-American.
Is this an empty complaint? Can I have more of an impact than this? Maybe. I became very apathetic towards federal and state government after studying political science for four years in undergrad (shoutout Elon University), and as the days pass I feel more and more powerless. In my opinion, as a general citizen, my lobbying will never have the strength or financial backing to make a difference. And, if I were to ever receive the necessary financial backing, whatever I initially wanted to lobby for would likely become warped into something different.
So, I wait. And become frustrated.
Again, I could be terribly wrong, and credit is due to the Poker Players Alliance and to those who fight for the legality and legitimacy of our game. Thankfully there are people who are less lethargic and stubborn than me — if there weren't, who knows if we'd even be talking about California. Rich Muny and company are fighting to have my voice heard, and that's certainly worth something.
1. Both California Bills Fall Short, For Now
Although both Assemblyman Reggie Jones-Sawyer and Sen. Lou Correa were forced to pull their respective bills, online poker advocates in California are confident that a lot of progress was made in 2014. Assemblyman Jones-Sawyer's representative said that he isn't giving up on the issue, and that they would be coming back to get it done.
He also added that the legislative road blocks experienced this year had nothing to do with Sheldon Adelson's campaign against online gambling — or, as I like to put it, his crusade against freedom and liberty.
The legislature simply ran out of time to amend the bill to be more agreeable for all parties.
The most debated portion of either piece of legislation was the prospect of a bad actors clause. None of the three states that have legalized online gambling or poker have instituted a bad actors clause, effectively banning companies like PokerStars that offered online poker after the passage of the UIGEA, but they've all levied suspensions of different lengths. In New Jersey, PokerStars was suspended from applying for a license for "up to two years," but if the climate changes the Department of Gaming Enforcement reserves the right to lift the suspension.
Many believe that these suspensions could accelerate with PokerStars' recent acquisition by Amaya Gaming.
Another obstacle that California lawmakers face is pressure from horse-racing tracks. The glory days of Santa Anita Park and other famous tracks are no more, and these establishments will likely fight in order to get a piece of the pie. That's another hungry mouth to feed, alongside Native American tribes, land-based casinos, and online gambling establishments.
With these many chefs in the kitchen and the forced infusion of bureaucracy thanks to Black Friday, you can see why legalizing online poker is such a process.
2. Hall of Fame Voting
Public nominations for the Poker Hall of Fame Class of 2014 close on Friday, and in the meantime the public can nominate players that they feel are deserving of deliberation from the Nominating Committee.
The Nominating Committee will then narrow the list of eligible candidates, which will be revealed in September, and voters will cast ballots to determine the Class of 2014. Voters consist of the 21 surviving Poker Hall of Famers and various members of the media.
This is the list of criteria for consideration into the Poker Hall of Fame:
A player must have played poker against acknowledged top competition
Be a minimum of 40 years old at time of nomination
Played for high stakes
Played consistently well, gaining the respect of peers
Stood the test of time
For non-players, contributed to the overall growth and success of the game of poker, with indelible positive and lasting results
Chad Holloway offered a few great suggestions for the Nominating Committee to consider this Fall, including four non-Americans and Bob Hooks. One of the non-Americans, Bruno Fitoussi, is someone who I've previously championed for voting, but the Poker Hall of Fame is very pro-American.
Last year, Scotty Nguyen, a Vietnamese-American, was the first foreign-born player to be inducted since Henry Orenstein in 2008. Prior to Orenstein, the inventor of the hole cam and a pioneer in poker television, it was Johnny Chan in 2002.
Fitoussi has had a massive influence on the growth of poker in France, particularly at the Aviation Club de France in the heart of Paris. He also finished runner-up in the $50,000 H.O.R.S.E. Championship in 2007, earning nearly $1.3 million, and has a really great head of hair.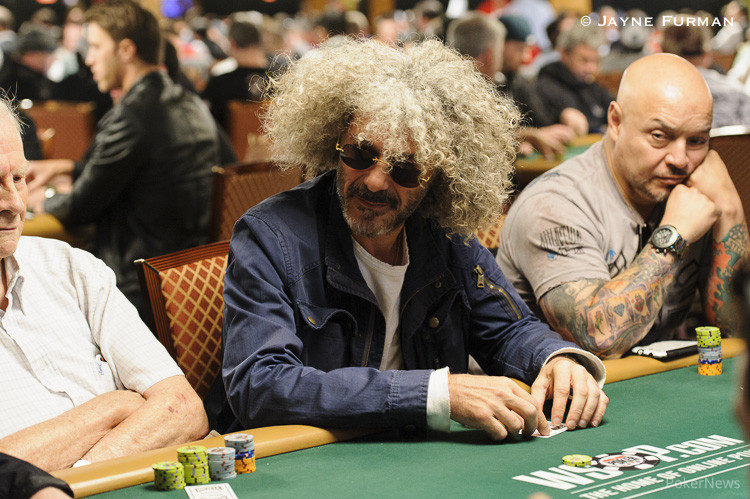 Beyond the American bias there is also a very strong World Series of Poker bias. Caesars Entertainment owns the Poker Hall of Fame, which can lead to some very interesting nomination decisions, most notably the continuous omission of Isai Scheinberg.
The founder of PokerStars, Scheinberg deserves a seat in the Poker Hall of Fame for helping to revolution the way poker is played worldwide. He also helped bail out a large percentage of the poker economy, buying up all of Full Tilt Poker's debt. The longer the WSOP ignores Scheinberg's contributions to the industry, the less credible the Poker Hall of Fame becomes.
I also like Chad's suggestion of John Duthie, the man behind the European Poker Tour. Other worthy candidates include Matt Savage, who revolutionized tournament directing worldwide and co-founded the Tournament Directors Association, and both Norman Chad and Lon McEachern, who have helped carry our wonderful narrative on national television for over a decade.
3. World Poker Tour and Global Poker Index Strengthen Ties
While it wasn't my first press release with the World Poker Tour, I was still very excited to hit the send button and tell the word that the WPT has strengthened its partnership with the Global Poker Index. The GPI rankings will be used to calculate the Season XIII WPT Player of the Year winner, and now, in addition to the Main Tour, WPT500, WPTDeepStacks, and WPT National and Regional Events all count towards the race.
The addition of the smaller tour stops is exciting because it creates a more global race, giving thousands of more players an opportunity to capture the Player of the Year title. If you're familiar with the GPI formula then you know that there are key multipliers like buy-in and field size that affect the final outcome, so bigger buy-in events with larger fields will yield higher results. Thus, the winners of Main Tour stops will remain the favourites to eventually win the POY race, but that doesn't mean someone in Europe can't string together a few big results in National Events and cross the pond for the WPT World Championship or any other marquee event in order to accrue more points.
Likewise, a player grinding the WPTDeepStacks or Regional Events may end up binking an event and trying to parlay it into a Season XIII WPT Player of the Year crown. That kind of narrative gets me pumped.
Beyond all of that, Alex Dreyfus and his crew at the GPI are extremely hardworking and focused on improving poker throughout the world. I've had the pleasure of working alongside Eric Danis on the PokerNews GPI Update, and now we have one extra thing to blabber about every other Thursday for your listening pleasure.
4. Tuan Lam's Return
It was almost like seeing a ghost. Not a scary ghoul that would make me run and scream like in the opening scene of Ghostbusters, more like a specter or a presence — an eerie reminder of an old memory.
When Mo Nuwwarah first pointed out Tuan Lam during the 2014 WSOP Main Event, no one on the PokerNews staff believed him. Chad was especially dismissive of the idea that Lam even existed, having tried to hunt him down several times for an edition of Where Are They Now.
Chad finally got up to venture over to the Purple Section of the Amazon Room, and sure enough the runner-up from the 2007 WSOP Main Event was right there, grinding away. Lam was kind enough to discuss what he has been up to since winning nearly $5 million seven years ago.
The Cliff's Notes version is that Lam spends most of his time between Canada and Vietnam. He does a lot of charity work, and he's lost a bit of his passion for poker.
"I don't like taking risks," he said. "I've kind of settled down a little bit."
Lam's story wasn't Earth shattering and didn't really move the needle within the poker world, but it was really cool to see him return to the WSOP. The broadcasts of the Main Event final tables in the 2000's are so iconic — for one of the players to simply disappear was a bit disheartening, especially when Chad had already spoken with Philip Hilm, the player who absolutely blew up at the final table.
The 2007 Main Event was the last time there was no November Nine. The four-month break in between the final play down day and the final table has certainly helped us keep tabs on the players before and after the tournament is over.
5. Full Tilt Poker Red Pros Can Now Petition
When the Garden City Group (GCG) first announced that players could submit a petition for repayment from Full Tilt Poker, former Red Pros were excluded.
Red Pros were not the same as Team Pros if you remember. Many of the Team Pros had some sort of ownership in the company, while the Red Pros were just a group of tertiary players who were paid to represent the site. None of them made any decisions within the company, and none of them were responsible for the eventual downfall of the whole damn thinking.
Well, according to an update on www.FullTiltPokerClaims.com, U.S.-based Red Pros will now be able to submit a petition for remission.
"It has been determined that players designated by Full Tilt Poker as 'professionals,' other than Team Full Tilt Players, will be able to submit Petitions for Remission to recover the portion of their account balance that is not attributable to compensation provided by FTP or affiliate revenue."
That means neither wages nor rakeback from Full Tilt will be available to Red Pros, however any remaining balances or personal rakeback can be claimed. This is a positive sign for a multitude of reasons. First, it shows that the Garden City Group is very competent. They've done a great job of processing remissions thus far, and the fact that they can separate the types of rakeback produced by players is phenomenal. It also proves that, even with an increase in bureaucracy, things can eventually get done. It may take a while, but the task can be completed.
Finally, it's great to see that these former Red Pros aren't being punished for crimes they didn't commit. Players like Joseph Cheong had no idea what was going on over in Dublin, all they wanted to do was capitalise on the opportunity and cash in on an awesome rakeback deal. They were just as surprised as you and I when it hit the fan on Friday, April 15. Disciplining them for their loose association with the company was a mistake, and I'm glad the GCG eventually changed their mind.
Get all the latest PokerNews updates on your social media outlets. Follow us on Twitter and find us on both Facebook and Google+!