Betfair Reveals £80m of Illegal Payouts Made By Mistake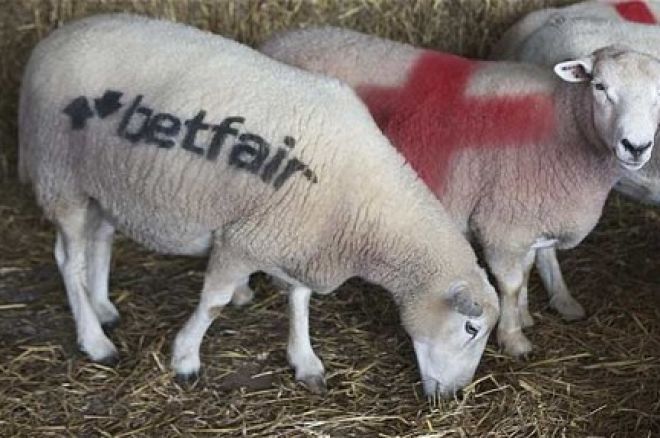 The chairman and directors of British sports betting giant Betfair are set to face a grilling from investors after admitting that as much as £80 million of "illegal" payments via dividends and buying back of shares occurred over a three year period.
Betfair paid its first dividend as a public company in June 2011 after seeing its share price half since its flotation onto the London Stock Exchange some six months earlier. Between 2011 and 2012, the company paid out a total of £30 million to investors and bought back £50 million of shares, a common practice by public listed companies.
The dividends and buy back were both made illegally because the company did not have sufficient distributable reserves with which to make the payments, as the Betfair admitted in its latest yearly financial report.
"As a result of certain changes to the technical guidance issued by the Institute of Chartered Accounts [sic] in England and Wales (the 'ICAEW') in October 2010, the Company did not have sufficient distributable reserves to make those distributions and so they should not have been paid by the Company to its shareholders."
A spokesperson for Betfair Sportsbook called the illegal activity as "a minor technical point arising from 2010. As soon as the current management and board became aware of this, the company took corrective steps. There is no impact on shareholders."
According to the Financial Times, deed polls have now been used so investors do not have to repay the erroneously paid dividends.
At the general meeting scheduled for September, Betfair will seek approval for the cancellation of ordinary shares affected by the buyback.
Erroneous payments aside, Betfair's figures were strong in what is a competitive market. Revenue was up 2% year-on-year to £393.6 million, while total profit for the year soared by some 60% to £51.0 million. The company saved approximately £33 million from its operating expenses before reinvesting £11 million into a marketing campaign.
One negative area of the Betfair's financial figures was the "Gaming" sector, which decreased by 13% to £66.2m, with "the continued decline in poker" being blamed for the drop. In previous years, Betfair has listed poker revenues separately, but has now grouped them together with its other non-sports figures.
Betfair shares are currently trading at 1,041p per share, some way off from the 1,179p hit on March 6, 2014.
Lead image courtesy of The Telegraph.
Get all the latest PokerNews updates on your social media outlets. Follow us on Twitter and find us on both Facebook and Google+! Or if Sports Betting or Daily Fantasy Sports is your thing than please visit BookieSmash - The UKs #1 betting tips and online betting sites resource or FantasyWired - DFS at its finest.