Poker Jobs: Jack Germaine and the Dealer's Deal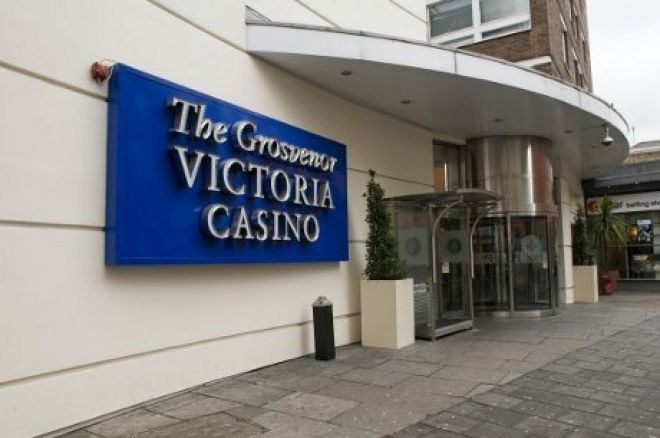 Having landed my first London job at Edgware Road, the trip to the Grosvenor Victoria Casino was, in multiple respects, a trip down memory lane.
It was a place I felt oddly familiar with, having visited it first many years ago in Scotland – through the pages of Vicky Coren's vivid book For Richer, For Poorer: Confessions of a Player.
An iconic building in many respects. And what is more iconic to the live casino setting than the dealer?
An oft-overlooked position, I was given a glimpse into the job's intricacies with Jack Germaine who, at the tender age of 23, has been working at The Vic for a total of four years.
His journey to these glamorous, hallowed halls began in the not-so-glamorous "very, very informal" settings of a snooker club. Emigrating from one felt to another, he moved into playing poker in one of the back rooms, then began dealing the cards there. "It wasn't as classy," Jack Germaine laughs, and soon he had his sights set on bigger things.
"I wanted to get into somewhere more professional, so I enrolled at the London Gaming College. There I learned blackjack, roulette, three-card poker. I never really wanted to deal on the main casino floor, I always wanted to be a poker dealer. But doing that was able to give me my gaming license, which you need to work in most card rooms."
A 'gaming license', it transpires, covers much more than just the rules of the casino games – the holder must have thorough knowledge of money laundering law and customer safety, among other aspects of the industry.
The art of the dealer, it seems, is exactly that. An art.
But what really sets a dealer apart? After all, many of us have dealt at some point in our lives at home games. I was curious as to what really set Germaine and others like him from us mere mortals on the other side of the card-fence.
"Being good with numbers" is his first pre-requisite (which puts my application for the job firmly in the proverbial). But unlike me, Germaine has enjoyed mathematics from a young age, and his natural aptitude equips him well for his current career path.
The skills come in particularly handy for pot-limit games, he explains, where being fast on your feet is part and parcel of your day-to-day duties.
"Passion" is another essential. Although thrown around by apprentice contestants as though it were a disposable coffee cup, somehow hearing that oft-dreaded word from Germaine makes it feel genuine. Poker, after all, inspires passion in millions of people the world over.
"I used to be a builder and I hated it!" Germaine elaborates. "But now, I love my job. There's never that feeling of, 'Oh no, I have to go to work!' You meet so many interesting people, from all walks of life. Doctors, lawyers, taxi drivers, entrepreneurs. Poker is a melting pot of diversity."
"Diversity" is also a word which comes up frequently in regards to the working hours, and I wonder how people like Germaine cope with that aspect of the dealing deal.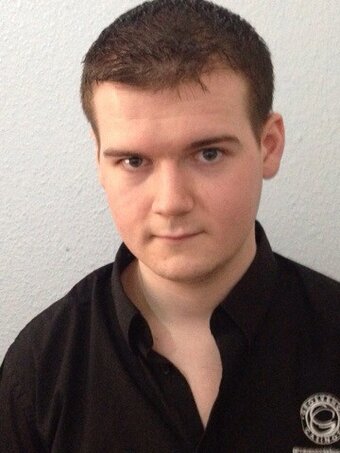 "As a single man," he says diplomatically, "it's fine. I don't have to provide for anyone, so alternate working hours don't affect me. I can work from 10 at night until 6 in the morning sometimes."
As a player, Jack confesses to enjoying festivals more than tournaments. But he takes great pride in the variety of games offered at The Vic – over 15 in total — to which their only real rival is The Hippodrome Casino London London.
"I prefer dealing in the alternative poker games," he confesses. "You inevitably end up doing hold'em a lot, so it's good to mix it up."
And from a man who sees more poker in one shift than most people see in a year, what are his insider tips?
"Bankroll management" is his number one. Yet having personally occasionally screamed profanity into the fish which sometimes inhabit my monitor, I wonder if that is one of the challenges he has to deal with on the job.
"It's rare to see people here getting really angry," he muses. "You would probably think that, with people playing for large amounts of money, their annoyance at losing would get proportionally more, but I've not found that to be the case. Especially at the bigger games - you wouldn't want to give off a bad impression. And you certainly wouldn't want the regulars to see you behaving like that."
Wise words for anyone who plans on visiting the famed tables of The Vic, a place which has been graced by more than its fair share of famous faces.
Does Germaine have any favourites to deal for?
"I think my favourites are probably more the unknown regular players. There's a lot of really good players that aren't as well-known as some of the big names, but who are just as good, if not better."
But a keen observer, he uses the opportunity to see some of the world's best live action poker to improve his own game. Something he says is one of the job's most rewarding aspects. "As a dealer, you get to see everyone from the 1-1 players to the 50-100 players. It's a very wide range."
The more you talk to someone like Germaine, the more you become convinced that there is more going on behind those red casino curtains than you ever thought possible. And as an avid player himself, it begs the question: How do you spot a bad dealer?
"Gazing off into space" is, Germaine says, a tell-tale sign. "If an action has been completed and it takes him about four seconds to realise, that's very annoying. Taking a long time to shimmy the cards, too, is one of the worst things a dealer can do. You don't want to see a lackadaisical attitude.
At the end of the day, it's an entertainment service. You have to put a smile on, and be a bit of a showman. But it's very game-dependent. You might be dealing at a very serious game, where the players will make it obvious they don't want you to talk and just deal the cards as fast as possible. Then you have others where the feeling is much more relaxed and they want to have a laugh. You have to be able to adjust to each game as its own individual scenario."
Evidently, The Vic is to poker what Savile Row is to suits, and this is reflective of the management's treatment of bespoke-service dealers, such as Germaine.
"Other casinos make their dealers stay on a table for five hours or more, after which time your ability to deal properly will obviously deteriorate. But here, management recognizes that, and times at the table are much shorter; the maximum would be around an hour and 40 minutes."
Maybe I'll fill out an application form after all...
Get all the latest PokerNews updates on your social media outlets. Follow us on Twitter and find us on both Facebook and Google+!