Germany's Ali Tekintamgac Sentenced to 3 Years in Prison For Cheating at the Poker Table

Giovanni Angioni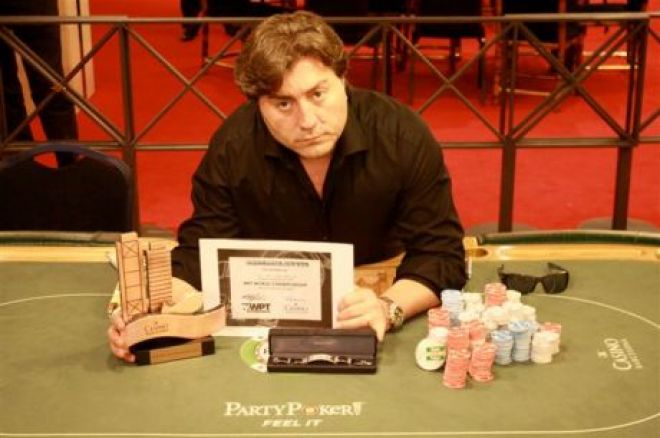 After being arrested in September on suspicion of fraud, on July 11 German poker player Ali Tekintamgac was sentenced to three years and five months in prison for repeatedly cheating at the poker table by the Augsburg District Court.
Tekintamgac — who pleaded guilty during the trial — was arrested last September on suspicion of fraud and was later accused of running an international cheating organization that operated at poker tournaments as well as during a large number of illegal live poker games organized in Hamburg.
Back in 2010, the name of the Turkey-born German player came to the media's attention after he first won the World Poker Tour Spanish Championship in Barcelona for €278,000, then was denied a seat to Partouche Poker Tour main event final table in Cannes later that year following cheating allegations.
The system created by Tekintamgac and used both during the World Poker Tour and the Partouche Poker Tour involved using members of the media to relay other players' hole cards.
As can be seen from the video below depicting the decisive hand of the 2010 WPT Spanish Championship, an alleged "poker journalist" was strategically placed behind Tekintamgac's opponent to spy on his hole cards through his camera. Once he had seen the cards, the reporter would then communicate them to Tekintamgac with a particular code as it can be seen at the 27-second mark:
According to the Augsburg District Court, the cheating ring led by Tekintamgac also included a considerable number of accomplices comprising of several casino employees.
During Friday's ruling, one of the accomplices who was generically referred to as "Andy" was also found guilty of cheating at poker and condemned to pay a fine. According to Germany's Augsburger Allgemeine, "Andy" managed to avoid prison by giving useful information to solve the case.
German authorities are now still on the lookout for a person believed to be a third key member of the ring, Germany's Kadir Karabulut. Karabulut, who was reported missing on March 4, 2013, is believed to have participated to several cheating episodes, and was also banned from the Holland Casino Dom Classic in 2011, after he was accused of cheating by a similar method of employing bloggers admitted to the event.
Image courtesy of PokerMagazin.at
Get all the latest PokerNews updates on your social media outlets. Follow us on Twitter and find us on both Facebook and Google+!