Make Your Dreams Come True With The "Win €1M with Skrill in Brazil" Contest

Jason Glatzer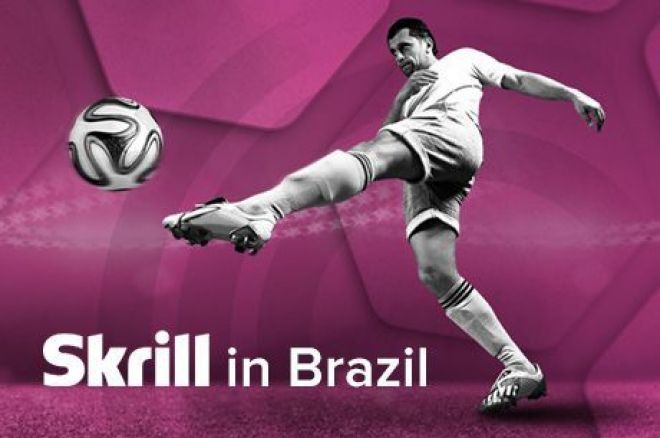 How would you like to have a chance to get your hands on €1,000,000 this summer?
Sounds too good to be true? Well - it won't be for one lucky Skrill customer, who will have a once in a lifetime chance at becoming richer beyond his dreams thanks to the Win €1M with Skrill in Brazil sweepstakes.
We don't often ask you to close your eyes while reading a PokerNews article, but go ahead and do so for a few seconds and dream about what you would do with €1,000,000.
Would you buy your dream home? Travel around the world? Buy something special for your loved ones and put the rest away for a rainy day? The possibilities are endless as you can do just about anything you can think of with an extra €1,000,000 to your name.
I want a chance to make my dreams come true - how do I get involved?
If you think getting involved in this promotion must have impossible requirements, think again. This promotion can make just about anyone richer than rich and here is how you can get involved.
If you already have a Skrill account you are ahead of the game and can skip this step. If you do not already have a Skrill account, create a free Skrill account through our links and you will not only participate in this great promotion, but also reward yourself with a free $20 into your Skrill account just by uploading $20 to your favorite poker room via Skrill.
Once you are the proud owner of a Skrill account, just follow the simple steps below and you will have a chance to win big in this promotion.
Log into your Skrill account and click on the yellow "Enter Now" button.
Transact as much as possible via your Skrill account from now until July 13. Every €1 will give you an entry into both the weekly and grand prize sweepstakes!
The more money you transact via Skrill, the higher your chances are to win. On July 14, Skrill will be hosting a raffle with all the entries and select one lucky winner to compete for €1,000,000.
The winner will then be presented with 35 envelopes, each containing a slip for €50,000, €100,000, and €1,000,000. The object of the game is to keep picking envelopes until you match three with the same amount. Even if you don't match three €1,000,000 envelopes before matching three other envelopes, you will still be the winner of either €50,000 or €100,000. Not a bad consolation prize!
What else can I win?
Not only does this promotion give you the chance to becoming richer than you ever thought possible, but this spectacular initiative also gives you weekly chances to win sporting event packages. Once a week, Skrill will be selecting a lucky customer for one of the amazing packages listed below:
Italian Grand Prix, Monza
El Clasico, Barcelona
The Grand National, Aintree
Champions League Final, Berlin
The Masters, Augusta
Brazilian Grand Prix, Sao Paulo
Why let someone else become richer beyond their dreams when you have a chance to win yourself? Sign up to Skrill through PokerNews today for your chance at €1,000,000 and other amazing prizes.
Get all the latest PokerNews updates on your social media outlets. Follow us on Twitter and find us on both Facebook and Google+!