Jason Ader and bwin.party Reach Compromise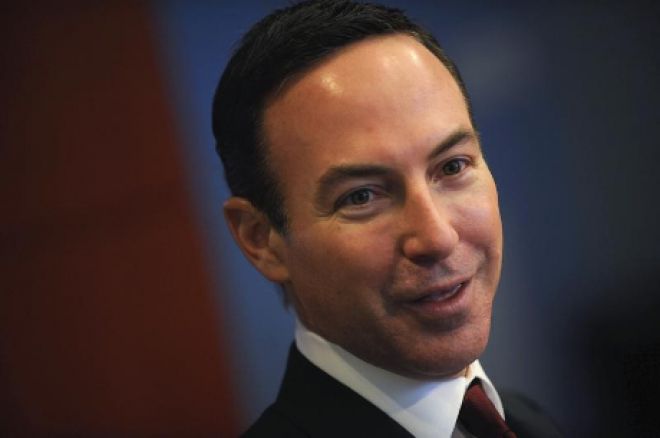 Ader Investment Management president Daniel Silver has been added to the board of directors of London Stock Exchange (LSE) listed bwin.party digital entertainment, a position he will take up "as soon as practicable."
Jason Ader and his company SpringOwl Gibraltar Partners B Limited (SpringOwl) purchased a 5.02% holding in bwin.party from founders of the group's PartyGaming arm Ruth Parasol and Russ Deleon, in March 2014 for approximately $100 million and immediately put the cat among the pigeons by demanding he could choose four people of his choice to sit on the Board of Directors.
As part of the agreement to allow Silver to become a board member, Ader has stopped calling for further shuffling of the executive team.
Part of a statement to the London Stock exchange reads: "bwin.party announces that it has agreed to work closely with SpringOwl on the appointment of its new directors and confirms its agreement to consider Michael Fertik, one of SpringOwl's nominees, as a potential candidate. To support this process, SpringOwl has nominated Daniel Silvers to the Board under the terms of the Relationship Agreement. Daniel Silvers will take up his position on the Board as soon as practicable."
"Accordingly, SpringOwl Gibraltar Partners B Ltd ('SpringOwl') today withdrew its four resolutions (being resolutions 19-22) that were scheduled to be put to shareholders at today's Annual General Meeting (the 'SpringOwl Resolutions')."
At the time of purchase his 5.02% stake in the company, Ader revealed he believed the company was underperforming and that was reflected in its share price, something he reiterate to the LSE.
"bwin.party is a business with great brands and enormous potential. We welcome the planned changes to the composition of the Board announced last week and are looking forward to working with Philip Yea and the Board over the coming period to ensure that this potential is both realised and translated into long-term value for shareholders."
Philip Yea, Chairman of bwin.party reciprocated Ader's words, saying: "I am pleased to be able to demonstrate common ground with SpringOwl and welcome its support. There remains much work ahead and, together with the rest of the Board, I look forward to working closely with SpringOwl as a significant shareholder in bwin.party and welcome Dan Silvers to the Board as SpringOwl's appointed nominee."
Bwin.party's share price rose to 118.50 per share on the back of the news Ader and the group had come to an agreement, but it is still a long way from the year high of 143.70.
Get all the latest PokerNews updates on your social media outlets. Follow us on Twitter and find us on both Facebook and Google+!