Highlights from the 2014 World Series of Poker Conference Call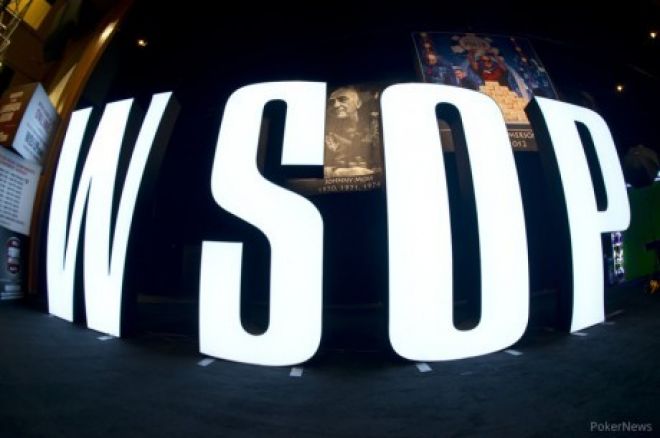 The World Series of Poker held its annual preview conference call at 2 p.m. EST today and offered members of the media to ask questions regarding this year's series. WSOP Executive Director Ty Stewart and WSOP Tournament Director Jack Effel discussed what players can expect at this year's WSOP and participated in a Q&A session.
In addition, reigning world champion Ryan Riess participated in the call to recollect his victory and describe what life has been like since. The 2014 event, which is expected to award the most money ever in one WSOP (in excess of $200 million), begins on May 27 at the Rio All-Suite Hotel and Casino in Las Vegas, Nevada and runs through July 14, 2014, featuring 65 distinct WSOP gold bracelet events in what will be the 10th consecutive year of the longest-running tournament series at the Rio.
Here are some of the highlights from the conference call regarding the 45th annual WSOP.
2 p.m. EST — Seth Palansky kicked things off my introducing Stewart, Riess, Effel, and Bill Rini. Stewart then played the "It's the Most Wonderful Time of the Year" song, sang a little, and then launched into a monologue on why this year's WSOP is going to be special. He then said the Rio has become the heart of the WSOP while Binion's Horseshoe will always be its soul.
The Story on How the 2004 World Series of Poker Was Almost Cancelled by Nolan Dalla.
Additional cage windows and staff have been brought in to prepare for the large fields. In addition, the WSOP is committed to bringing fun back into the game. To do so, there will be plenty of offerings and amenities at the Rio throughout the summer including:
New zip line attraction
New chairs
New carpet in the convention centre
A new Hash House A-Go-Go inside the Rio
Frisbee dog shows, indoor blimps, and other promotions will be held prior to the "shuffle up and deal."
Stewart expects this year to make the most millionaires than any other year. In addition, he's willing to bet the house on this year's Main Event, which is guaranteeing $10 million to the winner, surpassing last year's field. This is due in no small part to increased satellite offerings both online and at land-based casinos.
2:15 p.m. EST — Effel got on the horn and echoed many of Stewart's sentiments before highlighting the two tiers ($1,500 and $10,000 buy-ins) for each variant. He then expressed his excitement for the Dealer's Choice event, which will offer 16 games for players to choose from.
The 5 p.m. events in the past gave been moved up to a 4 p.m. start time. This will allow for more play on Day 1 (10 levels without a dinner break), while making it more likely the final table will be reached by Day 3.
Everyday at 5 p.m. and 8 p.m., mega satellites will be held for the next day's event. The earlier satellite will be a $330 buy-in for seats into the lower buy-in events, while the latter will be for the pricier $10,000 buy-in championship events.
In lieu of recent events in the poker world, Effel reminds everyone that souvenirs, such as chips and cards, can be purchased at the gift shop and are not to be found at the table.
2:20 p.m. — Rini, who was in Israel, got on the call to talk about WSOP.com, which is operational for the first time during the WSOP. Highlights included:
Players will be able to deposit onto WSOP.com right at the Rio
WSOP.com ambassadors will be at the Rio as will customer support
A special 100% up to $1,000 deposit bonus during WSOP
WSOP.com satellites of all kinds will be offered to WSOP bracelet events
There have already been 100+ seats awarded through WSOP.com satellites, and they plan on awarding 100 more seats before all is said and done
WSOP.com High-Roller Series, which will feature buy-ins from $200-$500, will begin in late May
There will be a WSOP.com SNG leaderboard during WSOP and random cash games selected for $50 and $100 bonuses
$2 million Stacked Summer schedule will be announced by May 25
2:30 p.m. EST — For the first time ever, a WSOP champ joined the conference call as "Riess the Beast" hopped on the call.
"I can't wait, I'm super excited. I'm fortunate enough to go to the National Championship next week... but I'll be back [in Vegas] on June 1," said Riess, who relocated to Las Vegas after his win.
Riess then revealed that the top moment for him since winning was being invited to appear on College Gameday alongside Joey Chestnut.
2:35 p.m. EST — The call was opened to the media for a Q&A sessions.
Q: Is there a live stream of the conference call?
A: No, but 32 events are expected to be live streamed this summer.
Q: Will players be able to have laptops at the poker table to play online?
A: Yes, but like any kind of device, they must keep the game going and not obstruct play. In addition, there will be a special area in the Pavilion Room up on the stage that is being dubbed "The Grind Room" where players can go to play.
Q: What's the deal with frisbee dogs?
A: Poker chips and frisbees have similar shapes, so the day of the Millionaire Maker they're going to have Frisbee dogs to entertain players before play begins. "It's time to bring the fun back a little bit," Stewart says.
Q: Was any consideration given to a hybrid event involving an online/live event?
A: Yes, and while nothing has yet come to fruition, the WSOP is prone to surprise announcements.
Q: How many players are expected to qualify for the Main Event online?
A: Stewart says the goal is 100 players or more.
Q: Will Riess use any of his winnings to enter the Big One for One Drop? Did he splurge on anything?
A: He bought a house in Vegas, purchased a Dodge Charger and went on a few trips. He is also looking to sell action to enter the Big One for One Drop.
2:40 p.m. — After the brief Q&A session, Effel got back on the call an mentioned that late registration for most events will be six levels. The Main Event will be six hours of late registration, while the $50,000 Poker Players' Championship will offer late registration up to the start of Day 2.
PokerNews is once again the exclusive live reporting provider for the WSOP. We'll be at the Rio all summer long, and you can follow the actin from all of the events at our dedicated WSOP Live Reporting pages.
Get all the latest PokerNews updates on your social media outlets. Follow us on Twitter and find us both Facebook and Google+!