Gigantic Scores For Brits in the Final 2014 SCOOP Events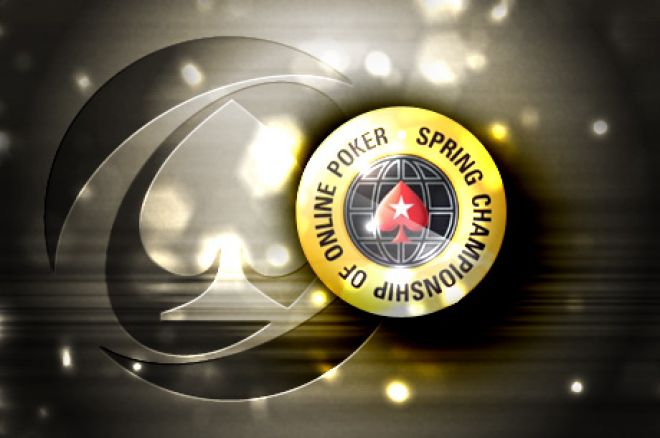 What an amazing end to the 2014 Spring Championship Of Online Poker (SCOOP) players from the United Kingdom had. Absolutely breathtaking performances by some of our great country's finest poker tournament talent.
After making my first coffee of the day, the next thing I did this morning was fire up PokerStars to see how our heroes had got on in the final round of SCOOP events. The second thing I did was look for a cloth to clean up a spillage caused by spraying coffee out of my mouth in astonishment after seeing the sums of money Brits helped themselves to in the early hours of Tuesday morning.
The most impressive score was for $860,000, a sum that the majority of the poker world will never win in their lifetimes never mind from a single tournament. This potentially life-changing amount is now nestled in the PokerStars account of Bristol's Peter "Se7entr3y" Akery who finished second in the $10,300 buy-in Main Event.
Akery should have received $900,000.00 had the original payout structure been adhered to, but he, fellow Brit "Better C4ll" and Russian pro Ivan "vandir4rek" Soshnikov agreed to a deal when play was three-handed hat saw Better C4all – who finished third — take home $890,820, Akery $860,000 and the eventual champion Soshnikov $1,048,000, which included the $60,000 set aside for the winner.
Big shoutouts have to go to Phill "Grindation" McAllister who finished fifth for £350,838.00, to Ludovic "ludovi333" Geilich for his 16th place finish ($49,275.00), Patrick "pads1161" Leonard (21st for $36,463.50) and Charlie "JIZOINT" Combes (23rd for $36,463.50).
There were more massive scores in the $1,050 Medium Main Event where "Better C4ll" added $12,141.00 to his bankroll by finishing in 18th place, quite remarkable that he's only ever played 12 tournaments at PokerStars yet finishes 18th in this $1,050 event and third in the $10,300 event.
"GodsTeacher" taught the majority of the field a poker lesson before falling in 13th place for $18,211.50 leaving only two British players to try and bring home the bacon.
Popular pro and all-round nice guy Kevin "Four-7-Kevin" Williams banked the largest cash of his career when collected $171,997.50 for his impressive fifth place finish, while Zimnan "Zimmy86" Ziyard is now $473,499.00 richer after falling at the final hurdle and coming second to Belarus-based "LexLucky666."
Superb work boys, and great timing with the World Series of Poker being right around the corner.
The $109 Low Main Event had two UK-based players on its final table. "Didcot4" crashed out first in ninth place, a result good for $12,927 while Christopher "MAKKAPAKK" Johnson is sure to return to the top 20 of the UK online poker rankings this week thanks to third place finish. Johnson struck a deal when four-handed and locked up a career-best $172,207.27 for himself.
A couple of months ago Paul Vas Nunes won the Sunday Warm-Up for $116,369.57 and on Monday he won $304,005.71 after defeating the online legend that is Ondrej "Vinkyy" Vinkalrek heads-up in the $2,100 NL Hold'em 8-max event! Amazing tekkers Mr Van Nunes.
Those impressive final results were enough to see the United Kingdom crowned the country with the most winnings during the 2014 SCOOP. In total, players from the UK won a staggering $11,573,794.05 during the SCOOP thanks to reaching the money on 6,972 occasions (4th in the world), reaching 113 final tables (2nd in the world) and winning 15 events (3rd in the world).
I guess you could say it was a rather successful SCOOP for our players!
Get all the latest PokerNews updates on your social media outlets. Follow us on Twitter and find us on both Facebook and Google+!