PokerStars Inks Online Poker Partnership in California

Matthew Kredell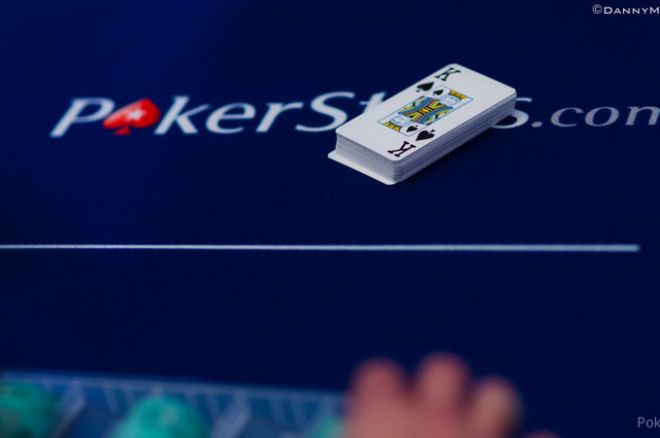 Whether PokerStars should be barred from participating in a California online poker system became a hot topic at Wednesday's hearing in the Assembly Governmental Organization Committee, even if everyone involved went to great lengths never to mention the world's most popular poker site by name.
As the issue heated up during the panel featuring chairmen of seven Indian tribes, Morongo issued a press release announcing that it had reached an agreement along with the state's three largest card clubs — Commerce, Hawaiian Gardens and the Bike — for PokerStars to serve as the subcontractor providing their online poker platform in the event that legislation passes.
"We're pleased to announce our agreement with these established and proven organizations that represent millions of California poker players," Morongo Band of Mission Indians Tribal Chairman Robert Martin said in the press release. "We're confident that, together, we can offer a safe, secure, high-quality online poker experience that brings financial benefits to California while providing the highest level of accountability, choice, service and protection for consumers."
After Pechanga chairman Mark Macarro and San Manuel chairwoman Lynn Valbuena spoke of wanting legislation that prevents those who violated federal gambling laws from participating in California, Martin called out his contemporaries for seeking a bad-actors clause purely for anti-competitive reasons.
"Let's call that what it really is," Martin said. "That's a smokescreen that is designed to block a single vendor from entering the California market just to give a competitive advantage to others."
Martin questioned using Dec. 31, 2006, as the date for operators who offered online poker in the U.S. since that time to be considered bad actors. He pointed out that the Unlawful Internet Gambling Enforcement Act, which passed in October of that year, did not make any new forms of online gaming illegal.
"What about those who operated in the U.S. before that date?" Martin asked. "Why not 2005 or 2004? Because those earlier dates would disqualify vendors trying to secure an edge in the California market by supporting this anti-competitive language. We believe every potential vendor and its licensee should be put through the same regulatory ringer, and the legislature shouldn't pick the winners and losers."
Committee Vice Chair Brian Nestande seemed to agree with the premise that determining bad actors should be left to the state's gaming regulators, questioning a few of the supporters of a bad actors clause on the issue.
PokerStars seemed to get more strongly worded support from influential gaming entities at this hearing than it ever received when seeking a license in New Jersey, at least publicly.
"My job is to interact with poker players from all over," said Ron Sarabi, general manager of Hawaiian Gardens. "I've been all over the world from Europe to the United States, visited a lot of card rooms, and in the last 5-6 years I've talked a lot to poker players about the internet. Not mentioning a name, if we're targeting that company, most of the people I talked to said we would not play with any online poker except for this company because they are the most trustworthy, most popular, they respect us, have the best promotion, and they give us more money back than anybody else."
David Fried, chief counsel for California Grand Casino, said he thinks the definition of a bad actor should be in the bill because not doing so could discourage other applicants from coming into California. Keith Sharp, a gaming attorney for the three card clubs seeking to partner with PokerStars, said this was another example of entities wanting to stop competition.
"Let's be clear, that type of special-interest language has nothing to do with protecting consumers or legitimate state interests," Sharp said.
Outside of this one issue, the tribes expressed optimism about being very close to reaching a consensus on what online poker legislation should contain.
Reggie Jones-Sawyer, who introduced the Assembly iPoker bill, spoke out to the Tribal leaders urging them to get past the bad actor issue.
"I wouldn't be involved in this if I didn't think we were close," Jones-Sawyer said. "I would hate that through all these five years of efforts, blood, sweat and tears that each of you have put into this, that once we get closer to the finish line you can't come together."
Outside of the disagreement on bad actors, discussion from the 33 witnesses at the informational hearing trended extremely positive. Experts addressed many of the concerns commonly applied to online gaming, shutting down many of the scare-tactic complaints proliferated by Sheldon Adelson before his spokesperson, Andy Abboud, got his chance at the mic.
Mark Lipparelli, former chairman of the Nevada Gaming Control Board, said that gaming is not a good way to launder money.
"Despite arguments you may hear to the contrary, online gaming provides materially greater protections than are generally available to brick and mortar casino games," Lipparelli said.
Tobin Prior, CEO of Ultimate Gaming, shared experiences from being the first regulated site in the U.S. market.
"If there were three words I think everybody on this room should take away from our experience over the past year, it would be these — the technology works," Prior said. "Too many people with different agendas have created confusion in my view by intimating or saying outright that the technology does not exist to keep underage players out of the games or to confine the games to areas where they are legal. Let there be no confusion, this is just not the case, and we have the evidence to support it."
Chris Krafcik of Gambling Compliance said his organization estimated that California would earn $317 million in year one of internet poker, $444 million in year two, $545 million in year three and reach $597 million by the time the market matures in year four.
Tom Ballance, president and COO of Borgata Hotel Casino & Spa in New Jersey, said his initial anxiety over cannibalization of brick and mortar business by online gaming was unfounded.
"When you play online on Borgata.com, you can earn rewards and then we have a rewards store," Ballance explained. "So you play and earn points and you can buy a baseball cap, or more gaming credits to gamble with, or you can buy Borgata brick and mortar comp dollars to spend in our hotel or restaurants. Far and away the most popular redemption is the comp dollars. So they really are complimentary."
We'll have much more on California's push to legalize online poker as the story develops. Get all the latest PokerNews updates on your social media outlets. Follow us on Twitter and find us on both Facebook and Google+!