Five Thoughts: California and New York Discuss Bad Actors, Hansen's Break, and More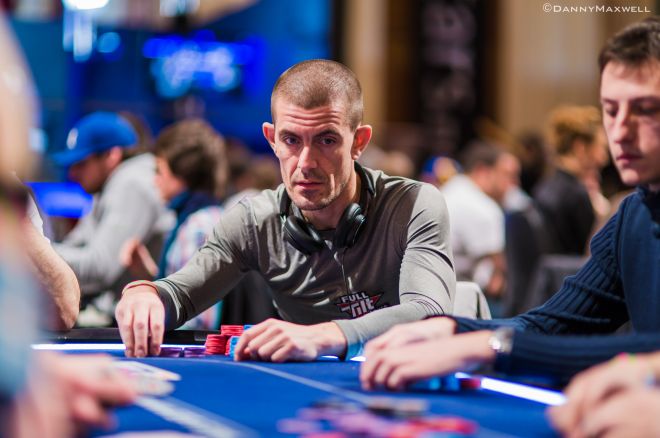 "Go West, young man, go West."
Horace Greeley didn't actually pen those words in his 1850 paper Hints Toward Reforms, a pro-Manifest Destiny piece on westward expansion in the United States, but according to biographer Josiah Bushnell Grinnell, he once said it during a conversation. The simple phrase caught like wildfire, and enticed countless individuals to abandon the crowded cities on the East Coast for the agricultural promises and freedoms available in the uncharted West.
Western expansion led to great things like the gold rush and the transcontinental rail road, but it also started a war with Mexico and assisted in the expansion of slavery. Traversing the western trails was also very difficult, and resulted in many deaths. The road west wasn't as easy as Greeley might have liked.
Today we cross the country in the blink of an eye, and more than a simple steam engine connects us, but the road west, while enticing, can still be difficult.
According to estimations based upon the 2010 U.S. Census, California is the largest state in the Union (38.33 million people) by nearly 12 million (Texas, 26.45 million). The Golden State is also more than three times the population of Delaware, Nevada, and New Jersey, the three states with legalized online gaming, combined. Over 12 percent of the United States House of Representatives is made up of Californians.
For iGaming, westward expansion could change everything. Even if the state chooses to forgo the new Multi-State Internet Wager Agreement, there are enough people in California to make a significant impact. On a global scale, the state is larger then Canada, and makes up more than 60 percent of the United Kingdom. California could even start their own interstate compact to compete with Delaware and Nevada, or force them to enter on their own terms.
Two bills are on the table in California, and talks are heating up, particularly about PokerStars. Reports out of the Golden State are that the company is working with Keith Sharp and the Morongo Band of Missian Indians to make sure there is no "bad actor" clause included in any bill, while PokerStars spokesman Eric Hollreiser released a statement, stressing the standards the company already upholds in 11 licensed markets.
1. California Love
California Assemblyman Isadore Hall said at the end of February that there is still a chance for online poker legislation to pass in 2014, and there was certainly a lot of buzz last week.
With SB 1366 and AB 2291, two poker-only bills, submitted, the key pieces in the Golden State are starting to move. Three Los Angeles-area card rooms, Commerce Casino, Hawaiian Gardens, and Bicycle Club, have aligned with the Morongo Band of Mission Indians, and they are in discussions with PokerStars according to their attorney Keith Sharp. Other companies with similar gaming interests in the state are not in favour of allowing PokerStars to operate in the state, and there is likely to be a hotly-contested debate at a hearing on iGaming scheduled for the Assembly Governmental Organization Committee on April 23.
Sharp and Hollreiser both want the California Gambling Control Commission to decide whether or not PokerStars is worthy of inclusion, rather than the bill. There is precedence for this, as neither Delaware, New Jersey, nor Nevada have passed bills with bad actor clauses. The New Jersey Division of Gaming Enforcement opted to suspend Rational Group for up to two years, while Nevada created a five-year penalty box.
In a statement, Hollresier addressed the California opponents of PokerStars:
"PokerStars has not, will not and need not request any changes to the California gaming regulations. Most regulatory frameworks around the world leave the assessment of suitability to qualified expert regulators. The same position has been taken by the legislators in New Jersey. The California Gambling Control Commission has a 15-year history of successful consumer protection and is more than qualified to continue to determine suitability…

"PokerStars looks forward to demonstrating our suitability to the regulator just like any other company seeking to operate in California and investing in a fair and well-regulated market."
Whether or not PokerStars is actually fighting against the bad actor clause is irrelevant to me, because they've already paid their "debt" to the U.S. Department of Justice. They also paid back American players immediately, and after that they assumed Full Tilt Poker's debts. The U.S. government has finally begun to reimburse Full Tilt funds. Anything that PokerStars "did wrong" seems trivial, and they've gone above and beyond their means to "make it right."
The two bills on the table in California are poker-only, and to simply exclude the world's leading online poker site would be extremely shortsighted. California tends to be one of the more progressive states in the Union, however, and welcoming back PokerStars seems like a risk they might take. We are pretty far removed from any big steps — remember there's only "a chance" that legislation passes in 2014 — so this fight will rage on for some time.
2. Online Poker Bill Introduced in New York
While talks are heating up on the West Coast, New York may be getting in the action on the East Coast.
On Friday, State Sen. John Bonacic (Rep.) introduced S 6913, a poker-only bill. The proposed legislation seeks to "amend racing, pari-mutuel wagering and breeding law and the penal law, in relation to allowing certain interactive poker games."
Citing U.S. v. DiCristina, the bill excludes poker from the state's definition of "contest of chance." It also would allow the state to enter into interstate compacts, would allow for 10 online poker licenses, and each license would cost $10 million and last for a decade.
The bill also includes a bad actor clause, which would bar any company that accepted wagers after the end of 2006:
"Those persons that provided goods or services related to Internet gambling involving New York citizens prior to the enactment of that statute, including, at the time, poker, which was until the adoption of this act unlawful, but exited in an expeditious fashion after its enactment should be regarded differently from those that continued to flout U.S. federal and New York law thereafter for purposes of suitability for licensing under this article."
In November, New York voted to expand land-based casino gambling upstate. Up to seven casinos will be built based upon research from a state gambling council, and the three most likely areas to host these full-scale properties are in the Albany area, the Catskills-Hudson Valley region, and the Southern Tier, an area along the northern border of Pennsylvania. The introduction of online poker would be a nice compliment to the plans that are already in motion.
The bad actor clause, which we've already discussed, is a bit disheartening. Perhaps it's a play to keep their new land-based properties happy, but again, with a poker-only bill, why exclude the most successful online poker site of all time?
New York may be more likely than California to join an interstate pact, but even though they've left the door open for a deal, they could be like New Jersey and remain alone. The addition of a bad actor clause could also prevent them from teaming up with states that do not have a bad actor clause.
Like California, New York is a massive state, with over 19 million citizens. That's a lot of rake.
3. EPT Vienna Wraps Up
The European Poker Tour crowned their 97th champion this weekend, as Oleksii Khoroshenin won the EPT Vienna Main Event for €578,392. The Ukrainian made a three-way deal with Austrian Anthony Ghamrawi and German Marko Neumann, and Neumann actually walked away with the most cash (€638,127).
Main Event Final Table Results
| Place | Name | Country | Prize |
| --- | --- | --- | --- |
| 1 | Oleksii Khoroshenin | Ukraine | €578,392* |
| 2 | Anthony Ghamrawi | Austria | €446,481* |
| 3 | Marko Neumann | Germany | €638,127* |
| 4 | Pablo Gordillo | Spain | €262,150 |
| 5 | Timo Pfutzenreuter | Germany | 203,900 |
| 6 | Simeon Naydenov | Bulgaria | €151,000 |
| 7 | Frei Dilling | Denmark | €108,100 |
| 8 | Rumen Nanev | Bulgaria | €77,000 |
*Denotes three-handed deal.
Khoroshenin is the first Ukrainian EPT winner, and when he heard the news he was quite surprised, thinking fellow countryman and Team PokerStars Pro Eugene Katchalov was already a champion.
The three final players actually played for a little while, but then agreed upon a deal during the dinner break. Neumann had roughly half of the chips in play, but lost a big pot to Khoroshenin in a full-house-over-full-house situation. The German found himself all in and at risk with top two pair against Khoroshenin's flopped straight, and Neumann was eliminated.
Khoroshenin entered heads-up play with a 3-1 chip advantage, and took the title down after only 45 minutes.
The biggest story was Fabrice Soulier's win in the massive, 181-entry High Roller. Soulier defeated Anatoly Filatov heads up to earn €392,900, and other notable members of the final table were Vitaly Lunkin, Benny Spindler, and Jonathan Duhamel.
High Roller Final Table Results
| Place | Player | Prize |
| --- | --- | --- |
| 1st | Fabrice Soulier | €392,900 |
| 2nd | Anatoly Filatov | €265,200 |
| 3rd | Oleh Okhotskyi | €182,500 |
| 4th | Vitaly Lunkin | €148,800 |
| 5th | Dmitry Yurasov | €118,650 |
| 6th | Rasmus Agerskov | €91,150 |
| 7th | Benny Spindler | €66,350 |
| 8th | Fady Kamar | €48,050 |
| 9th | Jonathan Duhamel | €39,800 |
Soulier was reportedly overcome with joy after winning, crying at the table. The Frenchman finished runner-up in the 2013 World Series of Poker Europe Main Event, earning $824,513, but before that he was on a 19-month downswing. After reaching the final table of EPT Sanremo, his largest score during that time period was $33,604.
With the win, Soulier now has over $5.5 million in career live tournament earnings.
Soulier's win is also great for Everest Poker, who recently signed Sam Trickett. Trickett instantly went on a deep run, finishing runner-up in World Poker Tour Venice.
4. Hansen Taking a Step Back?
Gus Hansen lost another million dollars on Full Tilt last week — yes, that's real money — and is now down over $2.3 million in 2014 according to HighStakesDB.com.
On last week's episode of the PokerNews Podcast, Hansen discussed potentially walking away for a bit:
"If I have an opinion on the fact that I've been doing like shit? I don't know if you're allowed to use that word on the podcast, but nonetheless I said it. I've been doing very poorly. I glance at [online results] and I notice it... Mostly I'm mad at myself for playing poorly. Maybe bad game selection; playing too many hours; playing too tired; being on tilt while I play high stakes against some of the best players in the world…It hurts my pride a little bit.

"I might take a break from the highest games and play a little smaller just to get a win under the belt, then maybe jump back up to the high games again."
Here's the entire podcast (Hansen comes in at 15:46):
As a member of Full Tilt's Professionals, Hansen likely has an obligation to keep playing at some level, but it's a great decision for him to move down in stakes. In 2013 he lost nearly $8.5 million, and after just three months in 2014 he is down over $10 million altogether. That's simply insane.
One of the questions we get asked on social media is where Hansen gets his money, and after losing eight figures in 15 months it's a very fair inquiry. One would think that he's backed to some extent — it's hard to imagine anyone fronting those losses on their own — but the Great Dane certainly won a lot of money prior to 2013, and before Black Friday he was receiving very large checks from Full Tilt.
Hansen added on the podcast that he's unsure whether or not he'll play in the $1 Million Big One for One Drop. In 2012, he won the $25,000 buy-in super satellite, but was unable to parlay it into future success.
To see whether or not Hansen stays true to his word and avoids the biggest games available, be sure to check out the Online Railbird Report every Friday.
5. Ship it to Zaichenko
The 25th installment of the Full Tilt Online Poker Series (FTOPS) kicked off on Sunday, and the winner of Event #1 was Russia's Andrey Zaichenko. Zaichenko outlasted 2,818 players to earn $91,729, and according to PocketFives.com he now has over $1.9 million in career online tournament earnings. His largest online cash came in October of 2011, when he won the PokerStars Sunday Million, earning $170,853.79.
He may not be the biggest name, but Zaichenko is a very skilled player who is proficient in many games. I would wager that, prior to the 2014 WSOP, he will go for an above average price in the $25,000 Fantasy League. Zaichenko has never won a bracelet, but reached final tables in 2008, 2011, and 2013. He nearly won the $10,000 H.O.R.S.E. Championship in 2011, finishing third for $247,799.
Zaichenko also has a soft spot in my heart because he is so interesting to survey at the table. While playing in a live tournament, he tends to focus all of his attention on his iPad, swiping furiously from screen to screen. When he decides to peak up and play his cards from time to time, he pulls in a lot of pots. Donnie Peters and I are convinced that he can simply consume information faster than a normal human being.
Congrats to Zaichenko for the big score. I hope you read this at the poker table, before quickly moving on to 182 different things.
Get all the latest PokerNews updates on your social media outlets. Follow us on Twitter and find us on both Facebook and Google+!