Dusk Till Dawn Changes Business Strategy; Reduces Cash Game Rake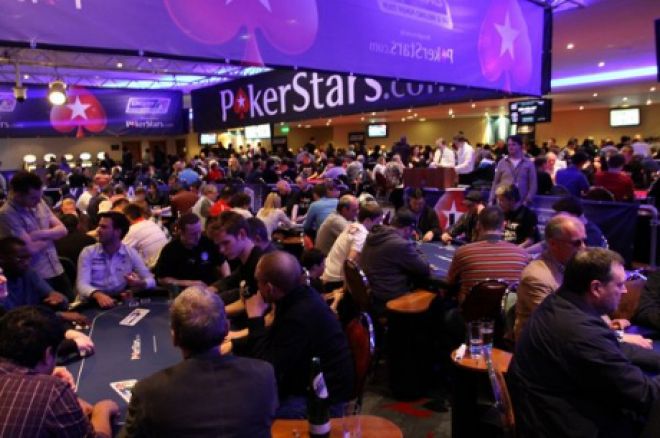 Dusk Till Dawn casino owner and all round good egg Rob Yong has been tapping away at his keyboard once again and released his latest thoughts into the public domain via his popular blog.
Yong prides himself on the fact he has his customers at heart and always strives to keep those valued customers in the loop in regards to any changes to the DTD that could affect them in any way, shape or form.
"I feel it is of the great importance to share DTD's strategy with our members, this way the members will have more understanding of our decision making and have some remote faith that we actually know the direction we are trying to follow," said Yong at the start of his latest foray into the world of blogging.
Yong went on to explain that the DTD I altering its strategy in an attempt to keep a unique selling point that differentiates it from the host of other live poker tournaments that have sprung up since the doors of the DTD first opened.
"The UK poker market has become increasingly congested. When DTD opened there was no UKIPT, Genting Poker Series (GPS), no Aspers, or Grosvenor 25-25 series, or the Hippodrome Series or the host of tournaments across the various British cardrooms. With only 52 weeks in the year clashes are now inevitable, recently highlighted in London when there was the choice of GPS Southend, Aspers Boylespoker IPO and Hippodrome UKIPT Series all over the same weekend.
"DTD must keep on moving and react to the marketplace, or we will surely wither and die in this industry of billion dollar companies. We need to be innovative with distinct unique selling points (USPs) and to not be shy to take calculated risks. We need to continue to work on strategic partnerships with good partners and support them as much as they do us."
Yong and his excellent DTD management team have always been prepared to stick their heads on the chopping block and put their money where their mouth – think of the ISPT and them personally guaranteeing the €1 million first place prize. Now it appears that Yong is switching tactics and focussing his efforts into four major festivals per year.
"Over the last 12 months, I have been working hard to develop these relationships and we are now close to establishing four £1 million + major poker festivals at the club, with our intention being to stop competing on a month-to-month basis with such tours such as GPS, UKIPT and GUKPT. These four festivals are evenly spaced out over the calendar year and we plan to focus on developing these events going forward, finding ways to make them bigger and better. This is good news for the majority of DTD regulars because it's likely that all of our tournament buy-ins will reduce to a maximum of £250 outside of these festivals and the GPS £440 that we host in September."
The four festivals, three of which are confirmed are as follows:
February – The Sky Poker UK Poker Championships (Total guarantees of £1 million)
May – £1 million Guaranteed PokerStars UKIPT Nottingham (Total guarantees of £1.5 million)
August – Sky Poker 6-Max UK Poker Championships (Total guarantees of £1 million)
November – £2.5 million guaranteed festival to be announced in the near future
UK & Ireland PokerNews will bring you more details of that mystery £2.5 million guaranteed festival as soon as the news breaks.
Live Cash Games Restructure
Yong also mentioned in his blog that his team and made changes to the cash games the DTD club currently offers, and they make great reading for those who will be playing in them.
Instead of raking a straight 5% from the pot, the club now only rakes in whole units. For example, instead of raking a £35 pot by £1.75, the rake is now £1. The table below shows the new rake structure in more detail.
| | | |
| --- | --- | --- |
| *Pot Size | Rake | Rake% |
| £0-19 | | |
| £20-39 | £1 | 2.6-5% |
| £40-59 | £2 | 3.4-5% |
| £60-79 | £3 | 3.8-5% |
| £80-99 | £4 | 4-5% |
| £100-£119 | £5 | 4.2-5% |
| £120-£139 | £6 | 4.3-5% |
| £140-159 | £7 | 4.4-5% |
| £160-£179 | £8 | 4.5-5% |
| £180-£199 | £9 | 4.5-5% |
| £200+ | £10 capped | 5% |
What's more, if the table becomes short-handed the maximum rake taken drops to £4 for four players, £3 for three players and £2 for two players.
Having been fortunate to play in the inaugural Sky Poker UK Poker Championships Main Event and having been in and around the DTD club during major festivals, I for one am tingling with anticipation of news surround Yong's new winter festival — it is guaranteed to be an absolute cracker.
Get all the latest PokerNews updates on your social media outlets. Follow us on Twitter and find us on both Facebook and Google+!