Why Rankings Are Important to Poker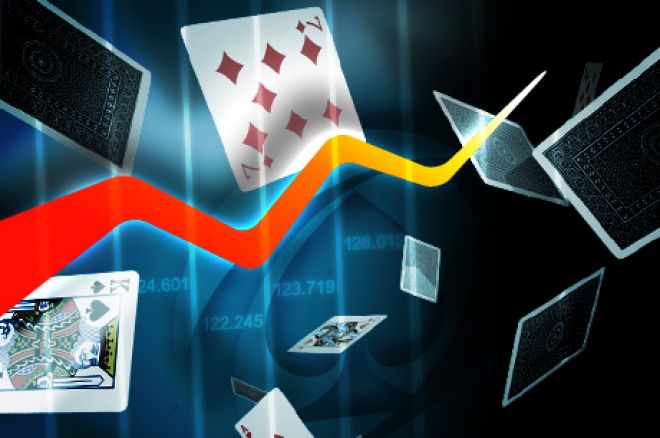 A lot has been said about the various poker rankings over the past couple of weeks, with many big names and established pros chiming in and giving their $0.02 worth, most notably Phil Hellmuth and his comment about the Global Poker Index. I've watched on silently from the sidelines, scratching my head at what has been said, causing my hair to recede at an even more rapid pace than usual.
Here are my £0.02 — or six little snippets actually — into why I believe the various rankings, especially the Global Poker Index, are vitally important to the overall growth and sustainability of poker.
Accept That The Rankings Are A Work In Process
All of the rankings that have done the rounds over the past few years have been flawed in one way or another. Be it them giving too much credit to high buy-in events or by being biased towards high volume players.
I think that the GPI ranking is the most fair we have had for a long time and that once the formula has been granted its patent and is protected, I'm positive Alex Dreyfus will be happy to share that formula with the community. I also believe that Dreyfus wants the GPI to be as accurate as it can possibly be across the entire spectrum of live tournament poker and will tweak the formula until it is as near to perfection as possible.
Why Not Show a Player's True Profit?
One common argument about the rankings, the Hendon Mob in particular, is that it is not a true reflection on a player's actual profit. While this is true, there are two major headaches facing those in charge when it comes to calculating a player's profits.
The first is casinos do not readily give this information away; it is hard enough to get them to send the results in! Second, it defeats the purpose of the rankings. While hardcore poker fans may want to see in black and white how much Daniel Negranu has spent on buy-ins and rebuys in relation to his winnings, John or Jane Doe doesn't give two shits. They want to know who has won the most money and how much have they won.
Also, one French magazine tried this a couple of years ago at the WSOP and it showed that basically every French player returned from Las Vegas nursing substantial losses. Do you want potentially new players to be hit with figures that would scare the chancellor of a small country, or do you want them to believe they can become a millionaire by playing cards? Once they have stepped into the poker world they will learn the ins and outs of the game, we don't need to hold a sign in front of their face that tells them they're likely to lose.
Think Of The Target Audience of the Rankings
Ironically, I don't think that the rankings are aimed at the top tier of players who have been spouting off about them. While some want the bragging rights about being in the top 10, do you actually think someone like, say, Bryn Kenney cares one iota that he's ranked 19th in the world? No! He's more bothered about the figures on his bank statement, and rightly so.
However, when John or Jane Doe takes a look at USA Today or some other publication that the GPI etc is displayed in, they start to care. First they wonder what is GPI and then some of them research the likes of Scott Seiver, Sorel Mizzi, Marvin Rettenmaier or whoever and then they discover that it is possible to have some crazy wins playing poker.
The ranked players then get known outside of the poker world and people will look them up in the following week's rankings etc, much like you would a sports team. Then, hopefully, these "fans" take their first steps into the poker world and become depositing players.
Once they're inside the poker world they can learn for themselves if the rankings are 100% accurate, just as you learned the intricacies of the game when you first started out.
They Prompt People to Play More
Although the top tier, the elite of poker may not be too bothered about the rankings, there are plenty of players lower down the pecking order who use them as motivation. For example, my friend Jeremy Nock has had a super start to 2014. Jeremy is a fine player, but one whose volume is limited due to business and family commitments. His great start to the year has seen him catapulted into the top 10 in the Player of the Year standings and he is now likely to play more events this year than he initially planned to in an attempt to either win the POY or to finish in the top 10 and see his name among some of the game's best talent.
Players who are wanting to improve their ranking will travel far and wide, buying into Main Events and side events in an attempt to pick up points and this can only be a good thing, can't it? These players are only going to make it into the money 10-18% of the time so they're helping to keep money circulating around the game.
Recreational Players Love Rankings
I recently finished 10 places off the money in the Sky Poker UK Poker Championships Main Event, my first £1k tournament, and I was gutted. Not because I didn't make any money – although reaching the money would have obviously been nice – but because I still don't have a Hendon Mob flag or any GPI points!
When I spoke to my mate shortly after busting, we were both more pissed off at the fact it was the closest either of us had ever come to a flag! Surely you guys want us in your games?
Other recreational players look at the rankings and want to emulate those at the top, sometimes it's the tiny outside chance they could follow in their hero's footsteps that they keep playing, even when it is likely they are a long-term losing player.
We Need Fresh Blood
In poker, money flows upwards. The best players at the higher stakes get the most. But in order for the sharks to eat, the minnows and the rest of us fish have to swim upwards. The rankings do and will continue to attract fresh blood to poker and that can only be a good thing. If you want to keep feasting, then someone needs to keep supplying the food!
The various ranking systems aren't perfect, but they are becoming more accurate with every update. Instead of picking faults with them, I believe we should celebrate what's good about them and the fact that they can attract new players to this crazy game we all love.
The thoughts and opinions in this article are of the author and do not necessarily reflect those of PokerNews and associated companies.
Get all the latest PokerNews updates on your social media outlets. Follow us on Twitter and find us on both Facebook and Google+!