UK Advertising Standard Authority Rap Paddy Power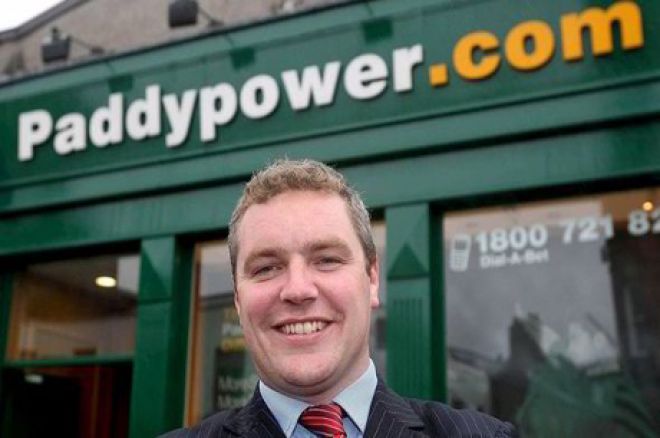 The UK Advertising Standards Authority has taken the unusual step of ordering an advertisement to be immediately withdrawn following an unprecedented number of complaints about a Paddy Power promotion. The ASA states, "The ad must not appear again in its current form. We told Paddy Power to ensure their future ads did not cause serious or widespread offence and did not bring advertising into disrepute."
Two weeks ago, Irish gambling giants Paddy Power created an advertisement that offered customers their money back if South African Olympian Oscar Pistorius was found not guilty of murdering his girlfriend Reeva Steenkamp.
The advertisement, which featured a mock-up of Pistorius as an Oscar statuette and the text "It's Oscar Time. Money back if he walks. We will refund all losing bets on the Oscar Pistorius trial if he is found not guilty", rapidly became the most complained about advertisement to appear in the United Kingdom when it drew 5,525 complaints. It also sparked controversy as Pistorius' trial began with charity Change.org branding the advert as "sick" and called for Paddy Power to donate any profits stemming from the ad to groups that help women who have suffered from violence.
The ASA's adjudication, which was published on March 19 and can be read in full here, acknowledged that the bet offered was likely to be seen as distasteful by some readers, but that the ad was for a product that was offered legitimately. They also acknowledged that the ad made no explicit reference to death or violence. The ASA "considered the ad went further than simply being in poor taste and that it was likely to cause serious or widespread offence by trivialising the sensitive issues surrounding the murder trial."
Wording used in the advert also drew criticism from the ASA, particularly the "If he walks" pun. The ASA acknowledged the advert made no visual reference to Pistorius' disability – he had both legs amputated below the knee when aged 11-months old – but that the advert breached the CAP Code and that it was likely to cause widespread offence to people who saw the article in The Sun on Sunday, where the advert ran.
Paddy Power's Head of Communications, also called Paddy Power, said the company accepted the ASA's decision but added the advert was created "in good faith." Mr Power also said: "I wouldn't say 'no regrets', but certainly we were surprised at the level of reaction we got. It was the highest number of complaints on record so I guess we got a record out of it."
It is not the first time that Paddy Power has found itself in trouble as a result of its advertising campaigns. A 2010 advert depicted a cat being kicked into a tree by a blind footballer, while an advert showing "chavs" being shot with tranquiliser darts was ordered to be pulled in the run up to the 2012 Cheltenham Festival.
Wood Green Residents Object To New Paddy Power Betting Shop
Meanwhile, Paddy Power's plans to open a new betting shop in Wood Green in North London, have been met with protests from local residents who object to another bookmaker opening on Wood Green high street.
Paddy Power looks set to open a betting shop at the site of the former Lordship pub that is on the corner of Lordship and Dunbar Road. Should Paddy Power's bid to open a betting shop be accepted, it would be the third betting shop on Wood Green high street alone.
"There are already too many betting shops in Haringey, particularly in Tottenham, and as a council we are powerless to stop more opening," claimed Councillor Joseph Ejiofor of Haringey Council, "Not only do the areas that attract betting shops often have higher levels of unemployment – meaning local residents are often more financially vulnerable – they also suffer disproportionately from crime and disorder which can often be often associated with problem gambling."
At time of writing, Paddy Power had not responded to Councillor Ejiofor's statement.
Get all the latest PokerNews updates on your social media outlets. Follow us on Twitter and find us on both Facebook and Google+!