Betfred Boss Says Manchester United Are "Robbing The Fans"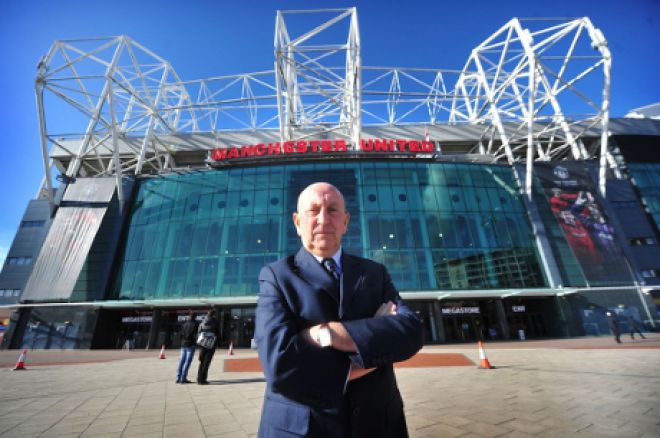 Fred Done, owner of British bookmakers Betfred, has instructed his outlets to refund all bets placed on Manchester United winning the Barclays Premier League title claiming that the club is robbing its fans.
Speaking to the Manchester Evening News, Done said: "These loyal fans never had a chance of winning with United," before adding, "This season the Reds have been useless, hopeless and meaningless."
Done, a Manchester United fan, made the decision to issue the refunds following United's embarrassing 3-0 defeat at home to arch-rivals Liverpool at the weekend.
"One of the reasons I'm doing this is, and becoming the first bookmaker ever to do so, is because of the way the fans were still singing for their team even though we were losing 3-0 to Liverpool. I couldn't believe it and they deserve a team much better than that put out by David Moyes. They deserved a run for their money and they didn't get it. They never had a chance. United are robbing the fans. The Glazers, some of whom were there at Old Trafford yesterday, need to get their hands in their pockets," said a disappointed Done.
Reigning Premier League champions Manchester United have been uncharacteristically inconsistent this season and find themselves languishing in seventh place, some 18 points behind current leaders Chelsea.
Done didn't hold back with his criticism of his beloved Manchester United team.
"I'm not the only one saying this but this team is going nowhere. I keep hearing about United being the best team in the world - that's just wrong. They are not even the biggest team in Manchester and it breaks my heart saying that."
This latest move is set to cost Done £200,000 and isn't the first time he has paid out early on Manchester United bets – both times cost him even larger sums. In March 1998, Done paid out on Manchester United winning the league because they were 12 points clear of London rivals Arsenal, but the Arsene Wenger-led side wiped out the deficit and won the league by one point.
In 2012, Done again paid out early on Manchester United winning the league but his loyalty to his club backfired once more as Manchester City claimed their first title in 44 years on the last day of the season.
Both early payouts were estimated to have cost Done more than £500,000.
If you have placed a bet with Betfred on Manchester United to win the title this season you are entitled to your money back. How do you claim your hard-earned cash back? Mr Done explains:
"Anyone who has a bet on United winning the title need only take their slip to any shop and I will refund every penny."
It's as simple as that.
Lead image courtesy of The Mirror
Get all the latest PokerNews updates on your social media outlets. Follow us on Twitter and find us on both Facebook and Google+!