A Look at the Office of Fair Trading's New Social Gaming Principles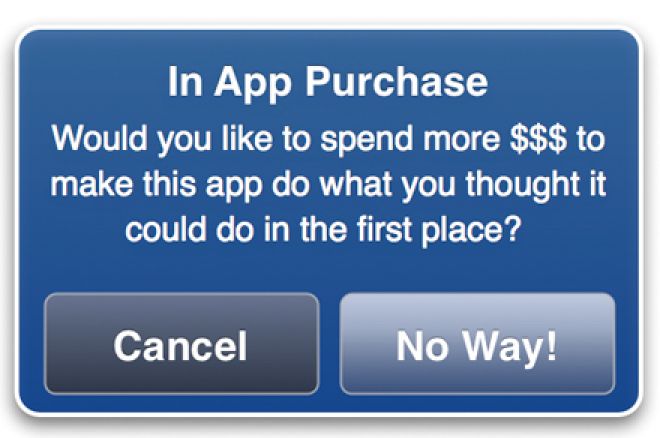 As January came to a close, the Office of Fair Trading set a deadline of April 1, 2014 for developers and publishers to ensure their games comply with existing consumer protection laws.
The initial report's draft was entitled "Children's Online Games," presumably because of the much publicised stories in the press of young children racking up huge bills through app-based games. While only the sixth and seventh principles refer directly to children, let's not kid ourselves that these new principles are weighted heavily towards children, who are the most vulnerable group who regularly play these sort of games.
The eight principles are:
1.) Clear information on costs: Information about potential costs within a game have to be clear before the consumer agrees to play the game, or even before it is downloaded. These costs have to be broken down in a manner that makes them clear to the customer.
2.) Material game information: Information about the characteristics of the game and any other information a consumer could use to make an informed decision to play or download the game.
3.) Information about the game business: Should be clear where to complain or receive help from should the need arise.
4.) Commercial intent of the game: Should be clear and distinguishable from gameplay, with extra care given to a younger audience.
5.) In-game purchases must not be misleading: Must not give a false impression that payments are required or are an integral part of the way the game is played.
6.) No aggressive/exploitive selling tactics: Games shouldn't exploit a child's inexperience or vulnerability to pressure a child into making a purchase.
7.) No direct exhortations aimed at children: No "Buy it now!" type messages if and when an in-game currency is used up.
8.) No unauthorised payments: No payments should be taken unless specifically authorised by the payment account holder.
A full breakdown of the principles can be found at the OFT's website.
Clive Maxwell, the OFT chief executive, said in a statement at the time the principles being made public knowledge: "Many children enjoy playing these types of games. This rapidly growing creative sector has also brought wider economic benefits. The online and apps based games industry has already made significant improvements during our consultation process. But it still needs to do more to protect children and treat its customers fairly
"Parents and carers have an important role to help protect their child and their bank balance. Our advice is that parents check their device settings, play their child's games themselves and read the game's description online. Parents will also be encouraged to report concerns to Citizens Advice."
I have three children of my own, aged 10-years, 7-years and 4-years and they regularly play app-based games or online games on my iPad or laptop. There have been so many times – so many that I have lost count – where the games aimed at my youngest child have essentially attempted to blackmail me into purchasing add-ons or characters for games. These new principles will be welcomed by parents and carers around the country, no doubt.
I have also been the victim of authorised payments, something Principle 8 sets out to stop. While working at European Poker Tour Berlin a couple of years ago, my then almost 3-year old ran up a £200+ bill accidently a couple of years ago when the Smurfs-branded game he was playing allowed him to make several in-app purchases at the touch of a button, without any passwords being required. Thankfully, the Apple Store refunded us in full and no harm was done, in fact many of the live reporting team had a laugh at the fact he had bought so many "Smurf berries." Several of the purchases were for £59.99 each! Why such a costly addition is even be an option in a game aimed directly at children is beyond my own comprehension. Maybe there should be a Principle 9 that caps the price for in-app purchases, too?
Lead image courtesy of App Advice
Get all the latest PokerNews updates on your social media outlets. Follow us on Twitter and find us on both Facebook and Google+!