The $50 Million Royal Poker Challenge -- Real or a Hoax?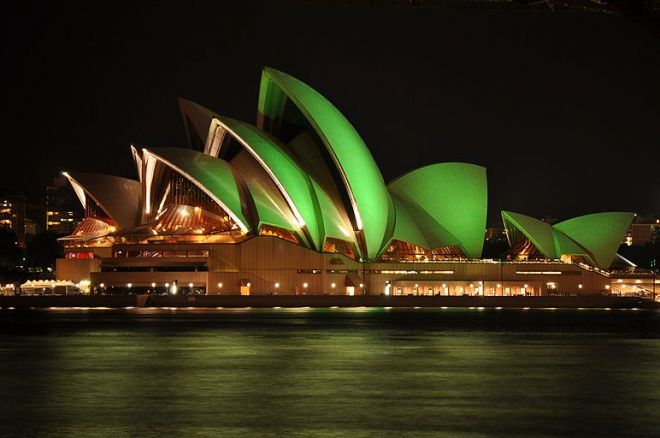 As we saw at the World Series of Poker in 2012, a tournament with a $1 million buy-in will captivate poker fans from all over the world. The inaugural Big One for One Drop awarded a top prize of $18 million to winner Antonio Esfandiari two years ago, and the event was such a massive success that a second $1 million Big One for One Drop has been scheduled for 2014.
In addition to the One Drop, another $1 million buy-in tournament might be in the works in Australia this year. Last week, tournament director David Chen announced the Royal Poker Challenge, an international high-stakes tournament with a winner-take-all format that will see at least $50 million go to the winner. The no-limit hold'em shootout tournament is supposedly invite-only and includes a field mostly made up of wealthy business leaders and entrepreneurs from Asia, as well as royal family members from Britain, Denmark, and Monaco.
According to a press kit sent to PokerNews, the tournament is the brainchild of an Australian mining magnate who is "actively involved in numerous philanthropic ventures in Australia." The anonymous backer has personally guaranteed the $50 million top prize.
Forty-eight players have already confirmed participation in the Royal Poker Challenge, according to Chen, but he won't reveal any of the names due to privacy reasons. Chen says he is also seeking professional poker players to participate.
"There is no higher drama and examination of character and personality than a high-stakes poker game," said Chen. "With the splashing 50 million dollar prize, in the remarkable city of Sydney, this should be an historical event indeed."
A poker tournament of this scale certainly grabbed our interest. But is it real, or a hoax?
CardPlayer reported last Thursday that the alleged host of the Royal Poker Challenge, The Star Hotel and Casino in Sydney, had no knowledge of the tournament. CardPlayer called the event an apparent hoax, reporting that it was not included in the casino's schedule of events.
However, after exchanging emails with Chen, PokerNews reached out to The Star and discovered that there is a private event booked by the Rainbow Company scheduled for March 30 at The Star Hotel and Casino. The Rainbow Company is trading as the Royal Poker Challenge for the event, according to Chen. A spokesperson with the casino confirmed the function and the date to PokerNews on Wednesday.
So, what does this mean? We're still not completely sure. There are many details left to be revealed with only two months before the start of the tournament. But we're not ready to call it a hoax, and we're excited about the possibility of witnessing the largest poker tournament of all time.
Get all the latest PokerNews updates on your social media outlets. Follow us on Twitter and find us on both Facebook and Google+!