Main Event Travel Becomes the UKIPT's Official Travel Partner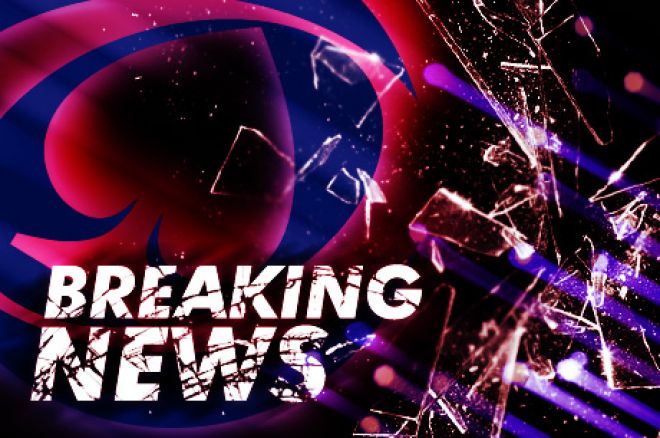 Almost two years ago, MainEventTravel.com sprung into life, offering exclusive travel and accommodation deals to the poker community. Since its launch, MainEventTravel.com has added key strategic partners such as the Dusk Till Dawn casino, the Grosvenor UK Poker Tour and the Genting Poker Series.
Today, UK & Ireland PokerNews can exclusively tell you that MainEventTravel.com are now the Official Travel Partner for the PokerStars United Kingdom and Ireland Poker Tour (UKIPT). We caught up with one of the founders of MainEventTravel.com and its majority shareholder, Warren Kwei, to talk about this deal, how the company has progressed over the past couple of years and what is in store for MainEventTravel.com's customers in 2014 and beyond.
It has been almost two years since MainEventTravel.com launched, how much has the company changed / grown in that time?
We're way ahead of our initial 3 year strategic plan, both in volume of sales, and the demographic of them. One thing we've learnt is that the community isn't as small as we once thought. By this I mean, our clients visit and use the services from Australia, Israel, Malaysia, Russia, UK, the USA, and everywhere in between. These interactions enhance our belief that the market place is growing, and most importantly, the cycle of players remains iterative. The latter being key to the future of the industry as a whole.
Central to our business model is the aspiring player. I believe the true source of growth is in this area, and as a result, not only is it important we're able to entice with outstanding product, but it's critical we deliver on service. These are two areas where the organisation has improved in a marked fashion.
One key differentiator for MainEventTravel.com over our 'competitors' is that I don't believe the 'hotel affiliate' booking route (e.g. an interface to an Expedia) is the way to go. To build a truly scalable business with inherent value, one has to build direct relationships such that longer term buying power improves the customer offering. Using this 'easy route' is also transparent to more savvy and intuitive customers. In other words, they search and look for price points so you have to create relationships to increase buying power – This is how we compete.
In terms of example bookings, there are too many to mention here, but I can say that we've made bookings from as little as £39pn for Jury's Inn Nottingham, through to 5 nights £1200 type sales for events such as UKIPT Marbella or WPT Cyprus, through to numerous $10,000+ long term WSOP Las Vegas trips for players & personalities such as Sam Trickett, Angel Guillen, Jake Cody, Taylor Paur, Lynn Gilmartin, to massive contractual Poker event deals such as ~£50,000+ for sending the entire Matchroom Sport team to Canada for the WPT, flights & hotels. In summary, if you play or work in Poker or Gaming, we can help you get there!
You are the official travel partner of various big players such as the GUKPT, Genting Poker Series and Dusk Till Dawn. How did those deals come about? What do those deals mean for poker players?
Our plan was always to enter the market year one and establish a brand. During that period I wanted the team to develop and essentially 'earn the right' to pitch for business partnerships such as those you mention.
Year two saw us uniquely positioned to enhance global poker tour partner offerings, whether that be through travel, concierge, event management, or just doing things better than the competition.
As an investor and M&A specialist, I'm acutely aware of the global economic situation, and as a result, at MET we tailor solutions that provide transparency and cost-effective options. There are one or two 'event management' type organisations out there that in truth are charging clients for services that shouldn't be chargeable. Our propositions put 'skin in the game', in other words, if our clients win, we win, if they struggle, we should struggle, if they want cost-out, we work with them to achieve that. The truth is, I'm not about building tactical gain, I'm about developing longer term strategic relationships and offering an alternative in doing so. One of the goals I've set the team 2014 is to press harder in this space. "Develop, harness and enhance the Partner proposition" – A key driver for the year ahead.
METs Las Vegas packages proved very popular among poker pros in 2013. Can you give an example(s) of the sort of deals available to those planning to head out to Sin City for the 2014 WSOP?
We have some fantastic relationships in Las Vegas and we're also regulated to offer Virgin Atlantic flights – Combine these and you're set! This year we'll be offering our ever popular Palms Place packages (inclusive and best value available), we also offer the Cosmopolitan & Las Vegas Hotel. This year we'll be adding the Venetian/Palazzo (at better rates than anyone in EU), the Wynn for group bookings of 10+, Vdara for long term stays, and plenty of value options from $49pn! Visit our Las Vegas Micro-Site at http://www.maineventtravel.com/vegas - Here you'll find flights, hotels, apartments and lifestyle options.
I believe congratulations are in order as you have secured a contract to become the official travel partner of the PokerStars UKIPT. You and the team must be delighted with such a major coup in your company's relevant infancy?
Indeed this is hot off the press! It's important to recognise that this is over 2.5 years in the making. Behind the scenes we've worked tirelessly in developing relations with PokerStars and their Worldwide teams, even prior to our launch.
The goal is to offer travelling player's value, optimal service and an all-encompassing travel / registration / concierge solution. More and more partners are engaging us as they recognise what it is we can offer in this arena. In this instance PokerStars will be 1st to market with our exciting new 'white label' package. This means that MET is developing the UKIPT Hotels.com new site, and will operate it in direct conjunction with PokerStars. Collaboration is key to ensuring players get the service and product they desire, this is what sits at the heart of this newly formed relationship.
MainEventTravel.com Commercial Director Tom Reynolds went on to state, "The PokerStars UKIPT is perhaps the most recognised and established UK&I Tour & MainEventTravel.com is uniquely aligned in terms of our travel & event management capabilities. It made sense that both organisations developed a proposition in unison".
It speaks volumes about MET that such major players in the poker world trust you with their brand. Why do you think it is that MET has gone from a new company to such a trusted position in such a short period of time?
At the very heart of this is the fact that we set out to develop a strategic organisation with scalable growth. The optimal way to achieve this is through the recognition that corporate behaviours and processes are a must. I drive this through the organisation relentlessly, whether it be our marketing, our product, or our teams thinking and actions. Key for me is that MET is a travel company that serves the Poker and Gaming / Casino community, not a Poker company.
To expand a little, our customers and our partners don't come to us for Poker business, they come for travel business. Our operation is therefore set up with a blend of knowledgeable Poker industry resource, but more weight is attributed to travel, technology and administration personnel. This is one of the primary reasons we've been able to penetrate the market and build a well-known brand from the bottom up.
What is next in the pipeline for MET or are future plans being kept under wraps?
It's important for us not to over-stretch and under-deliver. This is why there are only four primary goals on the corporate agenda for 2014;
Data – 2 years of quantifiable data means something. Our internal challenge is to turn such valuable information into increased commercial return, whilst improving the customer choice, price point, and overall proposition in tandem.
Technology – Phase 2 of our development strategy will see us move to a new platform, with fully integrated partner solutions (white labels), expansion on our pre-registration services (fulfilling partner requests to do so), and increasing our mobile offering.
Proposition – Develop, nurture, and enhance our Product offering Worldwide – As stated, we don't take the easy 'hotel affiliate' route, rather we build a scalable series of relationships that ultimately deliver value to the customer.
Expansion – Increased investment has been committed which will see the team expand by a further 10-15 resource in Q1. In addition to this, our Vegas / US offering warrants a US base, as a result we'll be opening a Las Vegas site this year.
We see you're offering 'dream jobs' for Poker and Travel enthusiasts in London and Las Vegas, can you elaborate on this, your current team and organisational set up?
Firstly I'd like to congratulate two key members of the team on respective promotions within the organisation. Lisa Harries has been promoted into the role of Director of Business Operations, and Dale Garrad has now formally been promoted into the role of Director of Poker. These are key positions designed to help drive the business forward in 2014. In addition to this, we're also seeking a myriad of people and candidates are welcome / encouraged to apply here
Get all the latest PokerNews updates on your social media outlets. Follow us on Twitter and find us on both Facebook and Google+!