Tools of the Trade: Apps and Programs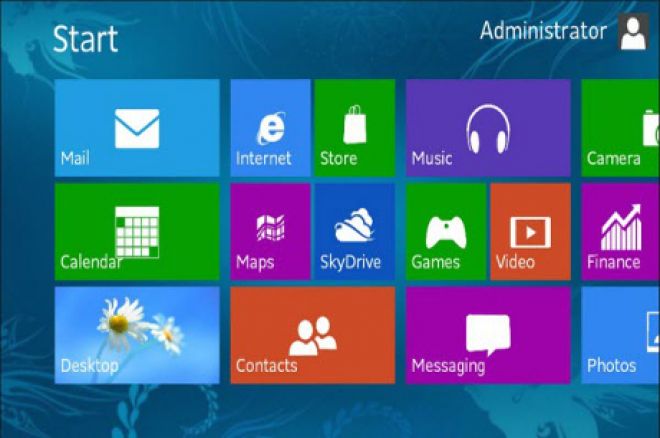 Last week we wrote about five essentials for the travelling poker player and, judging by the feedback received, it appears that many of you are already well prepared. Continuing in a similar vein this week are apps and programs that I couldn't live without and that make my job in the poker media – and my life – easier and less stressful.
I'm a PC user and my tablet of choice is an iPad. For what it's worth, I think everyone in the poker media should have a tablet computer because they give you so much flexibility; they will pay for themselves in no time at all. You will no doubt have your favourite platform and it is not my job to convince you to swap sides or allegiances, but bear in mind that when I talk about specific apps and programs that they may only be available on PC and iPad.
Microsoft Office
The staff at PokerNews were recently given the full Microsoft Office 2013 package and I must say that it is fantastic. I usually shy away from Office or other "official" packages because being a Yorkshireman means I am naturally tight and don't like "wasting money on that rubbish" and I opt for some freeware. I've never experienced any problems with the free suites, nonetheless when you compare the feel and whole package of Office 2013 you can tell the difference.
Should you not want to shell out – or have someone buy for you – a full Microsoft package, then OpenOffice and LibreOffice are both completely free and are very good at what they do. They may not look as slick etc as a professional package but they do the job well enough.
Skype
How this program is free is beyond me. I sometimes feel guilty using it for free so purchase the occasional credit to keep the Karma Gods happy. Not only can you chat and instant message to anyone around the world for free, you can also use it to connect to pay-to-connect WiFi around the globe and pay for it by the second rather than having to fork out £10 for an hour – there the Yorkshire coming out again!
Pamela Recording Software
This little beauty is allows you to record your conversations directly from Skype, which is perfect if you want to interview someone and aren't actually in the same room, city, or country as them.
Wunderlist
I'd like to think that when it comes to work I am quite organised. That said, I do sometimes have a memory like a sieve and forget to do things. Thankfully, the brilliant guys at Wunderkinder created Wunderlist, a free task management tool that syncs across all of the popular platforms.
You can create lists in Wunderlist and then add items to these lists that then display on the day you ask them to. For example, I have lists for PokerNews news articles, promotion material I have to write, to send those all-important invoices and a few others that I won't continue to bore you with.
The best feature is the ability to create tasks on my iPad or Android phone while I am on the move and have them on my Windows laptop when I get to my office. Oh, and its free for the package that most people will need.
The latest and final $3,000 PokerNews-exclusive rake race is underway at Redbet. Have you started to grind on there yet? If not, why not? There's $3,000 up for grabs!
Hootsuite
Another free program that I would happily pay for if and when they asked me to. Hootsuite allows you to control up to five social media accounts from one screen. I have my personal Twitter and Facebook account, along with the UK PokerNews accounts set up and can read tweets and statuses and send them from one screen.
Being free aside, one of the best features is the fact you can schedule tweets and updates and it sends them for you. This is perfect if you want to reach an audience at a specific time – poker players get up late remember – or if you want something to be sent out over the weekend while you're drinking your own bodyweight in bourbon.
GIMP 2
Articles are nothing without a decent image to accompany them so having a tool that can manipulate photos is vital. GIMP 2 is freeware and an extremely powerful tool that I imagine is only rivalled by some of the expensive editing suites.
iA Writer
If you want a simple word processor for the iPad then this is right up your street. iA Writer costs next to nothing in the grand scheme of things and gives you a great word processors for the times you are away from your main machine. Formatting is limited but that is half of the appeal; fire it up, write your article and save it to the cloud or drop box. Simple.
LastPass
Most people have a million and one passwords that they need to remember thanks to more and more sites needing logins. LastPass is free for most users and it stores all of your password sfor you and can even log you into sites without you having to type in your information.
All you need is one master password and LastPass takes care of the rest; it even creates new, difficult passwords for you if you want it to.
One word of warning, the iPad browser is rubbish so I only use it for remember some of my more difficult passwords when I am on the move.
Get all the latest PokerNews updates on your social media outlets. Follow us on Twitter and like us on Facebook now!