Streamlined Gala Coral Still Burdened With Heavy Debts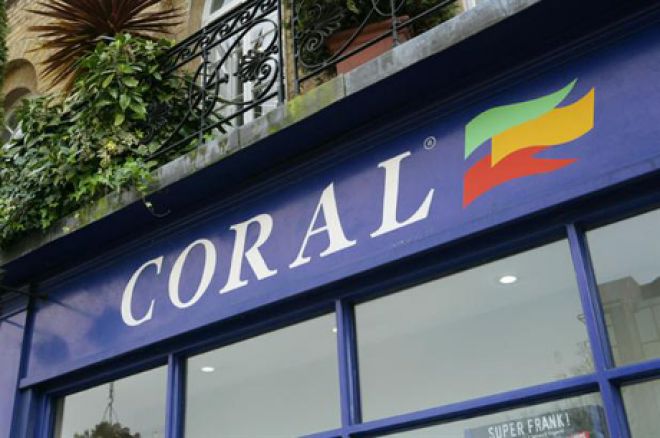 Gala Coral Group has released its financial figures for the year ending September 28, 2013 and they make interesting reading. On one hand, things look rosy for the group as turnover increased by 6% compared to 2012, but the huge debt burden continues to be a pressing concern for the board members and shareholders, as does the massive loss of £218.7 million during financial year.
According to the publically available information on the Gala Coral corporate site, highlights of the financial year ending September 28, 2013 include:
An increase of turnover by 6%.
Gross profit of £20.5 million (3% more than last year) reflecting growth in all continuing businesses except Gala Retail.
Coral Retail gross profit was £8.7 million, or 2% ahead of last year.
Eurobet Retail gross profit was £2.0 million, or 15% ahead of last year.
Gala Retail gross profit declined 7% due to lower admissions.
Online divisions profits soared by 38% to £25.8 million with a huge growth of 186% on Galacasino.com.
The sale of 19 UK Casinos to the Rank Group Plc for £179.0 million.
On the surface, the figures shown in the highlights look impressive, but dig a little deeper and it becomes apparent that the huge debts the group has are strangling the company. Gross profit, shown in the financial statement as "Profit before interest and tax" stands at £27.6 million, donw from £116.0 million last year but once interest and other financial are taken into account, Gala Coral lost £218.7 million in the last financial year.
The bulk of these losses stem from the huge interest payments Gala Coral has to make on its gargantuan debts. The group paid some £235.2 million in interest and similar charges during the past financial year and total net debt stands at £2,139.9 million (down from £2,241.2 million); £1,050.4 million of this debt is ring fenced from the Group (£337.7 million of it is due to be paid in less than one year).
The Group Chief Executive of Gala Coral Group, Carl Leaver, commented: "In light of the difficult trading conditions, especially in Q4, the Group posted a satisfactory performance in the year, with gross profit ahead in all our businesses with the exception of Gala Retail. Performance in the year to Q3 was resilient, but a prolonged period of abnormally hot weather in Q4 resulted in reduced footfall in the UK Retail businesses. This, combined with poor sports results (primarily football), resulted in a material adverse impact on Q4 EBITDA. These trends are consistent with those highlighted by our competitors. However, trends in the new financial year have been more positive with results and customer volumes returning to more normal levels, and encouraging growth in our online businesses"
Get all the latest PokerNews updates on your social media outlets. Follow us on Twitter and like us on Facebook now!