Warwick University's Joe Soloman Talks about the GUKPT Grand Final and More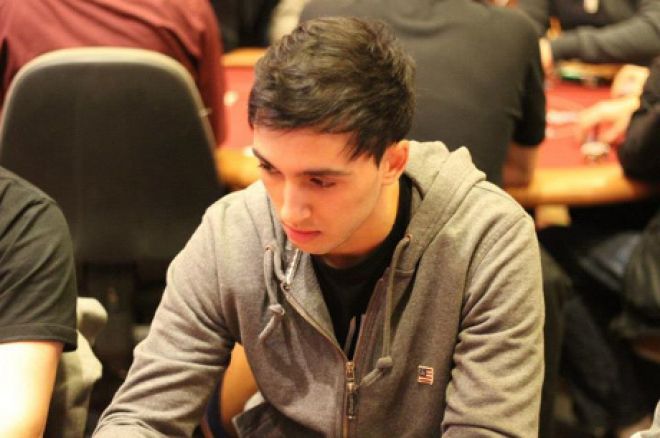 The GUKPT Grand Final is only a few days away and among those who will be exchanging £2,125 for the chance to win some of the £400,000 guaranteed prize pool are two university students. Last week, Callum Stewart sat down with Cardiff Met student Ben Foxwall who won his GUKPT Grand Final seat when took down the 2013 UK Student Poker Championships and this week he spoke to Joe Soloman of Warwick University about his plans for what will be the biggest poker tournament of his career so far.
Joe Soloman (Warwick University) MSc in Behavioural Economics
You qualified for the GUKPT Grand Final online. Can you tell us a bit of how you got started in poker?
I was introduced to poker when I was at college. I started out playing weekly £5 home games with friends and quickly got hooked. While a lot of my friends gradually lost interest in the game, I was starting to watch WSOP coverage on TV and was becoming increasingly fascinated by it. Although I was already interested in poker, it wasn't until I came to Warwick University that I started to take the game more seriously. I joined the poker society and one thing I realised was how many people played online. I quickly followed suit, set up an account, started off grinding freerolls and eventually ran up a bankroll of a few hundred dollars before switching over to cash games.
Warwick has a somewhat famous poker society, are you a regular member and can you tell us what a typical week is like?
I actually studied at Warwick on two separate occasions: once for my undergraduate and then more recently for my Masters. I would say that I was more of a regular as an undergrad. During my Masters this year, I probably spent too much time reading books and not enough time playing poker! That said, I did manage to make some appearances at the society this year too and the general format of the society seems to have stayed much the same.
The society typically meets once a week for a tournament (buy-ins ranging from around £5 to £15) and cash games (stakes typically ranging from £0.05/£0.10 to £0.25/£0.50). Outside of the weekly meets, there is usually a fair amount of strategy discussion online with members posting up their hand histories etc. There are also a couple of nearby casinos, so during the week you'll tend to see a few Warwick faces grinding the local comps and cash games.
Have you had any coaching from some of the European Poker Tour regulars then?
Well not exactly, but studying at Warwick did mean that I was exposed to a number of talented poker players who no doubt helped me improve my game. Playing the weekly tournaments with a range of good players, many of whom have gone on to play professionally, coupled with reading the Warwick discussion forums which had likes of Alex "Kanu7" Millar posting regularly definitely helped instil some fundamental poker concepts into me early on.
Do you play more live poker or are you predominately an online player? Do you have any big scores?
I guess I used to be more of an online player but more recently I've been playing live too. I tend to play cash games more often than tournaments so not much in the way of big results. I've had a couple of scores of around $1,000 though.
Will this be your biggest event then?
Yep!
How did you get on at the UK Student Poker Championships earlier this year?
I went pretty deep but unfortunately ended up finishing in 20th, after running up a top five stack on Day 1.
What do you like to do when you're not busy studying or playing poker?
Football is my main interest away from poker for sure. I play quite a bit of 5-aside and as an Arsenal fan I'm also enjoying the rare pleasure of watching football this season too.
Have you got a game plan for the Grand Final?
Run good and win flips!
There will be plenty of great players in the GUKPT Grand Final, who would be the worst player to have on your left on Day 1?
Phil Ivey? Not sure if he's planning on coming down though!
First prize last year was over £100,000, which is bit more than UKSPC paid out!
Yeah, just a bit! Wouldn't be the worst payday!
The £400,000 guaranteed GUKPT Grand Final kicks off on Thursday 21 November and should see some of the region's best poker players descend on London. UK & Ireland PokerNews will be bringing you daily recaps of the £2,125 main event so make sure you keep your browsers locked to us for the next few days!
Get all the latest PokerNews updates on your social media outlets. Follow us on Twitter and like us on Facebook now!