PokerStars Partners with Jumio to Provide Real-Time Customer ID Verification

Chad Holloway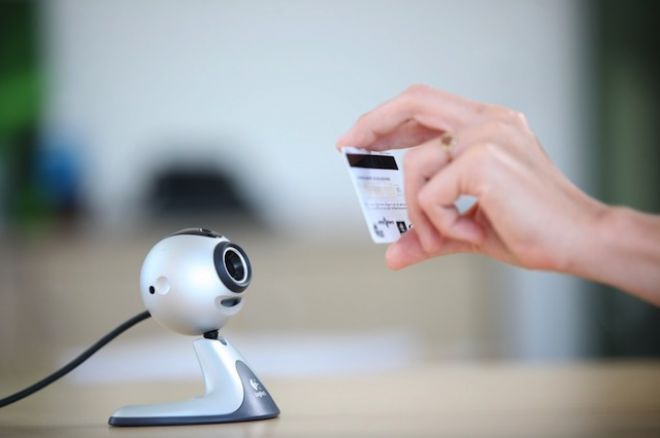 PokerStars is committed to providing a safe and secure place for its customers to play online poker, and one way to do that is by verifying a customer's identity and age. To this end, PokerStars has struck an integration deal with Jumio — a fast-growing technology company that specializes in online and mobile ID validation products — to provide assistance with real-time customer ID verification.
"Jumio offers a new and unique approach in the identity verification market and we are pleased and excited to be working closely with them to help develop and deliver an innovative and exciting customer verification solution," said PokerStars' Senior Verifications Manager Richard Bregazzi. "PokerStars' commitment to safety and security is second to none. This innovative new feature will allow us to provide better and faster service to our customers, while maintaining very high security standards."
Have you secured your place in our exclusive 2014 PCA Main Event freeroll yet?
The Jumio Netverify software will enable PokerStars customers to quickly and easily verify their identity by uploading their ID documents or presenting them to their computer webcam. The Netverify software, which is now operational in Italy with a worldwide rollout to come in future months, will scan, authenticate and extract data from customer credentials such as passports, driving licences and ID cards, while also ensuring that the data is stored securely and in accordance with PCI and relevant regulatory requirements.
"When an industry leader such as PokerStars selects Jumio to assist with its customer verification processes, it's a great endorsement of Jumio's new approach to the market," said Bjorn Evers, Director at Jumio. "Our ID credentials validation service not only provides a great customer experience and helps identify underage players and cyber-criminals, but it also helps PokerStars manage the cost and the logistics required to manually verify customer identity documents."
For more on how Jumio Netverify works, check out the following video:
*Lead photo courtesy of Jumio.com.
Get all the latest PokerNews updates on your social media outlets. Follow us on Twitter and like us on Facebook now!