Major iPoker Network Shake-up Begins; High Stakes Heads-Up Games to be Removed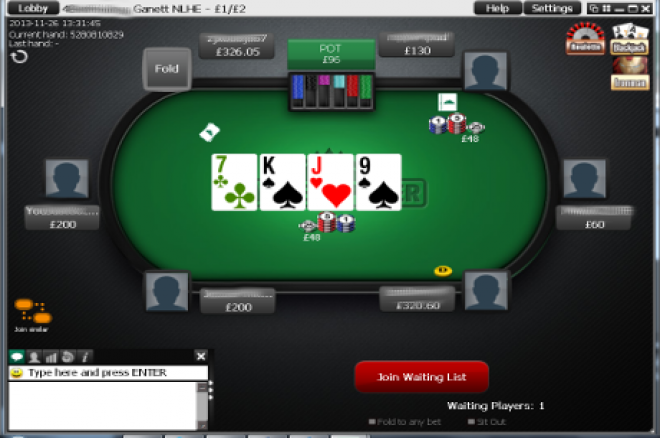 Players on the iPoker Network will notice plenty of changes in the coming months as a radical shake-up starts to take effect. Among the many planned changes are removal of the USD currency, abolishment of the high stakes tables and the consolidation of game types.
Our friends at PokerStrategy, who are now owned by Playtech who in turn own the iPoker Network, revealed the changes last week and the first of those sweeping changes started to come into effect on Monday. Sit & Go tournaments and multi-table tournaments with the USD currency have started to be converted to EUR, with the lower profile tournaments already being changed. All tournaments will have had their currency converted by January 1, 2014.
The USD cash games are also on their way out with Hold'em and Omaha games with stakes of 0.01/0.02 to 0.50/1 being converted to EUR on January 6, 2014 and all remaining cash games changing to EUR one week later on January 13, 2014. This means that as of January 13, 2014 the iPoker Network's main currency will be EUR, although some GBP tables still available for the time being.
More sweeping changes take place before the New Year comes in, with some of the most "unpopular" stakes starting to disappear from the lobby as early as next Monday. From December 2, all full ring fixed-limit Hold'em tables will cease to exist with full ring Omaha with stakes of 3/6 also facing the chop.
In a move that mirrors partypoker, the iPoker Network is removing all No Limit Hold'em Heads-Up tables that have stakes of 10/20 or higher. 10/20 and 25/50 will be removed on December 2, with 50/100, 100/200 and 200/400 vanishing a week later on December 9. After December 9, the largest No Limit Hold'em stakes for heads-up will be 5/10, for six-max 50/100 and for full ring 25/50.
Other major changes include standardising the timebank feature so all No Limit Hold'em players get 20 seconds in which to act, Pot Limit Omaha players 25 seconds and Speed Hold'em players 20 seconds. Also, all 10-handed Sit & Go tournaments are to change to nine-handed with some multi-table SNG – those with 18 or more players – being removed from the lobby altogether.
According to a post in a related thread on the Two Plus Two forums, the reason for axing the high stakes games is:
[sic]"It is not only about how often such games are played. The goal was also to have a clear aim to protect our winning-orientated-interests, so that less skilled players lose their money less quicker on these high stakes and r able to generate more rake for us with their bankrolls at the lower limits during they also lose their money to highskilled-regulars."
What are your thoughts on the changes? Do you play any of the stakes that are being removed? Where will you play now if so? Let us know by leaving a comment in the comments box.
Get all the latest PokerNews updates on your social media outlets. Follow us on Twitter and like us on Facebook now!