MagicHoldem Partners with Everest Poker and Poker770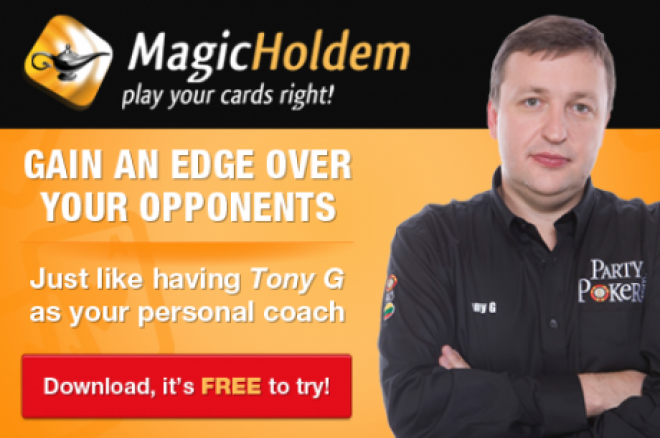 MagicHoldem, a leading developer of online poker-related instructional tools and services, has entered into new agreements with two of the iPoker Network's premier skins, Everest Poker and Poker770.
Under the terms of the new agreements, MagicHoldem will provide Everest Poker and Poker770 with fully licensed versions of its Texas Hold'em Calculator, Video Poker School in addition to its direct real-time marketing back-office tool.
Everest's Europe Regional Director Des Duffy said of the new partnership: "It's important we educate recreational players on the basics of hand management so they have a positive early experience with online poker. MagicHoldem products are definitely a big step in the right direction with that aim in mind."
MagicHoldem is the market leader in educational poker software thanks to its easy-to-use yet powerful online Odds Calculator and Bankroll Management tool, two aspects of poker that recreational players often struggle with.
Speaking of the 14-lesson Video Poker School that Everest Poker and Poker770 customers can now enjoy, MagicHoldem's Vice President for Business Development Roy Samuelov said: "The more you understand about the game, the more you'll enjoy it, the longer you'll last. When you examine the numbers, you see players using our tools play for longer and return more frequently, resulting in higher player life-time value."
MagicHoldem, founded in 2010 by a group of software and business professionals, is also one of PokerNews' strategic partners and is available to download via our links. Tony G, PokerNews owner and talented poker pro, is a fan of MagicHoldem and says of it: "If you're not learning at poker then you're losing. The MagicHoldem Poker Coach is the perfect companion poker tool for beginners and casual players."
Be sure to check out our full review of the MagicHoldem software at our dedicated MagicHoldem page.
Get all the latest PokerNews updates on your social media outlets. Follow us on Twitter and like us on Facebook now!