Ladbrokes Roll Out New Gaming Machines, Rank Blames a Heat Wave and New Social Gaming Guidelines Launched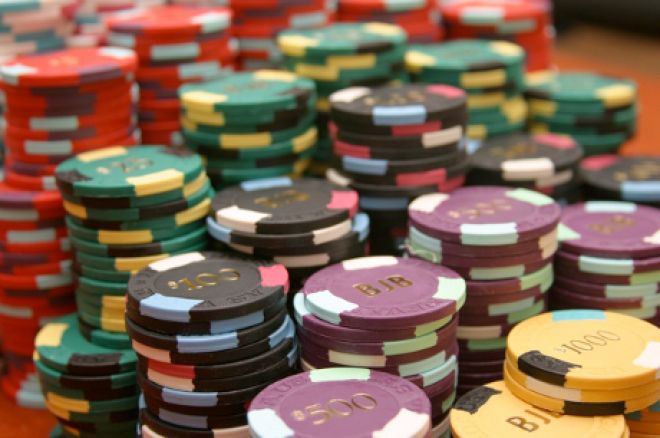 British bookmaker Ladbrokes is in the process of rolling out 9,000 new "Clarity" gaming machines into its betting shops ahead of the 2014 World Cup.
The new machines are supplied by SG Gaming, a long-term partner of Ladbrokes, and are part of the terms of a new contract signed by SG Gaming and Ladbrokes that sees SG Gaming supply gaming machines to Ladbrokes until 2019.
The "Clarity" machines are state-of-the art and operate on Playtech's Videobet platform, further strengthening Ladbrokes' online partnership with Playtech.
"The partnership between Ladbrokes and SG Gaming has delivered the best games and the best experience to customers, enabling us to grow machine revenues over the last three years," said Nick Rust the Ladbrokes UK & Ireland Director, "This new agreement marks the next phase of our partnership and will ensure Ladbrokes stays at the forefront of the competitive gaming machine marketplace.
"Machine performance continues to be crucial to our overall strategy, and out partnership with SG Gaming has been very successful. This new agreement marks the next phase of our partnership to help ensure Ladbrokes stays at the forefront of the gaming machine marketplace."
Rank Blames Heat Wave For Poor Figures
Rank, owners of Grosvenor Casinos and Mecca bingo, has blamed the summer heat wave for lower than expected financial figures.
Revenues were down by 7% for the 15 weeks to October 13 and the hot July weather resulted in customers visits to decline across all of Rank's venues, which ultimately produced lower casino win margins and reduced performance of Mecca bingo venues and its digital arm.
"As a result of the disappointing start to the year, management is taking both revenue improvement and cost reduction actions to mitigate the impact of the revenue decline, particularly in the Mecca brand. The impact of these actions is expected to commence in the second half of the financial year. Accordingly the board anticipates operating profit for the full year to be marginally below market expectation."
Guidelines for Social gaming Launched
The International Social Games Association (ISGA) has launched guidelines and principles for the social gaming industry and has commissioned new research into the use, impact and evolution of social games.
The ISGA's new principles cover five main areas to ensure games and their providers:
Adhere to necessary laws and regulations
Are transparent in their functionality
Treat purchases and payments responsibly
Manage player privacy appropriately
use appropriate advertising models
The CEO of the ISGA, Luc Delany, said: "The social games industry is thriving and fast growing – over 750 million people play social games worldwide, and social games companies are driving economic growth. The launch of our best practice principles reflects our industry's need to ensure games are developed and operated in a responsible way at a time when the way people play and pay for games is changing."
Dr. Rohan Millar will lead the research into social gaming for Harvest Strategy. He said of social gaming, "Social games have quickly reached hundreds of millions of people around the world. Their rapid rise has drawn attention and questions from regulators, parents and players alike – we look forward to exploring these questions and answers to them in the coming months."
Dr. Millar's findings are expected to be reported in the first quarter of 2014.
For more casino and gambling related news, keep your browsers locked to UK & Ireland PokerNews.
Get all the latest PokerNews updates on your social media outlets. Follow us on Twitter and like us on Facebook now!