Bwin.party Sees Revenue Drop Across All Products in Q3 2013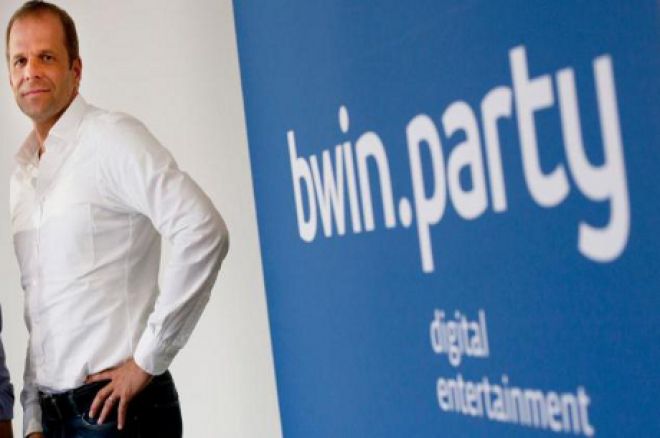 Online gaming giant bwin.party released its 2013 Third Quarter key performance indicators (2013 Q3 KPI) to the stock market on Wednesday and they show reduced revenue across its range of online gaming products.
Total revenue for the group was down 21% to €145.7m when compared to Q3 2012 (€184.4m), although this is in-line with previously reports. Bwin.party executives put this significant drop in revenue down to the shift from "volume to value" and ISPT blocking in Greece.
Consolidated Key Performance Indicators (Excluding Other Revenues)
| Three months to 30 September | 2013 | % change vs Q3 2012 | 2012 |
| --- | --- | --- | --- |
| Active player days (m) | 13.2 | (22%) | 16.9 |
| Daily average players (000) | 143.5 | (22%) | 183.7 |
| Yield per active player day (€) | 10.5 | 1% | 10.4 |
| Yield per unique active player in the quarter (€) | 125.9 | 10% | 114.9 |
| Real money sign-ups (000) | 179.3 | (37%) | 282.7 |
| Unique active players during the period (000) | 1,099.7 | (28%) | 1,529.3 |
| Average net daily revenue (€000) | 1,505.5 | (21%) | 1,909.8 |
| Net revenue (€m) | 138.5 | (21%) | 175.7 |
Figures in brackets are losses
According to the publically available figures, sports betting revenues fell by 10%, again the ISP blocking in Greece was cited as the main reason, although a "poor run of sporting results in the European football leagues in September" is also said to have had a major impact on revenue performance.
Casino revenues fell 23%, bingo was down 18% while poker plummeted by 37%.
The report was not all doom and gloom; there have been signs that some areas are starting to improve after bwin.party's new strategy.
Poker has started to show "encouraging growth" since the new product launch into dotcom markets in September, while average daily net revenue is up 18% vs Q3 2013. Also, bwin.party received a transactional waiver in New Jersey and are on—track to launch poker and casino as soon as the state clears them to do so. Finally, the group says it will exceed the target of saving €70m for the full year 2013.
Norbert Teufelberger, bwin.party CEO, said of the announcement:
"As we expected, our underlying Q3 performance appears to have represented the floor in what has been a transitional year for the Group. Performance in the period was impacted by our shift from 'volume to value', continued declines in poker ahead of our dotcom relaunch, ISP blocking in Greece and a softer than expected sports margin in September.
"Whilst year-on-year comparisons for the current trading period are also impacted by the factors outlined above, average daily revenue for the six weeks to 11 November is up 18% versus the average for the previous quarter. All verticals have grown despite the continued impact of ISP blocking in Greece, although performance in sports was weaker than anticipated due to a softer than expected sports margin during the first three weeks of October.
"We have made excellent progress in respect of reducing our cost base. We now expect to exceed the €70m target for 2013 that was communicated at the beginning of the year and this will help us to mitigate some of the impact from Greek ISP blocking which began during August.
"In the US, we received our transactional waiver from the Division of Gaming Enforcement in New Jersey on 8 November and are on-track to launch poker and casino as soon as we are cleared to do so."
Bwin.party's share price increased from 124.00 to a high of 131.30 on the back of the announcement, although it has since fallen to 128.40 (1.23%) at the time of writing.
Lead image courtesy of Jackpot.co.uk
Get all the latest PokerNews updates on your social media outlets. Follow us on Twitter and like us on Facebook now!