Win Cash Prizes For Winning With Seven-Deuce in the PokerStars 7-2 Boom Promotion

Matthew Pitt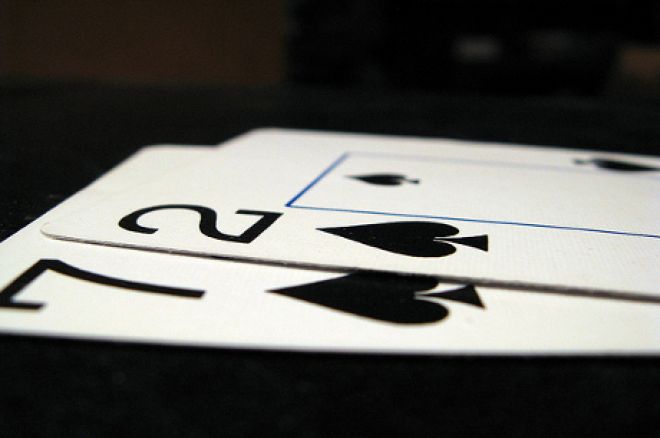 The worst starting hand in Texas Hold'em is the lowly seven-deuce (7-2), but thanks to an exciting new promotion at PokerStars, playing this weak hand could reap you some cash rewards.
Running until October 7, the 7-2 Boom! Promotion rewards PokerStars players for doing the improbable and winning a hand with the worst hand in Texas Hold'em. Play any real money Hold'em ring game, including the lightning fast Zoom, win a hand with 7-2 suited and then share it using PokerStars' Boom! Player. Do this and see the cash come flowing into your PokerStars account.
The big blind at the table you are on when you won the hand determines your cash prize. To calculate how much cash you can expect to win, simply multiply the big blind by the number of opponents at your table. For example, you are playing $1/$2 at a nine-handed table, win and Boom with your 7-2 hand. Your cash reward would be $2 (big blind) multiplied by 8 (number of opponents) for a $16 cash prize.
What makes this promotion even more amazing is the fact you can claim up to three cash prizes every day!
Before you start going crazy with 7-2 suited and winning plenty of cash, please familiarize yourself with the promotion's terms and conditions.
Only hands played in real money Texas Hold'em ring games are eligible (Zoom included).
To qualify for a prize, a minimum of three players need to be dealt into the hand. Hands dealt in heads-up games do not count towards the promotion.
Player's hole cards must include 7-2 in any order (7-2 or 2-7) and they must be suited (any suit).
Player must win a hand with 7-2 suited in order to qualify for a prize. The hand can be won either at showdown or when everyone else folds during the hand.
A player must upload the winning hand using the Boom! Hand Replayer immediately after they won to qualify for a prize. Please note that BOOM! Hand Replayer is not available on mobile and tablet devices.
Only winning hands that are won and shared on the BOOM! Hand Replayer between 00:00 ET on October 1 and 23:59 ET on October 7 qualify for a prize.
The cash prize won is the amount of the big blind times the number of opponents at the table, up to a maximum of $20 per hand.
A player can claim up to three prizes per day (between 00:00 ET-23:59 ET, server time) up to a maximum of $60. If a player wins more than three prizes during the same day the highest prize amounts will be credited.
All cash prizes will be automatically credited to winning players' accounts within 48 hours.
If you do not have a PokerStars account and want to get in on the action, you can download PokerStars via PokerNews. Enter the marketing code "UKPOKERNEWS" when creating your free account and use the bonus code "STARS600" when making your first deposit to be eligible for a 100% match up to $600 first deposit bonus and to be entitled to compete in all future promotions that PokerStars and PokerNews hold together.
One such PokerNews-exclusive promotion is the $20,000 freeroll that takes place in November, which qualifying is now open. Read more about that here.
Get all the latest PokerNews updates on your social media outlets. Follow us on Twitter and like us on Facebook now!