Gambling Addict Likens Fixed-Odds Betting Terminals To Crack Cocaine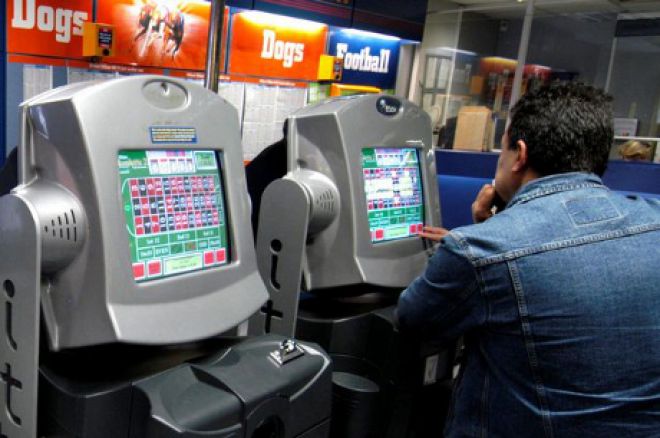 Earlier this week, BBC One East Midlands broadcasted a documentary-style programme called Inside Out that told the story of Roger Radler, a gambling addict from High Wycombe. Radler lost his job and wife and is now burdened with substantial debts after becoming addicted Fixed Odds Betting Terminals, or FOBTs as they name is abbreviated to.
"It's the crack cocaine of the gambling industry," claimed Radler, "You can get your high every 15 seconds and you are losing huge sums of money. At my worst, I probably lost a month's salary in a couple of hours and that's horrendous."
Radler stated he does not want sympathy or the empathy of the British public, but instead wants the problem gambling, especially that linked to FOBTs, to be given more exposure and for tighter and stricter laws surrounding the machines.
One man who shares the same feelings towards FOBTs is Derby-based millionaire Derek Webb, who ironically made his fortune gambling and by inventing the popular casino table game Three Card Poker.
Speaking the BBC, Webb revealed he is funding a campaign to ban FOBTs in the United Kingdom.
"On table roulette, everyone has their own set of chips, makes their own bets on the live table and it takes a minute or two to get the resolution. A player on an FOBT machine can bet up to £100 every 20 seconds so that is a totally different experience to live casino tables."
Figures from the UK Gambling Commission show there are 33,284 such FOBTs across the UK, which make an average weekly profit of £825 each. In 2012, FOBTs made combined profits of £1.4 billion.
FOBTs first appeared in the UK in 1999 and despite high stakes casino-style betting being banned from the British high streets, early FOBTs connected to remote servers so the act of gambling was not legally taking place on the premises where the machine was based.
After the 2005 Gambling Act came into force, FOBTs came under the same regulatory rules and regulations as fruit machines, meaning the remote servers could no longer be used, bets limited to £100 and each betting shop could house no more than four machines.
The Association of British Bookmakers claims there is no direct evidence that FOBTs cause problem gambling, claiming instead that gambling addiction is down to the individual and not the product they are using to gamble. A spokesperson for the Association of British Bookmakers claimed that any reduction in stakes and prizes would have little to no impact on problem gamblers, but could put 40,000 jobs and 8,000 betting shops at risk.
If you feel like you have a gambling problem there is help at hand. Organisations such as GamCare and Gamblers Anonymous are available to offer help and advice seven days a week.
Lead image courtesy of the Manchester Evening News.
Get all the latest PokerNews updates on your social media outlets. Follow us on Twitter and like us on Facebook now!