Full Tilt Casino Draws Closer With the Appointment of a Former Betfair Director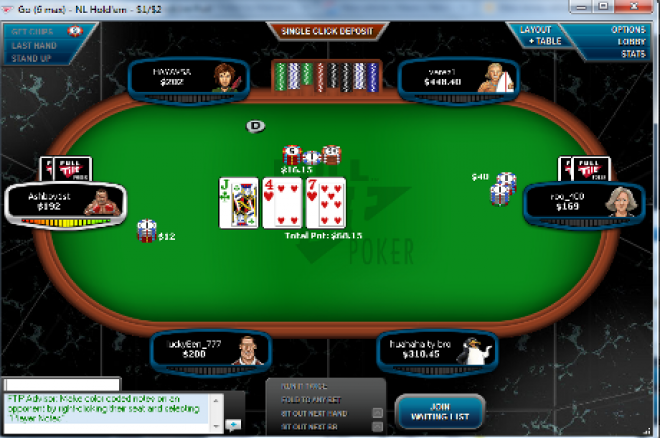 It appears that Full Tilt Poker is gearing up to launch its online casino products if the appointment of a former Betfair & Betfair Sportsbook executive as Director of Casino at The Rational Group is anything to go by.
Rumours have been circulating around the poker community for several months that Full Tilt Poker is to expand beyond poker and offer online casino gaming. Our friends at Online Poker Report confirmed the rumours as truths after receiving a statement from The Rational Group – the parent company of PokerStars and Full Tilt Poker.
The statement read:
The Rational Group intends to expand our product offering to include casino style games on Full Tilt Poker. While adding new games, we remain committed to building our leadership in poker with PokerStars and Full Tilt Poker and continuing to deliver the highest quality poker experience to players.

These new games on Full Tilt will provide more gaming options with the same high quality player experience, integrity, security, safety and support that players have come to expect from our brands. PokerStars will continue to offer a Poker-only experience.
In August, The Rational Group appointed former Betfair director Sam Hobcraft as the new Director of Casino. According to his LinkedIn page, Hobcraft started his career as General Manager at Ladbrokes eGaming in 2002 before moving to Betfair in October 2005. While at Betfair, Hobcraft worked as the Head of Casino for almost four years between November 2005-August 2009, then as Product Director from September 2009-January 2012. Hobcraft's final role at Betfair was that of Director of Gaming, a position he held for 1 year 7 months.
Hobcraft has chosen to leave the job description of his latest role, Director of Casino at The Rational Group, empty.
It is still unknown what name the new Full Tilt Poker casino games will be branded under, but suggestions of Full Tilt Gaming may wide of the mark as the www.fulltiltgaming.co.uk and .com along with www.fulltiltcasino.com domains are already registered to an address in Singapore. Of course, to a company with the financial might of The Rational Group, the fact those domains are probably protected by trademark laws, and with a clampdown on pre-registering domain names then trying to extort money from companies I full effect, should The Rational Group want to rebrand Full Tilt Poker as Full Tilt Gaming it should not take long for them to gain control of those domains.
Get all the latest PokerNews updates on your social media outlets. Follow us on Twitter and like us on Facebook now! Or if Sports Betting or Daily Fantasy Sports is your thing than please visit BookieSmash - The UKs #1 betting tips and online betting sites resource or FantasyWired - DFS at its finest.