World Poker Tour Announces Alpha8 Stops in London and Johannesburg

Donnie Peters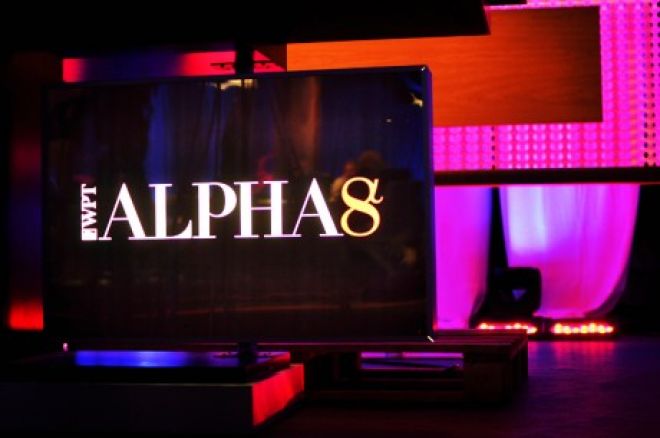 On Thursday, the World Poker Tour announced two more stops on the Alpha8 tour, the company's newly-launched super high-roller series. The two new stops that have been announced are London, England and Johannesburg, South Africa.
The event in London is planned to be a massive £100,000 buy-in affair beginning on October 28, 2013. This event will be held in Mayfair's beautiful Palm Beach Casino. The Johannesburg stop will feature a $100,000 buy-in event and is slated for February 14, 2014 at the Emperors Palace Hotel & Casino Resort. Both events are scheduled for two days, feature a re-entry format, and will be filmed for broadcast on Fox Sports 1.
The Alpha8 London event will mark the second super high-roller event to be held in the month of October. The European Poker Tour London will host a £50,000 Super High Roller starting on October 4.
"We are very excited to name London as the second stop for our new Alpha8 series," stated WPT President Adam Pliska in the press release. "With its long-standing reputation as one of the world's premier cities and financial capitals, London offers all of the amenities any high-stakes poker player could possibly desire. Its combination of culture, fine dining, nightlife, and enthusiasm for high-stakes poker make it the perfect venue for a unique event such as Alpha8."
There are also hopes to attract high-stakes cash game action while the event is in London. "Hosting WPT Alpha8 suits the exclusivity of both the tour and the Palm Beach Casino," said Tony Pearce, Managing Director of London Genting Casinos UK Ltd. "We are extremely excited with the expected high-stakes cash games surrounding the event, which will be bigger than anything seen before in London and which will recreate the famous big game held in Macau."
In Macau, the fabled no-limit hold'em high-stakes cash games, have been said to run as high as HK$30,000/$60,000 (USD $3,850/$7,700), although not much public information has been available. These games have always been of high interest to the poker community, and a reconstruction of the games in London would draw global attention from the poker world.
Pliska went on to comment on the Johannesburg stop. "South Africa is home to one of the most enthusiastic poker communities anywhere, and the gorgeous Emperors Palace Casino is truly a one-of-a-kind gaming destination," Pliska said. "The resort offers everything the discerning, high-stakes player wants, whether it's world-class poker or the chance to enjoy an unforgettable vacation in one of the world's most beautiful and exclusive destinations. Emperors Palace truly epitomizes what Alpha8 is all about."
Selection of the Emperors Palace for an Alpha8 event should come of no surprise. The WPT has previous ties to the venue having hosted two prior WPT events there with plans for a third in the beginning of November.
"Poker is one of the fastest growing games in South Africa and an event like WPT Alpha8 is going to be a huge draw for players from all across the country," said Peermont & Emperors Palace Chief Operating Officer for Gaming, Bob Yearham. "Combine that with the fact this event is taking place at the height of summer in South Africa, and this will truly be a must-attend event for players seeking an unforgettable poker experience."
More than poker will be had at the Johannesburg event, as all players will receive an invitation to a free, two-night safari of the beautiful South African wilderness.
The first WPT Alpha8 event was held at the end of August at the Seminole Hard Rock in Florida. The inaugural event was won by Steven Silverman for $891,660 and attracted a field of 21 entries.
Get all the latest PokerNews updates on your social media outlets. Follow us on Twitter and like us on Facebook now!