Why Rob Yong's Online Club Cash Games Idea is Great But Will Never Catch On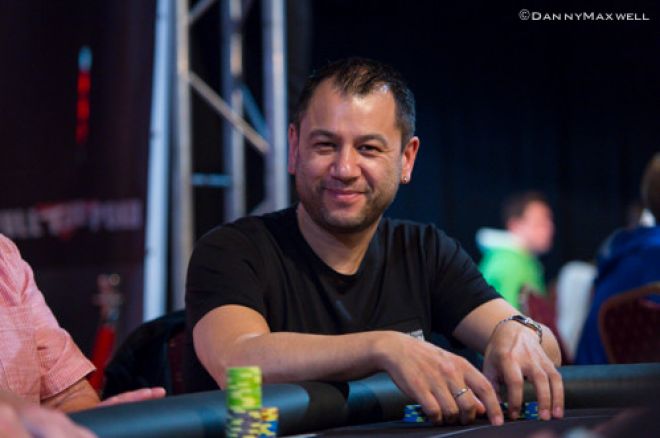 Last week, Dusk Till Dawn (DTD) supremo Rob Yong published a blog entitled "Phil Galfond. Poker Hero." In this blog, Yong introduces a new concept he is bringing to the DTD club that he calls "Online Club Cash Games." These online cash games take place while the players are at the DTD club, but where players are not allowed to use tracking software, HUDs, tables are eight-handed and those playing can only sit at two tables of No Limit Hold'em or Pot Limit Omaha.
Yong also talks about Phil Galfond's excellent personal blog post from January 2012 where Galfond gives his opinion on the state of the online poker world and how a few changes could make all the difference to online cash games. In fact, Yong bases the rest of his blog entry in a similar style to that of Galfond. You can read Yong's blog post in its entirety, here.
While I have to agree with the vast majority of the points that Yong makes, I cannot see most of them being implemented any time soon, if ever. Let's take a look at some of the points Yong makes.
Random Number Generators
The first point Yong makes is how he believes online poker sites should publicly display statistics from their Random Number Generators (RNGs) in order to stop recreational players thinking the software is unfair or rigged. This is a superb idea and there is no reason at all that sites should not do this. Doing so and proving their RNG is 100% legit would be something to boast about and would be something that would attract more players to the site in question.
Tracking Software and Heads-Up Displays (HUDs)
Yong also makes valid points about naming and shaming those who cheat and collude at the table, but his thoughts and views on tracking software, Heads Up Displays (HUDs), and table sizes just don't cut the mustard for me because they only consider the recreational player who, let's be fair here, probably doesn't know half of this software exists.
It would be almost impossible to enforce a ban on tracking software such as PokerTracker or Hold'em Manager, so there would be a core group of players who would continue to use them and break the sites' rules, which would put anyone not using a tracking software or a HUD at a massive disadvantage. Yong says that tracking software and HUDs allows the users to beat up on the recreational players and this results in them going broke faster. This may be true to some degree, but poker is a dog-eat-dog world and it is up to player to educate themselves about the tools available to them.
When I started playing online poker, I didn't know about any of the software you can legally use. Fast forward a few months in and I took it upon myself to learn everything about the online game, discovered PokerTracker and used it to my advantage. Maybe online poker sites could advertise the tracking software so at least everyone is aware of it, what it does and how it could help a player's game?
Yong asks "Would we allow the equivalent of this software in our live card room?" and the answer to that is you already do. Players are always scribbling notes on pieces of paper or on their iPads, along with constantly checking results of opponents on the Global Poker Index and The Hendon Mob Database. There is even an iPad app out there that acts as a live HUD by processing the data you enter into it such as when a player folds, calls or raises. Short of banning all electronic devices at the live tables you cannot stop players doing this.
Short-Handed versus Full Ring
Another point I do not agree with is Yong's thoughts that six-max games should be scrapped because the recreational players go bust quicker. Again, this is true to some degree but surely it is a case of supply and demand? The reason most online poker sites spread dozens more six-max games than full ring is because players vote with their feet and sit at the six-max games. If you are constantly being beaten up badly in six-max games and continue to play them then surely it is your own fault. I suck badly at heads-up cash games, guess what games I never play online?
Furthermore, how do you tell a professional $1/$2 No Limit Hold'em Six-Max grinder that he can no longer use his software and that he must only play two tables of full ring cash games when he has been playing 12 x 6-max tables for the past five years? You can't and sites won't. Recreational players are important to the overall online poker ecology but there has to be a happy medium, a balance found and not just blaming players who have educated themselves and taken their game to the next level when compared to rank amateurs.
Popular blogger "Lil" Dave Nicholson (title of Nicholson's blog is NSFW) wrote a response to Yong's blog on his own website and summed up a few points nicely. Nicholson breaks online poker down into four camps, The "Good" Regular players, The "Bad" Regular players, The Recreational players and The Poker sites. Nicholson says members from all four of these groups have a responsibility for the health of the online poker scene and you have to find a balance that works for all four groups, something that extremely difficult to do.
This is not to say I do not find Yong's Online Club Cash Games a fun and exciting idea, far from it. I am certain they are going to be very popular with the DTD clientele especially as the stakes are mainly going to be £0.25/£0.50, perfect for the recreational players who frequent DTD. Anything that gets the live poker generation to the virtual felt is great in my book. However, these live players making the transition to online poker need to know that the game may play to the same rules live as in online circles, but the online game is entirely different.
Should Yong and the rest of his excellent management team be applauded for going against the norm and once again trying something different? Of course, I am one of those clapping my hands from the sidelines. Will these games spread around the world? I seriously doubt it. Are the DTD's exclusive cash game tables going to change the way online poker sites operate? Not in the slightest, unfortunately.
The views expressed in this article do not necessarily reflect those of PokerNews or its associated companies.
Get all the latest PokerNews updates on your social media outlets. Follow us on Twitter and like us on Facebook now!