Sunday Majors: Martin Malone Wins The Sunday Brawl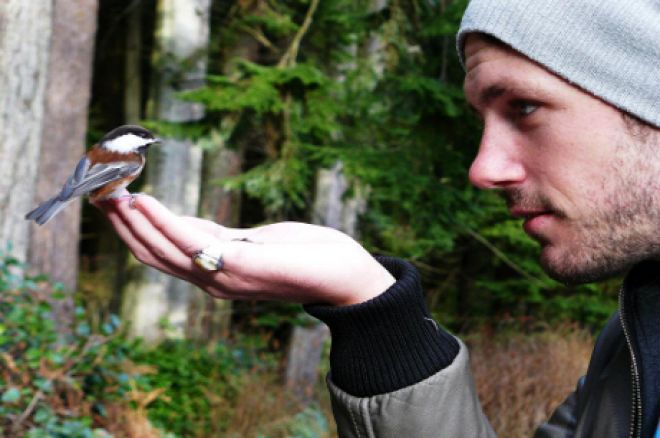 The British poker community was buzzing all weekend thanks to the antics of a certain Tom "hitthehole" Middleton, the latest European Poker Tour champion. That excitement and elation spread into the online poker world where plenty of Brits and Irishmen helped themselves to big scores in the various networks' Sunday Majors. Keep on reading to discover who won what this weekend!
Martin "FishMobRep" Malone of Southampton helped himself to the largest cash of his poker career when he chopped The Sunday Brawl heads-up for a bankroll-boosting $52,243.93. Malone, good friends with other British heroes Toby Lewis and Christopher Brammer, split the remaining prize pool with eventual runner-up, the online legend Steve "Illini213" Barshak.
Malone was kept company at the final table by fellow Brits "dante-sp" (4th) and James "skolsuper" Keys (9th).
The MiniFTOPS began this weekend and although not technically Sunday Majors, we have to mention them because there were plenty of big prizes one, many by our players. "Adsxvii" finished seventh in Event #1 for $5,089.11 while "FrAnKeeZ1" won Event #2, after a four-way chop, for $17,164.67. Also on FrAnKeez1's table were "EyeLoveFish" and Ireland's "Legend King". Congratulations, boys.
Keeping at Full Tilt Poker, the Big Ben tournament continues to be popular with 930 players turning out for it on Sunday. Among them were Alex "Alex00r" Ward and Chris "MoormanI" Moorman who finished fifth and ninth respectively for combined score in excess of $7,300.
The $250,000 Guarantee tournament saw its guarantee eclipsed when 1,707 entrants created a $341,400 prize pool. Of the Brits and Irish who entered, it was "salfshb" who claimed the largest slice of the prize money, walking away with a substantial $24,239.40 for his fourth place finish. A nice start to the week – or end depending which way you look at it – for anyone.
Moorman came close to another large score when he came 13/241 in the $635 buy-in Super Sized Sunday, while Sebastian "thereal_bandito" Saffari continued his amazing run at Full Tilt Poker with a runner-up finish in The T-Rex, a result that banked him $21,781.13.
Not content with only winning The Sunday Brawl, Malone also reached the final table of The Sunday Mulligan, too. Malone crashed out in seventh place, one ahead of Mathew "matfrankland" Frankland and two before the London-based American Kevin "kice32" Iacofano.
The 2013 edition of the World Championship Of Online Poker (WCOOP) kicked off this Sunday and it looks set to be bigger and better than ever before, at least if the opening couple of events are anything to go by.
Event #1, the $109 No Limit Hold'em WCOOP Kickoff saw 11,799 players create a $1,179,900 prize pool that was more than double the planned amount. Among those winning decent cash amounts were Brits "jkcfc" (12th for $4,955.58), "Ultraballs18" (5th for $47,196) and "1_conor_b_1" (4th for $58,995.00).
WCOOP events 2 and 3 are currently paused and will be completed later today. Be sure to check out our WCOOP round-ups for a British and Irish biased look at how the WCOOP is progressing.
With the WCOOP taking centre stage, some of the regular Sunday tournaments were rescheduled but the most popular managed to keep their place. One such tournament was the $109 rebuy that saw 1,278 players turn out for it. The aforementioned Mathew Frankland came 28th, while "haz106," (22nd), "Gazzerina," (17th) and "candy1984" (6th) also had deep runs, the latter winning over $17,000 for his final table appearance.
The Bigger $109 should be renamed The Massive $109 because 3,808 players bought into it this weekend. Ireland's "GaryT20" busted 15th and Eamonn "eamonn2009" Blake reached the final table before crashing in seventh place. The eventual champion, albeit after a six-handed chop, was the UK's "losttoriver" who took home $23,632.37 for his efforts.
Also at PokerStars, "20alex430" (17/1973) and "G4nNicuSs" (11/1973) went the deepest in The Bigger $162.
Like The Bigger $162, the Sunday 6-Max also commands a $162 buy-in. This week's tournament drew in a crowd of 1,069 players who smashed the guarantee by over $60,000. Once again, there were more deep runs by our players, "fiscardddd" (8th) and Scott "Aggro Santos" Margereson (2nd) going the deepest of any of our boys and girls.
888poker's flagship weekly tournament is the $120,000 Mega Deep, a $215 buy-in event that guaranteed at least $120,000 is won. Its final table this week had two Brits at it, "shergar06" falling in ninth place while Rick "WhosToClaim" Trigg managed to go a little further before busting in seventh place.
In the $60,000 Turbo Mega Deep, "Mr_LITHUANIA" went deeper than any other Brit or Irishman, finishing in fourth place for $4,031.44.
Congratulations to all those who helped themselves to big scores this weekend, here's to a shedload of monster scores to report on throughout the week and beyond.
Get all the latest PokerNews updates on your social media outlets. Follow us on Twitter and like us on Facebook now!