Mandavia and Others Affected By Alleged Laptop Scam in Barcelona; Koon in Deauville

Rich Ryan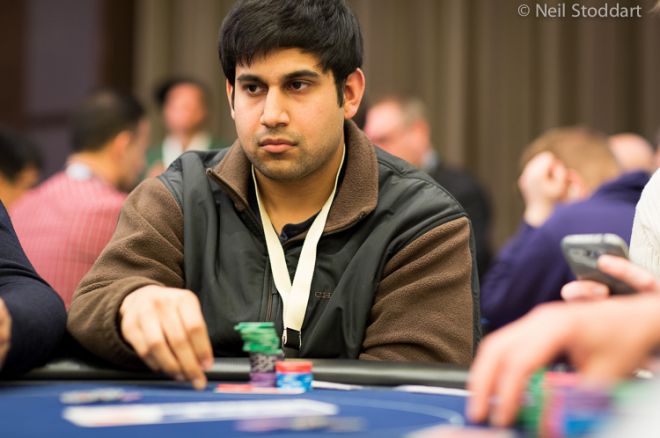 About two weeks ago, PokerNews learned of an alleged laptop scam at the Hotel Arts in Barcelona during the first stop of Season 10 of the European Poker Tour. It began when Finnish high-stakes pro Jens "Jeans" Kyllönen took to TwoPlusTwo to tell a wild story about his laptop disappearing then randomly reappearing in his hotel room, and fellow high-stakes player Ignat "0human0" Liviu having a similar encounter.
Since the news broke, Kyllönen has been in contact with Ritz-Carlton, the parent company of the Arts Hotel, and they sent the following message to the Finn:
"Dear Mr Kyllönen,

We have received your comments, thank you for sharing your concerns with us.

First of all, I would like to assure you that we have all been taking your incident very seriously from the first moment. I sincerely regret that you felt we were not responding adequately to the issue. There have been different parties involved at the highest level, and we are taking all the necessary measures to avoid any inconvenience and maintain the highest level of security within the hotel. We are extremely appreciative and respectful of your responsibilities and the stakes involved in your situation.

Protecting privacy, security and comfort for our guests is our highest mission, rest assured that our teams are dedicated to meeting strict standards in our day-to-day operations and will continue to do so. I am concerned that we have lost your confidence in our brand and truly hope that we will have the opportunity to regain it in the future.
No new information in Kyllönen's case has been released.
Other players have stepped forward with similar stories, including Ankush "pistons87" Mandavia. Mandavia states that his room at the Hotel Arts received numerous random calls and their cards wouldn't work sporadically. After the festival was over, Mandavia's friend "SPEKTAH" discovered that his laptop was no longer password protected and then he received a blue screen. He can't start windows on his laptop.
Chanracy Khun, not knowing about the alleged laptop scam, tweeted that he too was receiving a blue screen on his laptop. He also found the program Splashtop, which allows mobile devices to view and operate your laptop or desktop, installed.
Low-stakes player "yaf" says that he also had a strange run-in at the Arts Hotel. He claims that one day he called his room looking for his girlfriend, and the line was busy. Confused, he went up to his room only to find a hotel worker leaving his room. When asked why the person was in his room, the hotel worker said that he was changing a lightbulb. The worker didn't have an old bulb in his hand nor was there an old bulb in the trash. "Yaf" followed up with the hotel, and they said they would send him an email by Sept. 9 or 10 after investigating the issue. He has yet to receive an email.
In April, Jason Koon posted on TwoPlusTwo that his laptop was hacked at EPT Deauville. While staying at the PokerStars recommended hotel, Koon came back to find that the password on his laptop was erased. Afterwards he was challenged by "PookLook2" to $1,000 and $5,000 heads-up sit-n-gos on Full Tilt Poker. The Swedish account, which had a previous average buy-in of $15, won $48,000 from Koon.
PokerNews will be on the lookout for any more details.
Get all the latest PokerNews updates on your social media outlets. Follow us on Twitter and like us on Facebook now!