Win up to £250,000 Every Week For Free with the Sky Bet Super 6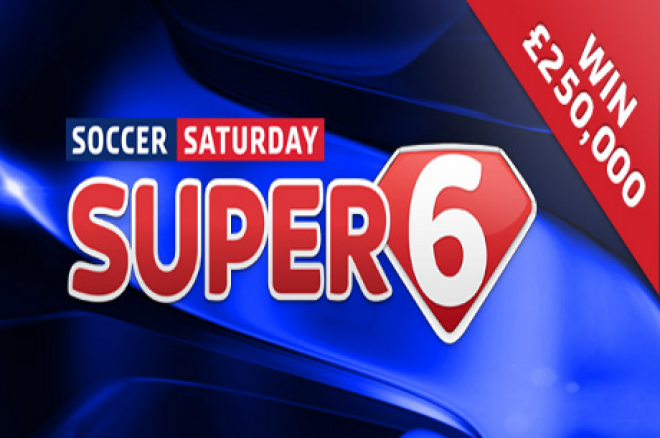 There has never been a better time to open a free Sky Bet account because Sky Bet is offering punters the chance of winning up to £250,000 every week in its fantastic and free Super 6 competition.
Let's face it, we all like to believe we are the best football pundit in the world. We watch the likes of Jeff Stelling their shows and think we could do their job standing on our heads. Well now is your chance, sort of.
Each week, Sky Bet selects six football matches from British domestic leagues (international matches may also be used) and you get to predict the scores. Should you manage to predict the scores in all six matches exactly, you could win the £250,000 jackpot! If nobody predicts all six exactly, the player with the most points wins the guaranteed prize of £5,000.
Points Make Prizes
Players now receive two points for correctly predicting the result of a game regardless of whether or not they predicted the correct score. For example, you select Liverpool to win 2-0, but they only win 1-0, you will receive two points. Had you correctly predicted the score, you would have received the maximum five points.
If two or more players are tied on the same total points, same amount of correct scores and same amount of correct results, a Golden Goal tiebreaker comes into play. When you are making your weekly selections, you are prompted to choose when you think the first goal will be scored. This is used in the event of a tie, so make sure you give it some consideration before entering any old number in there.
Take on Your Friends
In addition to being able to win vast sums of money for free, you can also claim bragging rights among your friends and family by creating your own league. Even if you enter a private league, your scores are still entered into the main league where the major prize money is.
Improvements over the old Super 6
Those of you who have participated in the Super 6 previously will notice a number of improvements to this amazing promotion. The jackpot has increased to a colossal £250,000 while the private leagues are a great new feature. PokerNews understands there are to be several enhanced jackpot weeks later in the season, so ensure you look out for those.
Last, but certainly not least by any stretch of the imagination, is the Super 6 site is now optimised for mobile phones and tablets to enhance your experience while you play.
All Sky Products Under One Roof
Do not forget that by opening a free Sky Bet account you gain access to the full array of Sky online gaming products. These include Sky's state-of-the-art casino, its Bingo client and the value-packed Sky Poker.
With the latter, you can claim a substantial 200% match up to £500 first deposit bonus. To get your hands on this bonus, download Sky Poker via PokerNews links and follow the simple instructions.
Get all the latest PokerNews updates on your social media outlets. Follow us on Twitter and like us on Facebook now!