Neil Johnson Announces Changes for Season 10 of the PokerStars European Poker Tour

Rich Ryan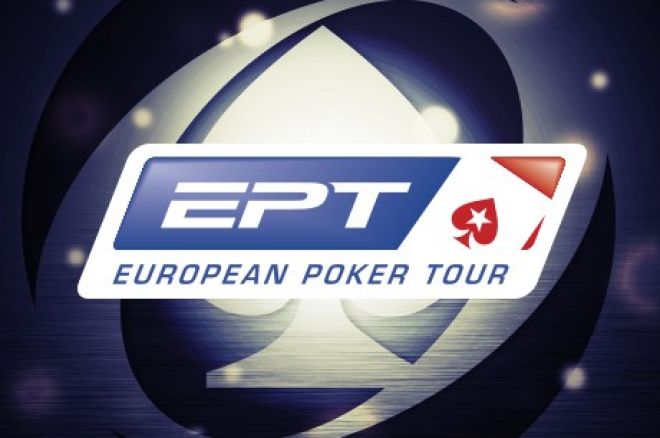 On Wednesday, PokerStars Live Events Specialist Neil Johnson announced changes for Season 10 of the European Poker Tour, which begins on Aug. 26 with EPT Barcelona, on TwoPlusTwo. Among the changes are extended late registration, high-roller scheduling, non-no-limit hold'em events, and payouts.
Late registration in high rollers, super high rollers, and main events will extend until the start of Day 2. Johnson writes, "If there was one consistent suggestion from our players it was extended late registration, especially for the Main Event. This should hopefully make everyone happier. This means players who buy in to the start of Day 2 will sit with a 30K stack at Level 9 (400/800/100)."
In all side events, including satellites, players will be able to register up until the start of Level 5.
During Season 9, every high-roller event was scheduled for two days, but many needed a third day added because of the large field sizes. In Season 10, high rollers will be three-day events and the first two days will play 10 levels. The 2014 PokerStars Caribbean Adventure High Roller will not be televised.
While Johnson says the EPT staff wont "go as crazy as we did in Monaco," he and his colleagues want to schedule more non-no-limit hold'em events. He hinted at possibly adding a draw game to each stop on the Italian Poker Tour, and possibly hosting a $1,000 Draw Championship at EPT Sanremo. "I don't know how all of it will play out," Johnson writes. "But I want to make sure everyone knows we want to do stuff like this so they know to give me their ideas. Any ideas anyone has to help make these types of tournaments more successful, please let me know!"
As for payouts, Johnson says that all events will pay out between 13% and 15% of the field. The minimum payouts for all events has been set at 1.7 times the buy-in after a 3% deduction for the prize pool. Pay jumps will come in odd numbers to create matching tables on bubbles. Johnson also addressed balancing on the bubble, writing, "We will pay one person less than full tables so all payouts will be made AFTER a table breaks, instead of before. If we're paying out nine tables (eight handed still) instead of paying 72 places as in EPT9, we will pay 71 places so all tables will balance and be playing the bubble equal handed. We think this is better both for players and organizers and almost all the players I discussed it with thought it was a great solution."
Johnson also teased a few changes to the EPT Awards, including more of an emphasis on the EPT Player of the Year award.
The only schedule currently available is EPT Barcelona, but according to Johnson the EPT London schedule is finalized and a "thread [is] going up tomorrow."
For more, here is the post, and be sure to stay tuned to PokerNews for any more news to follow.
Get all the latest PokerNews updates on your social media outlets. Follow us on Twitter and like us on Facebook now!