CVC Capital Partners Buys Controlling Stake in Skrill for £511 Million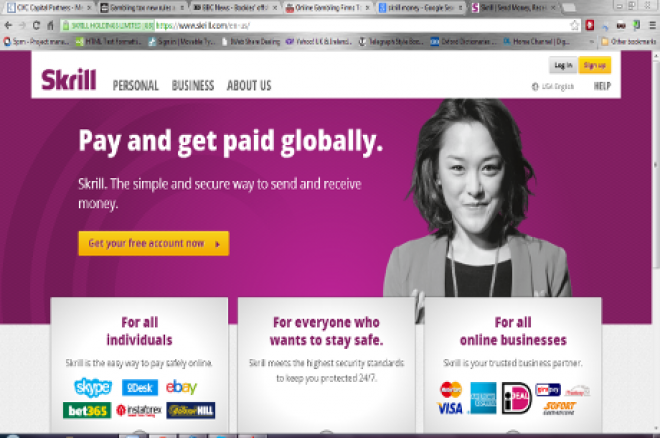 CVC Captial Partners has bought a controlling stake in the British online payments provider Skrill at a cost of €600m (£511m). CVC acquired a 75 percent stake in Skrill from Bahrain-based Investcorp.
Skrill, formerly known as Moneybookers, was founded in 2001 and has since grown to become one of the largest and most popular online payment providers in the world. With 35 million account holders and over 150,000 merchants on its books, Skrill had revenues in excess of €200 million in 2012 and EBITDA of €50 million.
The senior managing director of CVC Capital Partners, Peter Rutland said of the acquisition, "Skrill is a high quality business that has demonstrated its ability to grow rapidly into a market leading provider of online payments serving the online gaming, gambling, digital media and e-commerce industries. We are pleased to have the opportunity to invest in Skrill and support its management team as they continue to grow their range of online payment options across the globe."
Bahrain-based Investcorp Technology Partners purchased Skrill, known then as Moneybookers, in March 2007 for €105 million. Almost exactly two year later, Investcorp put the company up for sale for an estimated £365 million.
Investcorp has invested heavily in its purchase including a complete re-brand from Moneybokers to Skrill and the purchase of voucher-based payment solution Paysafecard.com for €140 million in July, 2012.
Sigfried Heimgaertner, the CEO of Skrill, said," CVC's global reach and experience will support our goal to become the first choice in payments on a global basis. The value-based transformation we began in 2012 will continue unabated through this year and into 2014. We believe our consumers, merchants and employees will be excited about the prospects that this new investment and partnership will bring to the world of online payments."
CVC Captial Partners is a London-based private equity firm with total assets of around $46 billion. In the past fortnight, CVC has entered final negotiations in relation to purchasing the American company Campbell Soup Company and has agree to purchase the UK white goods unsurer Domestic and General for £750 million.
Get all the latest PokerNews updates on your social media outlets. Follow us on Twitter and like us on Facebook now!