Vanessa Selbst, Maria Ho and Others Discuss New Ladies Bracelet Event at WSOP Europe

Brett Collson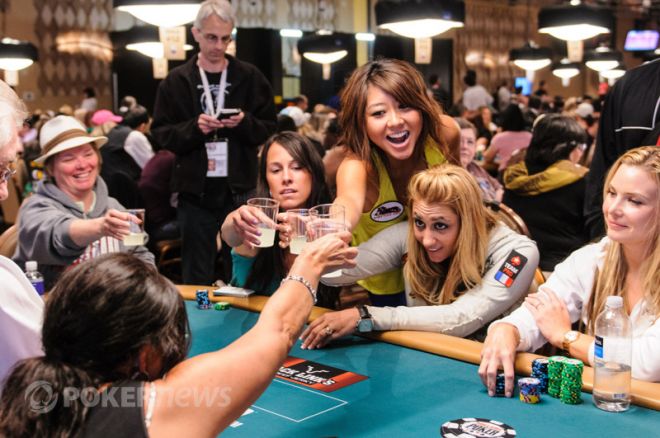 Last week, the World Series of Poker announced the addition of a new gold bracelet event during its annual series in Europe. What began as seven official bracelets on the 2013 WSOP Europe schedule in Paris has now become eight after a Ladies Championship was inserted into the mix.
The €1,100 buy-in event will kick off the 2013 WSOP-E festivities on Friday, Oct. 11 and last for two days. The eventual champion will become the second-ever female bracelet winner on European soil, joining 2007 WSOP-E Main Event winnerAnnette Obrestad.
The WSOP Ladies Championship was first offered as a bracelet event more than 25 years ago as a $100 seven-card stud tournament. Since then, the event has become a staple in Las Vegas, drawing as many as 1,286 players to the the Rio All-Suite Hotel and Casino after the series moved from Binion's. Sally Boyer won the biggest Ladies Championship ever, collecting $262,077 along with the gold bracelet in 2007.
But WSOP officials are looking for bigger numbers to coincide with the game's expansion outside of the U.S.
"We first offered a Ladies event at the Vegas WSOP in 1977, and felt it was the right time to add this tradition to WSOP-E," said WSOP Executive Director Ty Stewart. "We need to do more to promote ladies' involvement with the game, and with the many breakout stars in the region, it feels like a women's European championship is long overdue."
Despite Stewart's desire for growth, the new bracelet tournament has many detractors. Some have argued that ladies-only tournaments are counterproductive for female players trying to gain respect in a game dominated in numbers by men. The discussions heated up years ago when men began entering the WSOP Ladies Championship in Las Vegas, some of them in protest of the gender-specific tournament.
"I'm against the idea of any event excluding anyone," said Shaun Deeb, who played the Ladies Championship in 2010. "I think that women are equal to men in poker and should not have their own separate event."
Another critic is Annie Duke, who conveyed her feelings about ladies bracelet events in an interview with PokerPages a few years ago:
I don't have an issue with casinos running "ladies nights." A lot of women are actually scared to walk into a poker room. But we're not talking about a [comfortable] introduction [to tournaments]. We're talking about a World Series of Poker bracelet. We're talking about a world championship, right? That makes no sense to me, unless you're saying there is some fundamental difference between the intellect of a woman and a man, that causes you separate them out in order to award a WSOP bracelet. Which, by the way, isn't a world champion of anything, because that last time I checked, you didn't win against anybody in the world.
Regardless, the WSOP Ladies Championship isn't going anywhere, and many pros are eager to see how the new tournament in Europe pans out.
"If the tournament can get good numbers, then it sounds like a good idea given the direction of where the game is headed on the international front," said Vanessa Selbst, a two-time WSOP bracelet winner in open events. "I'm not actually a huge fan of the dilution of the bracelet with tiny-field events at tournament series like WSOP-APAC and the like, and I think this tournament will likely suffer the same fate of a very small field, but I hope they prove me wrong!"
We asked Selbst and others if it is fair for the WSOP to add another bracelet event which excludes players based on gender.
"It is a little weird given how few bracelets are actually issued at WSOP-E to have one be exclusive to women," Selbst told PokerNews. "Then again, like I mentioned, the bracelet has been diluted more and more in years past anyway, so my opinion isn't that strong one way or the other."
"I think it's a Catch-22," said poker pro Maria Ho. "I appreciate seeing our industry try to find ways to bring more women to the game and provide tournaments that allow them to experience poker on a professional level, yet in a fun and comfortable atmosphere. That aspect is great!
"But specifically in regards to bracelets, I think that at some point, with how many WSOP and WSOP-E bracelets are being handed out every year — and with increasing bracelet events being added — we're diminishing the accomplishment of actually winning a bracelet, and the exclusivity of being able to say 'I have a WSOP bracelet!' when there are a lot more being given away."
Overall, though, Selbst and Ho are big fans of ladies-only tournaments, and many of their peers share the same sentiment.
"The more mainstream and accepted as poker can be, the better," Christina Lindley explained to PokerNews. "Poker being legalized online is more likely to get support nationwide if women and men all over the country get behind it. If more women played poker and enjoy it, that increases the overall number of people who play poker, which is optimal for everyone across the board."
She added, "Several women I have spoken to tell me they would never feel comfortable in a poker room full of men, but they venture out for a ladies event because — especially with beginners — they are less intimidated. Women-only gyms exist for the same reason: to feel comfortable in your surroundings. Most women eventually will also play open events once they experience a ladies event. I did. The first event I ever played live when I ventured out from behind my nonstop online grinding was the ladies event at the WSOP."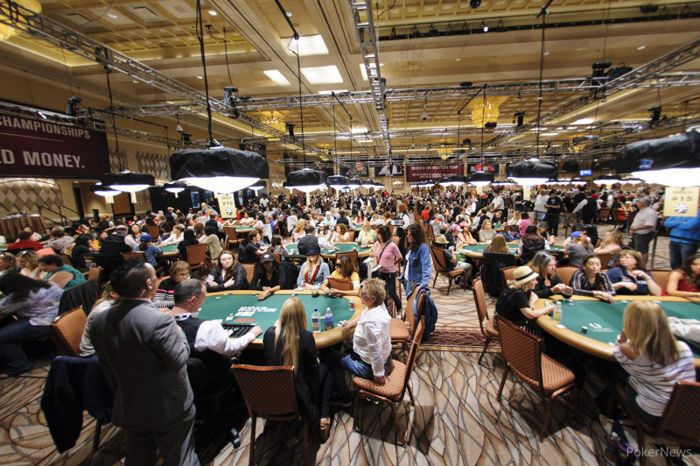 Poker pro Lauren Kling and Poker Hall of Famer Linda Johnson believe that the addition of a Ladies Championship in Paris is a great move.
"I am extremely happy they decided to do it," said Kling, who cashed in her very first WSOP Ladies event in 2009 (23rd place). "The more ladies events any tournament stop adds, the more enticing it will be for women to come, which will ultimately equate to more women traveling and playing live poker."
"I think it will help to grow the female market in the poker industry," Johnson added. "There are a lot of women globally who play at home and having a ladies event will entice them to get into the casino which is good for poker I also think that some women who really enjoy the lady events will make the trip from United States to Europe now that they've added this event."
Team PokerNews' Kristy Arnett and Pamela Maldonado have also played the WSOP Ladies Championship in Las Vegas in the past and feel the expansion into Europe can only be good for the game.
"I think it's a bold and smart move to add the ladies event to the WSOP-E schedule," Arnett explained. "As poker grows in Europe, so will female interest in the game. Now, with a bracelet up for grabs, I imagine that many women will come just for this event. I would. I think it's the natural progression to add this event when looking to beef up the schedule, especially when there are restrictions on adding mixed games because of French law."
Added Maldonado, "Of course it's a good thing for poker. For one, it shows that the poker industry is wanting more women in the field and it's allowing for more women in the field. As far as it becoming a bracelet event, sure why not? There needs to be some incentive. Anything to help the industry grow is a good thing."
Get all the latest PokerNews updates on your social media outlets. Follow us on Twitter and like us on Facebook now!