UK & Ireland Poker Rankings: Jude Ainsworth Climbs to Eighth in the World!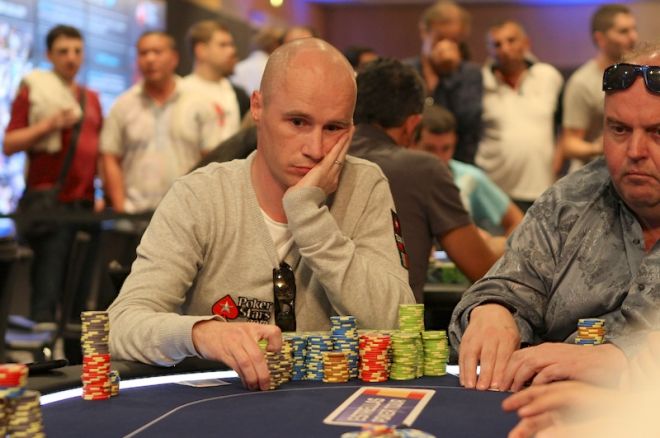 The United Kingdom and Ireland online poker tournament rankings are up to date and there is a brand new number one in place. Before the 2013 World Series of Poker, Charlie Combes knocked Chris Moorman from the top spot in the rankings and now Combes himself has fallen from his lofty perch by Ireland's Jude Ainsworth.
Ainsworth chose to avoid the 2013 WSOP and grinded online instead. It is a decision that has paid dividends and reaped rewards if his results are anything to go by. Ainsworth has been in scintillating form, form that has seen him climb to eighth in the world overall.
Some of Ainsworth's results of the past few weeks include:
An outright win in the Full Tilt Poker Turbo Fiddy ($1,967 won)
A third place finish in the PokerStars $320 buy-in 6-Max ($3,783)
A third place finish in The Big $162 ($9,840)
A second place finish in a $55 6-Max ($3,589)
Third place in the Full Tilt Poker Super Sized Sunday ($12,750)
Second place in the $55 NL Hold'em at PokerStars ($7,172)
Third in the $60,000 GTD at PartyPoker ($5,850)
Second in The Hotter $75 ($15,533)
A win in The Sunday Mulligan at Full Tilt Poker($13,052)
A win in the Full Tilt Poker Turbo Hundo ($3,360)
Fourth place in the Super Tuesday ($38,800)
Ainsworth is now $262,000 away from earning $5,000,000 from online poker tournaments, which would be a remarkable achievement. Ainsworth, a former member of Team PokerStars Pro, has 6,958.30 leader board points and is only one or two big results away from climbing into the top 5 spots in the worldwide rankings.
Although Ainsworth currently occupies the coveted top spot in the UK & Ireland rankings, he is sure to be challenged by the chasing pack by the time the rankings are updated again. Almost everyone from the top 10 are back in the UK and are back grinding high stakes online poker tournaments.
One such player is the legendary Chris "Moorman1" Moorman who has already been plying his trade at the virtual felt after spending the summer in Las Vegas. Moorman had a deep run in the Full Tilt Poker Sunday Brawl where he finished 10th for $2,000 and a couple of nights ago, Moorman won the $15,000 Guaranteed R/A at Titan Poker.
UK & Ireland Online Poker Rankings
| Rank | Player | Points |
| --- | --- | --- |
| 1 | Jude "j.thaddeus" Ainsworth | 6958.30 |
| 2 | Charlie "chaz_man_chaz" Combes | 6658.82 |
| 3 | Chris "Moorman1" Moorman | 6367.54 |
| 4 | Andrew "stato_1" Hulme | 5,928.37 |
| 5 | Christopher "NigDawG" Brammer | 5883.12 |
| 6 | Sebastian "Seba29072" Saffari | 5683.74 |
| 7 | Jon "EMSBas" Spinks | 5547.32 |
| 8 | Sam "TheSquid" Grafton | 5354.15 |
| 9 | Toby "810ofclubs" Lewis | 5331.21 |
| 10 | Matthew "theginger45" Hunt Pitt | 5267.33 |
Keep an eye out for the results of current number 10 Matthew "theginger45" Hunt Pitt who has been in great form for the past few months. Also look out for Mathew "matfrankland" Frankland who we believe is due a red hot run, Craig "mcc3991" McCorkell, and Marcin "Marcin123" Milde.
Get all the latest PokerNews updates on your social media outlets. Follow us on Twitter and like us on Facebook now!