PokerNews Book Review: Life is a Gamble by Andrew "Giddy" Perendes and Elizabeth Rogers

Chad Holloway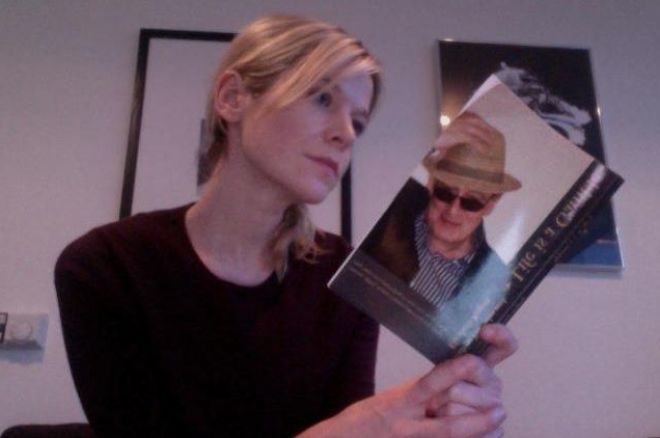 It seems every summer during the World Series of Poker I come across a book that had previously escaped my attention. This year it was Life is a Gamble: Based on the True Story of Professional Cash Game Poker Player and Successful Gambler, Andrew "Giddy" Perendes.
I wasn't quite sure whether or not I wanted to read the book because, simply put, I wasn't even aware of Andrew "Giddy" Perendes. After all, who wants to read a book about someone you've never heard of. I decided to ask around and as it turned out Perendes was actually well known in British poker circles. Intrigued, I decided to learn more about this "Giddy" fella.
Life is a Gamble, which was written with the help of Elizabeth Rogers, is the story of Perendes' life, from his childhood in Cyprus to growing up on the streets of London. It delves into Perendes' life of crime and explores the days when gangsters and thieves ruled the game.
The book, which is quite short at 181 pages, is Perendes' memoir and is chock-full of interesting stories, including crooked poker games, jewelry heists and crime syndicates. Now dominated by young kids and internet wizards, poker wasn't always that way and Perendes, who is now in his sixties, takes you back to a time when cheating and thieving was the order of the day—a fact evidenced by one of my favorite stories from the book:
"It was time to reload, so he reached into his jacket pocket only to pull his hand out empty. The guy screamed out almost as loud as the fur coat maker had. 'Whoever took it, give it back!' he demanded with a roar. With that, the man in charge of the club heard the commotion and came into the room to investigate. He told everyone around the poker table, 'Alright here is how it's going to go. I'm going to turn off the lights for a minute so whoever took the money, put it back and all is forgiven!' Second later, all I could see was blackness. It was an intense five minutes. When he turned the lights back on, someone had stole the man's jacket too! That's just another example of how it was."
Perendes makes no apologies for the skullduggery and crime he committed throughout his life, but describes it in such a matter-of-fact way that you almost forget what he did was wrong. His antics, exploits and addictions only help to fuel his character, which is on par with such UK greats as David "Devilfish" Ulliott, Padraig Parkinson and the Boatman Brothers.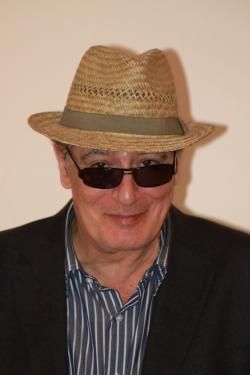 Perendes' book reads more like a series of magazine articles than a novel, which makes it an easy read. It's worth the $10 price tag (which it's currently going for at Amazon), especially if you're interested in learning about an old-school character from days gone by. It's not the crème de la crème of poker books, but it turned out to be better than I expected.
I recently had the chance to speak with Perendes about the new book.
PokerNews: Why did you choose to do a book on your life?
Perendes: Elizabeth Rogers, my co-author, wrote an article called The Story of Professional Cash Game Poker Who Never had to Work a Day in 45 Years, It was such a success that Elizabeth asked if she could write a book about my life, so I said why not. It started off as joke and then we inspired ourselves to carry on.
I wanted to write about how it was back in the days when gambling was ruled by thieves and gangsters. If you were a gambler you had to be involved in crime, there was no getting away from it. The hardest part about writing the book was to get Elizabeth Rogers' mind back in the "old school" days as she is so used to the new-style days.
The book talks a lot about you playing poker, betting on the ponies and prancing around the world as a jewel thief. Are you still up to these old tricks or have things changed?
Back in them days every so-called poker player would gamble on anything. Not like today where they play poker and poker only. When I gambled and went broke, there was no turning to credit as it was not easy to borrow money from a thief. Also there were no credit cards like today, so to reload you had to go out and commit a crime to get back in the game. I retired from crime back in 1996 when I finished a three-year sentence. It's not so much that I was reformed as I just had no more time to give behind bars.
The UK seems to be filled with poker "characters," yourself included. Another one who jumps to mind is David "Devilfish" Ulliott. Have you ever crossed paths with him? If so, any good stories?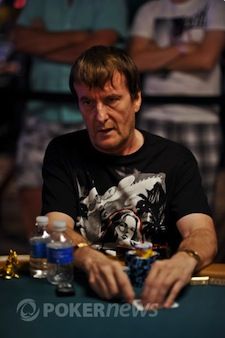 Yes, there are a lot of old school characters still around in London, and yes I have crossed paths with Dave Ulliott a number of times when he was a unknown face, but he was always a character and I will always have a great amount of respect for him as a poker legend. One story comes to mind. Around the late 90s me and a notorious character by the name of "Manchester" George had a 22K Patek Philippe wrist watch with diamonds on the face. George said his mate, Dave Ulliott, would buy it, so with that George phoned his home in Hull. His wife answered and said to me that her and Dave were not together anymore, so she gave George his mobile number and immediately hung up. He then called the number.
He said, "Well, he replied. She gave me the wrong number, Some clown answered and said, "Hello. I am The Devilfish,"
So I said to George that's what he calls himself now, George was laughing out loud for so long. He did not buy the watch at the end.
What's next for you as far as poker is concerned? Where can people expect to see you playing?
I will continue to play cash game poker. It's the only thing I know. Today everything is legal with so many games of choice around London. I still play regularly, maybe five to six times a week, in places like the Victoria Casino, Empire, Hippodrome, Cromwell, Palm Beach and many more.
For more on Perendes' book or to purchase your copy, check out the Life's a Gamble page in PokerNews' Poker Book section.
Get all the latest PokerNews updates on your social media outlets. Follow us on Twitter and find us on both Facebook!