Inside Gaming: Zygna Replaces Pincus as CEO, Betfair Partners With Trump in New Jersey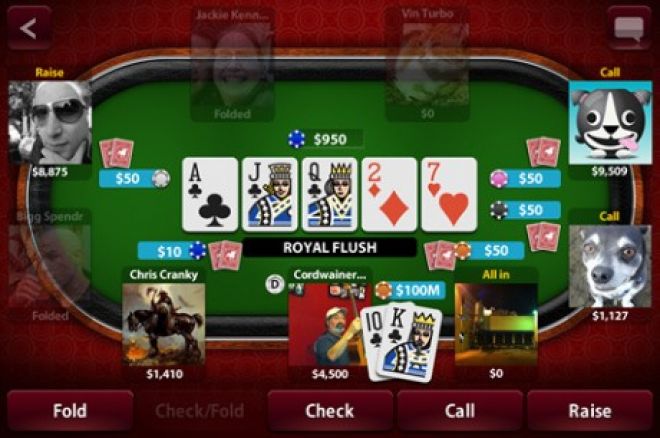 In this edition of Inside Gaming, Zygna has replaced Mark Pincus as Chief Executive Officer, Betfair partnered with Trump Plaza for online gaming in New Jersey, and Macau gambling mogul Lawrence Ho is set to become Russia's first well-known casino operator.
Microsoft's Don Mattrick Replaces Mark Pincus as Zynga CEO
On Monday, Social gaming giant Zynga announced its plan to replace Chief Executive Officer Mark Pincus with head of Microsoft Corp.'s Xbox business Don Mattrick.
Mattrick, who will join Zynga on July 8, oversaw the growth of the Xbox 360 console, will also become a board member at the company, while Pincus will remain Zynga' chairman and chief product officer.
Zynga's share price soared to more than 10 percent, to $3.07, following the news of the company's CEO replacement. Shares jumped further in after-hours trading, climbing as high as $3.27.
The stock price increase comes a month after Zynga announced it would cut 520 jobs or 18 percent of its employees in an effort to save in annual expenses. The decrease in total workforce led to a plunge in the stock market from $3.41 to $2.96 before closing at around $3.
In Zynga's announcement, Pincus applauded the company's decision in choosing Mattrick as its new CEO.
"I've always said that if I could find someone who could do a better job as our Chief Executive Officer I'd do all I could to recruit and bring that person in," said Pincus. "I'm confident that Don is that leader."
Pincus went on to explain, "He deeply understands the value of a network and the importance of creating lifelong consumer relationships. He turned Xbox into the world's largest console-gaming network, growing its installed base from 10 to 80 million and transformed that business from deep losses to substantial profits."
Zynga, best known for games such as "Farmville" and "Word with Friends," will be looking to find repeat success and work toward solidifying its role as a social gaming company rather than a gambling company. Pincus said last year that the real-money gambling market would be a "natural fit" for company. But with Mattrick now at the helm, it remains to be seen which direction the company takes.
Mattrick is expected to receive a sign-on bonus of $5 million with an annual salary of $1 million plus a $2 million bonus. In 2014, he will be eligible for a bonus up to $4 million with a stock grant of up to $7 million, depending on performance.
He is also getting about $25 million in Zynga stock vesting over the next three years and will receive an additional restricted stock-based inducement package worth about $15 million, vesting over five years.
For more, check out LATimes.com.
Betfair Partners With Trump Plaza in New Jersey
Earlier this week, Ultimate Gaming and PokerStars made headlines by announcing partnerships with Atlantic City casinos to operate real-money online gambling in New Jersey.
According to eGaming Review, UK-based betting exchange Betfair has also joined the mix by partnering with Atlantic City's Trump Plaza.
Betfair currently runs a poker site on the iPoker Network. Although Americans are restricted from wagering on Betfair's poker room or on sports betting at the exchange, the company has a presence in New Jersey by way of Television Games Network.
It has been determined that the poker software would be provided by Amaya Gaming's Ongame product, while the casino content would be provide by the GameAccount Network.
The two companies hope to launch on Nov. 26, 2013, which is the date New Jersey has declared that all online gambling sites can go live.
The pursuit of online gaming comes as an effort to rebuild the struggling Atlantic City gambling industry. eGaming Review reported that in January, the Trump Plaza only saw $5 million in revenue, which is a 40 percent decrease from its earnings from the same time last year.
To date, all 12 casinos in Atlantic City have applied for online gaming licenses including Trump Properties. Borgata has partnered with Bwin.party digital entertainment, the Golden Nugget has paired with Bally Technologies, and four Caesars' properties have partnered with 888 Holdings. Only three casinos are unaccounted for, having filed to offer online gaming but have yet to announce whether they will create their own gaming platform or join with an existing company.
For more, check out CalvinAyre.com.
Casino Expansion into Russia
According to The Wall Street Journal, Lawrence Ho, chairman of Macau casino operator Melco Crown Entertainment Ltd., is planning to open a gambling casino resort on the outskirts of Vladivostok in Russia.
Ho, who owns 37 percent of Summit Ascent Holdings Ltd. (the company chosen for the project), signed an agreement to open a casino-resort in Primorye, located on the eastern regions bordering China and Korea.
Scheduled to open in the second half 2014, the casino will be one of the first in Russia after the country banned casino gambling outside four special zones in 2009.
Summit Ascent's preliminary agreement on the Russian casino is "subject to fulfillment of a number of conditions including legal, accounting and construction due diligence." According to a June 28 filing to the Hong Kong Stock Exchange, the company also needs a definitive investment agreement on or before Aug. 15.
Analysts believe that Russia's proximity to northeast China, along with a low tax rate, is reason enough to invest in Russia's casino industry despite concerns over corruption and a lack of clarity about the country's regulatory structure for gambling.
"A lot of people don't realize that Vladivostok is an Asian casino opportunity that happens to be in Russia," said Dean Macomber, president of U.S.-based Macomber International Inc., which has done consulting work on the Russian casino industry.
According to a report prepared by the United States based Gaming Market, gambling revenue in Primoryre was projected to reach $1.2 billion a year and jump to as much as $5.2 billion over the following decade. Taxes are also expected to amount to just 3 percent to 7 percent of revenue, which is far below Macau's 39 percent rate.
The Primorye government invited bidders for casino projects last summer, handpicking five potential casino builders from the U.S., Malaysia, Russia, Macau and Hong Kong. However, Summit Ascent Holdings Ltd. was chosen within the last several weeks.
Melco Crown is also investing $2 billion in developing a brand-new casino resort in Macau, to be called Studio City, which is expected to open in the middle of 2015.
For more, check out The Wall Street Journal.
Get all the latest PokerNews updates on your social media outlets. Follow us on Twitter and like us on Facebook now!