UK & Ireland Poker Rankings: Top 10 Places Virtually Unchanged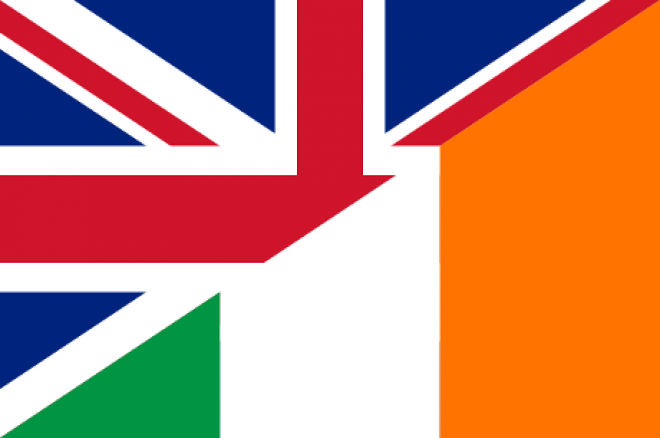 With the 2013 World Series of Poker in full swing and online poker being unavailable in the United States of America it is hardly surprising to discover that the top 10 places in the UK & Ireland rankings are virtually unchanged.
Charlie Combes is still on top, Jude Ainsworth has climbed to second place and Sebastian Saffari has jumped one spot to sixth, all without any of them playing any online poker. This is due to certain scores aging and therefore being worth fewer points than the previous week.
As the top 10 (shown below) not changing much, we thought it would be a good idea to look outside of the top 10 to see who is lurking in the shadows and waiting in the wings hoping to snatch a top 10 place in the coming weeks.
UK & Ireland Top 10 Ranked Players
| Rank | Player | Points |
| --- | --- | --- |
| 1st | Charlie "chaz_man_chaz" Combes | 7130.33 |
| 2nd | Jude "jthaddeus" Ainsworth | 6944.50 |
| 3rd | Chris "Moorman1" Moorman | 6788.51 |
| 4th | Christopher "NigDawG" Brammer | 6484.39 |
| 5th | Andrew "stato_1" Hulme | 6478.23 |
| 6th | Sebastian "Seba29072" Saffari | 6172.08 |
| 7th | Toby "810ofclubs" Lewis | 6063.29 |
| 8th | Jon "EMSBas" Spinks | 5957.87 |
| 9th | Ross "RLOG" Loggie | 5824.85 |
| 10th | Sam "TheSquid" Grafton | 5744.87 |
Only just outside the top 10 is James "jamerOK" Cawley (5532.66 points), a former 10 top player. Cawley recently won a Triple Crown when he won the $55 NL Hold'em Turbo Ante up at PokerStars, the $26 Kitchen Sink at Full Tilt and The Big €50 at PokerStars.fr. Congratulations, sir!
Mathew "matfrankland" Frankland hasn't had the best of years so far, but an outright win in the $320 Saturday Super-Knockout for $22,160 will have helped to boost his confidence. We have our fingers crossed that win is the catalyst to a fantastic second half of the year for Frankland.
Cardiff's Paul "senterpied" Senter may not play the highest stakes tournaments available, yet he is still ranked in the top 15 players in the UK & Ireland, going to show how consistent his results have been over a long period of time. A few days ago, Senter had a big score ($14,731) when he finished second in a $190 buy-in tournament at the Ongame Network.
Others to keep an eye out for in coming weeks include Matthew "theginger45" Hunt, Luke "Bit2Easy" Reeves and Oscar "MendaLerenda" Serradell.
Data from PocketFives was used to create this article.
Get all the latest PokerNews updates on your social media outlets. Follow us on Twitter and like us on Facebook now!