Remembering the WSOP's Oldest Dealer, Richard Turnbull

Chad Holloway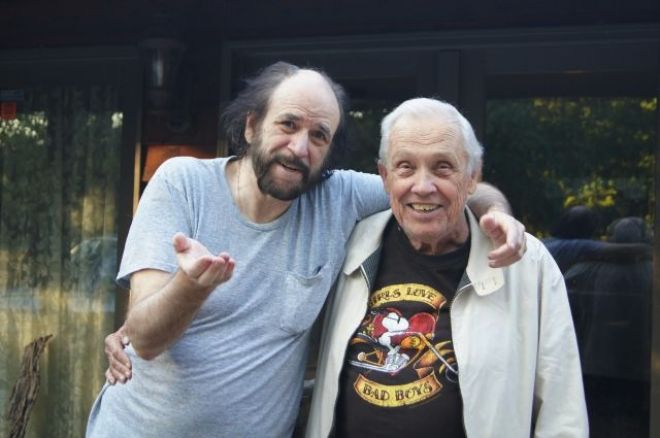 The Rio All-Suites Casino in Las Vegas was solemn on Friday morning when news spread that Richard Turnbull, the World Series of Poker's oldest dealer at the age of 86, was killed the night before. Turnbull, who hailed from Reno, was struck and killed by a southbound 1996 Honda Civic while attempting to cross Rainbow Boulevard outside of a crosswalk. It was a tragic accident and one that affected the poker industry as a whole.
"We're devastated to hear one of the WSOP's own is no longer with us," a WSOP spokesperson said in a statement. "Richard Turnbull has been dealing poker for 38 years. Our condolences and prayers go out to his family."
On Friday, the WSOP, for which Turnbull had dealt the series since 2007, held a moment of silence in his honor.
"He was one of those dealers, you'd see him and say, 'Hey, how's it going Richard?' He'd smile and he'd brighten your day," said WSOP Tournament Director Jack Effel. "Win or lose, most everyone I came across held Richard in the highest regard."
As it turned out, Turnbull, who once worked at the Grand Sierra Resort in Reno, had more ties to the poker world than most people realize. Mike Caro, author of classic poker books such as Caro's Book of Poker Tells: The Body Language & Psychology of Poker and Caro's Fundamental Secrets of Winning Poker, actually knew Turnbull on a very personal level and took to his blog to share some intimate details on Turnbull's life.
"Dick Turnbull links the lives of the legendary poker champion Doyle Brunson and me," Caro explained in his blog. "And that link has nothing to do with poker. It happened decades before I met Doyle."
According to Caro, Turnbull was there decades ago when a young Brunson, who was an aspiring basketball player who was slated to get drafted by the Minnesota Lakers, shattered his leg in a freak sheet rock accident. "Who witnessed that tragedy and comforted Doyle while he lay in painful shock? Richard Turnbull," explained Caro, who didn't find out about that connection until 1977 when he first met Brunson while collaborating on Super System.
Turnbull was also a big influence on Caro's life. As he explained:
"My memories of Dick go way, way back. Back to when I was still in high school. He was an intellectual, a fact probably not known by most poker players accepting the cards he delivered or by his fellow dealers. He kept his past glories quiet. I met him when he was a leadership trainer for Great Books discussion groups in the early 1960s. I was one among the discussion leaders he trained."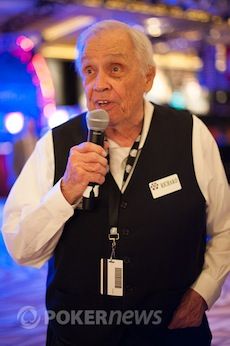 Turnbull was also involved in a car accident that claimed the life of Caro's mother. "He survived a car crash, where my mother died at the scene," Caro explained. "A young woman was at the wheel en route to a Great Books meeting when the three were struck broadside by a drunk driver. Dick told me that Mom died quickly and at peace."
While Turnbull was known as a dealer among the poker community, he was obviously much more to Caro, who shared one last story about his friend:
"In the fall of 2011, Dick visited my Ozarks hermitage and stayed in the cabin next to my house for several weeks. I taught him new stuff about the Internet, returning the favor from almost 50 years earlier when he'd taught me lifelong lessons through his quick wit and logical reasoning. I even coaxed him into riding an ATV and hiking briskly along my miles of steep paths through the forest. Those were young activities. But he was only 84 then. Time stopped for him at 86."
*Lead photo courtesy of Poker1.com.
Get all the latest PokerNews updates on your social media outlets. Follow us on Twitter and like us on Facebook now!