Inside Gaming: World Poker Tour CEO Departs, Zynga Cuts Hundreds of Jobs, and More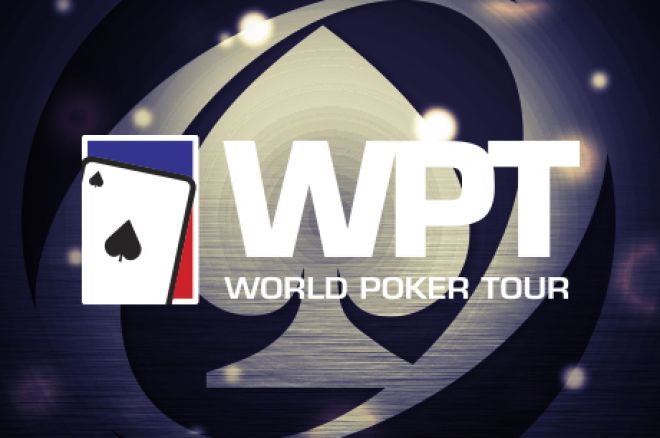 In this edition of Inside Gaming, bwin.party cuts three executives from its employee list, Zynga slashes 520 employees, and Macau gaming revenue is still on the rise.
Bwin.Party Chops Three Executives From Payroll
Bwin.party digital entertainment, the leading European online gambling operator, has taken drastic measures to cut costs from the company's spending. Sources told eGamingReview this week that World Poker Tour CEO Steve Heller, business development director Alen Lang, and group technology director Tod Martin have all exited from the company, with the potential of more departures in the future.
Heller joined PartyGaming in 2005 as CEO of Asian operations. It is reported that WPT President Adam Pliska will assume Heller's role. PokerNews reached out to bwin.party for comment about Heller's departure, but a spokesperson said the company doesn't comment about management changes.
Martin, who's been with the company since 2008, saw his role with the company diminish when Guy Duncan joined the company in January, after which Martin has focused on developing Bwin.party's US-facing technology. Martin is expected to officially leave the company later this year.
Lang, who has also been with PartyGaming since 2005, is credited for having pushed a joint venture with MGM Resorts and Boyd Gaming in late 2011, as well as social gaming giant Zynga just last October.
The three executives' departures stem from the company's first quarter reports, which saw revenue plummet to its lowest point in three years, dropping to €180.2 million, 17 percent year-on year. The trend appears it will continue to drop, this time at an ever more rapid pace having already declined 22 percent in the second quarter from the same period last year.
In April, bwin.party CEO Norbert Teufelberger announced the company would cease accepting new customers from 18 different countries in Europe and South America as a way to shift priorities from "volume to value." The changes made were said to save the company €70 million annually.
Jim Ryan, former co-CEO of bwin.party, retired from the company in January.
For more, check out CalvinAyre.com.
Zynga Cuts Hundreds of Jobs
Social gaming developer Zynga slashed 520 jobs on Monday, putting the fate of the company into question.
Zynga said it would lay off 18 percent of its employee list worldwide, while an unidentified source said the layoffs will occur in Los Angeles, Dallas, and New York. The cuts, which should be completed by August, will save the company $70 million to $80 million in annual expenses.
CEO Mark Pincus said the company anticipates a second-quarter loss of somewhere between $25.8 million and $39 million.
"None of us ever expected to face a day like today, especially when so much of our culture has been about growth," Pincus said in an e-mail message to employees on Monday. "But I think we all know this is necessary to move forward."
Just in the last six months, Zynga has removed 18 job titles, undergone increased competition, and faced dipping revenues. That is in addition to the cut of 150 jobs last fall, accounting for 5% of its total workforce.
Part of the job loss branches from the elimination of OMGPOP, the company behind the briefly popular Draw Something game that Zynga acquired for $180 million.
The latest demise caused Zynga's stock to plunge from $3.41 to $2.96 on the stock exchange before closing out the day around $3, about where the stock steadied on Tuesday.
Zynga Poker is one of its few successes is still managing to hold a steady user base, but it has still seen monthly users decline from 138,500 in September 2012 to 122,500 in May.
In April, Zynga teamed with bwin.party to start up real-money gambling in the United Kingdom. As of yet, there is no word on whether the recent drops have affected the newly launched sites.
"Our opportunity is to make mobile gaming truly social by offering people new, fun ways to meet, play and connect," Pincus said in the e-mail. "By reducing our cost structure today, we will offer our teams the runway they need to take risks and develop these breakthrough new social experiences."
To read more, visit USAToday.com.
Macau Gaming Still Showing Growth
Macau gaming showed its second largest single-month revenue in May, having jumped 13.5 percent to $3.7 billion.
The steady revenue growth is Macau's second highest earning month this year, with $3.92 collected in March. Despite revenues slowing declining because of mid-month rains and flooding, Macau proves to be top tier as a premiere gambling destination. Gaming analysts suggest the improving Chinese economy along with May holidays including Labor Day fueled the month's increase.
Just five months into the year, Macau gaming revenues are up 14 percent over the same five months of 2012. Macau reached $38 billion in gaming revenues for 2012; by far a tremendous feat compared the $6.2 billion that Las Vegas reached in the same year.
The consistent revenue explicitly shows that Macau is without question the highest-earning gambling destination in the world.
Las Vegas Sands Corp., Wynn Resorts Ltd., and MGM Resorts International operate hotel-casinos in the Macau market.
For more on Macau's growth, check out the Las Vegas Review Journal.
Get all the latest PokerNews updates on your social media outlets. Follow us on Twitter and like us on Facebook now!