David "Doc" Sands Previews the $111,111 One Drop High Roller Event at the 2013 WSOP

Pamela Maldonado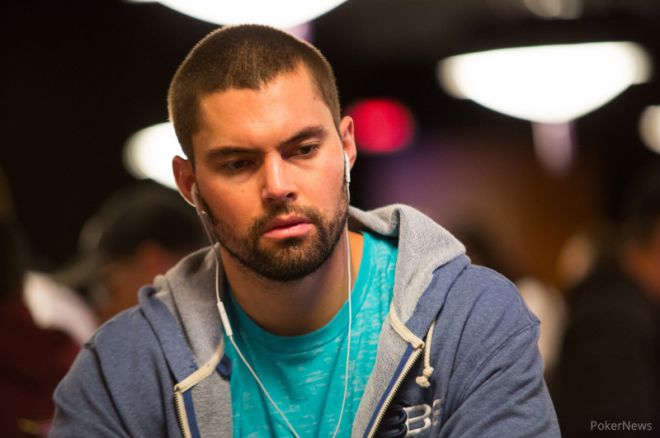 Last summer, the inaugural Big One for One Drop[ at the World Series of Poker (WSOP) raised $5.6 million for the One Drop Foundation, which helps provide safe water to fight poverty around the world. The $1 million buy-in event was such a success that the WSOP announced that it will hold another $1 million tournament in 2014, as well as a High Roller event with a $111,111 price tag at 12 p.m. PST on Wednesday, June 26, 2013.
Wednesday's highly anticipated tournament is an official WSOP gold bracelet event that will see 3% of the buy-in amount donated to One Drop as a charitable contribution from the Rio All-Suite Hotel and Casino. The event is expected to draw more than 100 high-caliber players and generate a prize pool of more than $10 million, according to tournament organizers.
Follow live coverage of the $111,111 High Rollers event at the PokerNews Live Reporting page.
Coming off a series of impressive high roller results at the PokerStars Caribbean Adventure and World Poker Tour this year, it's no surprise to see David "Doc" Sands registered for Wednesday's event. In January, Sands finished runner-up in the $100,000 Super High Roller at the PCA for $1,259,320. He then followed that up with three separate high roller final tables on the WPT, including a victory in the World Poker Tour $100,000 Super High Roller event in May for just over $1 million.
What does Sands think about this week's WSOP One Drop High Roller that could see a top payout of at least $3 million? We caught up with him on Tuesday to find out.
PokerNews: With the buy-in being so large for the WSOP High Roller, will there be any merit to late registering? Or is this the type of tournament to arrive on time to?
Sands: It just depends on where you think your skill edge is on the rest of the field. I'm really comfortable playing deep stack poker so I will get in there right away. A lot of the guys might be playing the $100K for the first time, or a lot may have predominantly an online background so they will theoretically have a disadvantage playing even 200 big blinds deep and have a substantial advantage playing 50 big blinds deep. For a player like that it may make sense to register late but I think I have a substantial edge on every stage in the tournament so I will be there on time.
For the first eight levels the tournament blind structure allows for deep-stack play between 100 and 500 big blinds compared to the starting chip stack. How important are the early stages of the event?
It's important to be able to accumulate chips and take advantage of good spots at your table and obviously to avoid making really costly mistakes. There will be different kinds of pros in the event. Some will have a cash-game background where they will be used to playing 200, 300 or 400 big blinds deep and some will be tournament players. So the early stages are really important because you can get crippled and lose half your stack or two-thirds of your stack if you put yourself in bad spots early. It just requires a fundamentally different kind of poker and it will be interesting to see which plays have the ability to play under those circumstances and which ones are sort of one-dimensional and should only play with shallow stacks.
A high roller tournament like this is filled with many tough and experienced opponents. How do you weigh the decision of whether or not the tournament is good to enter or not?
For me, I will always play in this event. I think I am one of the best players out there and I have a ton of confidence in my game. To me, it doesn't matter how many register or what the cost of the buy-in is, as long as I think it is a profitable spot for me I am going to play. As soon as I heard about this year's One Drop there was no question that I was going to play. I know a lot of players worked real hard to sell action so it's just a matter of the market. Can they sell enough action to plan and how big of a shot do they want to take? Basically every pro has sold some action. I would assume that there are less than five pros who have 100 percent of their own action. It's very commonplace to sell action and it's a good spot to buy action too. If you know someone who needs help to get into the event and you think they are plus-EV (expected value) in the field, then you want to take advantage of that. I for one bought a lot of action and think a lot of my buys are profitable in the long run and were good buys so we'll see how that materializes. It's definitely an opportunity for sellers and investors to create an interesting dynamic. Before the tournament I probably spent about 10 hours or so working out my pieces that I'm buying, my swaps, and that kind of thing. It's definitely a lot different than a $1,500 buy in where you just jump in and have 100 percent of yourself. This kind of event has a lot more that goes into it.
There's been a lot of talk about players charging a high amount for markup when selling pieces of their tournament buy-ins. What do you think is a fair mark-up price, and an unreasonable mark-up price?
It just depends on the player. The reality is that there is no one person who objectively judges fair from unfair. It's really hard to extrapolate what people's ROI (return on investment) is in this field. When I sell action I try to split and think what my ROI is with my investors. So if I think I am going to make 30 percent of the average buy in then I will charge 1.15 markup and will split my perceived ROI with my investors. But then again, that's just me speculating about my ROI and that's not what I sold at for the record. That's just an example of how numbers work in my mind. For me there's not really a clear-cut answer whether something is fair or unfair of the market. There are people out there buying and there are people out there selling. So whatever the market allows and whatever price the market will bear I think it is fair. As a player you want the most value for your equity and assuming you're not selling at a rate that you're not making money in then other than that whatever dollar amount people will player is "fair." I like to stay out of the whole discussion. I just don't buy pieces I think are bad and buy pieces I think are good. It's simple really. If you don't think it's a good piece, don't buy it. There's no reason to call someone out and say, 'I don't think you're profitable and are a bad buy.' To be honest, very few people know enough about anyone's game to make that kind of assessment. Especially in a field like this where no one really knows how many players will enter, or how many amateur players will show up.
Does strategy change or stay the same when players at the same table have an invested interest or have swapped action?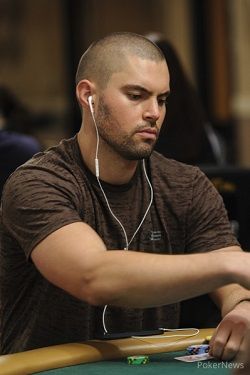 It should stay the same because otherwise people are going to soft play each other. I've had really big pieces of people in smaller field $100K events where I have substantial pieces of people more than they have of themselves I only buy from people who are going to play straight up against me but it's definitely a concern. Dealing with people who you sold a lot of action to or bought a lot of action from is one of many new additional dynamics that people need to take into consideration.
Could this be an unfair advantage to the player that does not have an invested interest in others at the same table?
No I don't think there's going to be any people who have action swapped colluding against the other person. I think the spot where you can put yourself into most jeopardy is if you buy a big piece of someone. For example, let's say I bought 20 percent of someone. We're at the money bubble and I keep raising and they keep going all in against me. Well, if the minimum cash in the tournament is $200,000 and I call and bust this person on the bubble then I am costing myself $40,000. So really where it comes into play the most is when you have a substantial piece of someone and you are in a bubble situation and they know that you have a substantial piece of them so as a result it is to your detriment to try to bust them. They then keep taking advantage of that and keep raising and reraising you. You have to buy people and back people who you know are going to be ethical and not take advantage of you in those spots.
Do you feel that these high roller buy-in tournaments are good or bad for the poker community?
I think they are great for poker. Poker is about competing and the money and results are just a way of keeping track. Any field where I can be competing against the best players in the world, I want to be playing. I don't enjoy playing the $1,500 or the $1,000 events very much because you are competing against mostly amateurs, on ten-handed tables, and starting with no antes. High rollers are sweet because you get in there and everyone has a lot of chips; you are deep stacked, have antes, and playing against the best players. What attracted me to poker is being able to compete. I would always rather compete against better players than worse players. From a money standpoint I'm obviously going to get rich playing against weak players. But frankly I love to battle and I love these tournaments where you can go to war with five or six of the best players in the world at your table. I can't think of anything better and don't think it's bad for the poker economy at all.
For you personally, do you have more of an advantage over other players?
I definitely think so. I think I am one of the very small numbers of players who play short stack poker pretty close to perfectly. By that I mean fewer than 30 big blinds in terms of opening and shoving ranges. That is a result of my online experience by playing a lot of online tournaments. In addition to that I play a lot of high stakes cash games. So I have experience not only playing 200, 300, or 400 big blinds deep but I also have experience playing for the kind of money we are going to play for in the One Drop. I do have a pretty substantial advantage and I think that is because I can short stack well, and I can play deep stack well and am not really affected by the amount of money we are playing for. I will say that I don't think my results are sustainable. I obviously ran really well in those tournaments. It doesn't matter how big of an edge you have, you are not going to win as often as I've won in the past. I'm very grateful for the amount of good fortune I've had in those tournaments, but at the same time I definitely think I have an edge. I work really hard at my game and am not afraid or ashamed to say I think I am one of the better players out there.
I am really looking forward to these events and it's fun competing against the best and come out on top. I'm really excited and I know it will be a great turnout.
Be sure to follow our Live Reporting page for continuing coverage of every event at the 2013 World Series of Poker, and follow PokerNews on Twitter for up-to-the-minute news.