TonyBet Releases Betting Odds for ISPT Main Event

Brett Collson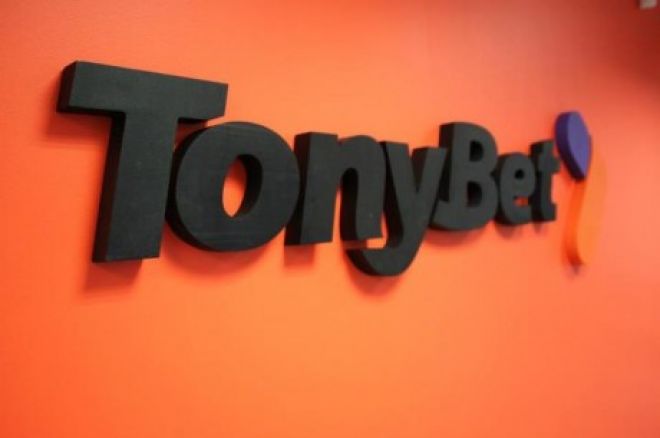 The inaugural International Stadiums Poker Tour (ISPT) is less than 10 days away, and official ISPT partner TonyBet is giving poker fans a chance to get in on the action. The online betting firm has released odds for the ISPT Main Event in Wembley, offering lines on players like Sam Trickett, Michael "The Grinder" Mizrachi, Marcel Luske, David Benyamine and TonyBet's very own Antanas "Tony G" Guoga.
The ISPT Main Event kicks off May 31 at Wembley Stadium in London; the first champion will be crowned on June 5. The unique tournament, which began online in February with Day 1, is taking place across several ISPT partnering sites. Those who advanced online will make the trip to London to compete for the title right on the Wembley Stadium lawn. Anyone who didn't earn a seat to Wembley online will be able to buy in directly for €3,000 for a chance to win the €1 million first-place prize.
TonyBet customers can bet on a number of outcomes for the Main Event, most of which consist of head-to-head battles between the notable pros. From the current matchups listed on the site, Trickett seems to have the best chance of advancing further than opponent Mizrachi. Here's a look at some of the last-longer lines:
Sam Trickett (1.60) vs. Michael Mizrachi (2.20)
Michael Mizrachi (1.75) vs. Robert Mizrachi (1.95)
Barney Boatman (1.80) vs. Ross Boatman (1.90)
David Benyamine (1.75) vs. Dave Ulliott (1.95)
Marcel Luske (1.75) vs. Dave Ulliott (1.95)
Annand "Victor" Ramdin (1.85) vs. Ram Vaswani (1.85)
Toby Lewis (1.75) vs. James Dempsey (1.95)
Erich Kollmann (1.85) vs. James Mitchell (1.85)
Govert Metaal (1.85) vs. Luke Schwartz (1.85)
Antanas "Tony G" Guoga (1.80) vs. Marcel Luske (1.90)
Bettors can also bet on Tony G's individual performance. The line for Tony to make the final table is set at 50-1, and if he has the heart and commitment to win the event, it will pay out 500-1!
The betting lines for the first-ever ISPT tournament also include the odds on the number of the participants, as well as the winning hand. To see all of the ISPT lines and place your bets, go to TonyBet.com.
For more information on the tournament itself, visit ISPT.com.
Get all the latest PokerNews updates on your social media outlets. Follow us on Twitter and like us on Facebook now!