PokerTracker 4: Raising the bar for poker software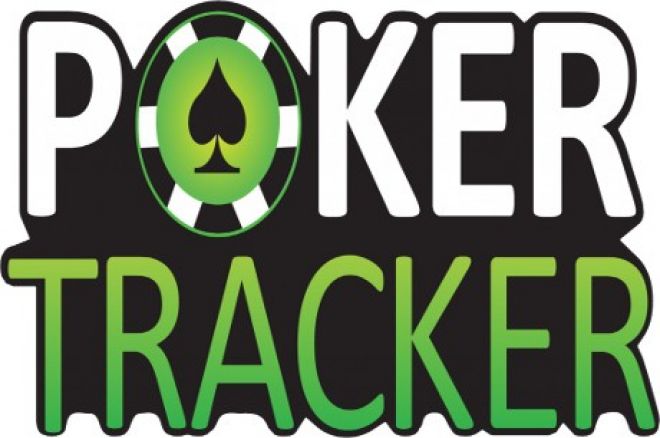 The first piece of poker software that I ever bought was Poker Tracker 2. This was back in the days when tracking software was in its relative infancy and you even had to purchase a separate heads-up display (HUD). How many of you remember having to run Poker Tracker and PokerAce HUD at the same time? Good times.
I stuck with Poker Tracker for a few years, with no problems at all, before being introduced to Holdem Manager and slightly further down the line Holdem Manager 2. In my opinion, the Holdem Manager products were superior to the Poker tracker products on offer at the time, but have you noticed the word "were" was in that last sentence? I deliberately wrote it as past tense because the latest offering from Poker Tracker — Poker Tracker 4 (PT4) – is a sublime package and I feel it raises the bar for poker software.
PT4 comes with a 30-day trial, of which I have 11 days remaining. During the 19 days that I have been using the software I have been impressed at how quick, slick and easy to navigate it is on the outside but how immensely powerful it underneath.
Steven McLoughlin, PokerTracker's Chief Brand Strategist, took the time to sit down with me and go through all the features, at length, of the PT4 software and I was left in awe when the 90-minutes was over. Before my in-depth induction I was firmly in the "Holdem Manager FTW" camp, but by the time Steven had shown me PT4 put through its paces I can safely say that once my free trial expires I will be purchasing PT4.
While I do not have the time or space to go through everything Steven and I discussed, I can highlight a number of my favourite features from the PT4 software.
My currency
Holdem Manager 2 supports multiple currencies but not as well as PT4. In Holdem Manger for example, you can have your base currency in British pounds but it converts all of your database with the exchange rate that you use at the time. PT4 allows any currency in the world and converts everything in real time so your winnings on January 1 may have an exchange rate of 1.65 USD to GPB but your winnings from today are shown at an exchange rate of 1.58 USD to GBP.
Exchange rates shown are just an example and do not reflect actual exchange rates.
While this probably wouldn't make a lot of difference to most poker players, those who play in different currencies would certainly notice the difference, especially higher stakes players or big winners.
NoteTracker
This special tool is built into the PT4 package and works very well indeed. NoteTracker writes notes for you in the background so either you don't have to or so it can supplement your note taking. I only have tournament hands logged in my database so I cannot comment on the cash side of things, but NoteTracker has been monitoring my opponents' pushing and calling hands! Cool for something that is free.
Vector HUD
The HUD in PT4 is fantastic, especially for someone like me who uses a laptop to grind on, a laptop with a poor screen resolution. I generally play with 12 tables stacked at their default size but occasionally I like to tile all 12. When I do this with PT4, despite the tables being small, I can still read my HUD and it is still usable.
Tournament detection
I'm not overly sure how the tournament detection works, probably something from the hand history files, but PT4 automatically detects and labels your tournaments in your results pages. While it has got the occasional tournament wrong, I would say 98% or more of the time it has correctly determined that I played an MTT 20-Table Turbo SNG. This saves so much time by me not having to go in an manually alter the tournament speed etc as I have had to do with other products.
ICM Analysis and Hand Range Modelling
These two features are extremely powerful and are vital to anyone wanting to improve their game. The ICM tool can calculate up to 9 players at the table and the ICM results are automatically included with equity adjusted winnings to create Net Adjusted Winnings on your tournament graph.
The Hand Range Modelling tool gives you accurate, realistic ranges that are fully customisable. This allows you more flexibility and a more accurate analysis of your play and that of your opponents.
In my opinion, as a low stakes tournament player, PT4 is the elite poker product available today and one that I feel is going to help me become a better player. If you have any doubts about how fantastic PT4 is, go download it at the PokerTracker site and take advantage of their free 30-Day trial. Trust me when I say you will not regret it in the slightest.
Get all the latest PokerNews updates on your social media outlets. Follow us on Twitter and like us on Facebook now!