Tony G and MagicHoldem Launch Heads-Up Display for Casual Poker Players

PokerNews Staff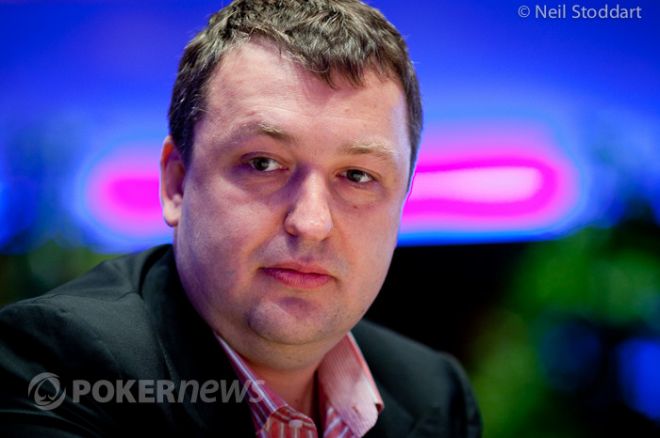 MagicHoldem, a leading developer of online poker-related instructional tools and services, has announced the release of a new Heads-Up Display (HUD) built for casual poker players. The player-friendly companion poker tool analyzes opponents at the table based on their playing history against you and presents relevant data about their playing styles in a simple and easy-to-follow display.
Following MagicHoldem's hugely successfully Poker Odds Calculator and Personal Poker Coach, the HUD product marks MagicHoldem's foray into the advanced poker-playing market. PokerNews' own Tony G consulted MagicHoldem on the HUD's development and believes this is a "first-of-its-kind" product for casual poker players.
"If you've never used a regular poker Heads-Up Display before, the numbers and stats can make it pretty confusing," Tony G said. "The MagicHoldem HUD cuts through all that, creating a simple, yet perfect companion poker tool for beginners and casual players."
Magic Holdem's HUD features all of the dynamic real-time stats you'll need during your online poker session, including VPIP%, PFR%, and Aggression Factor. The HUD is an advanced poker-hand tracking device that alerts for relevant opponent stats in real time and creates an at-a-glance playing profile for each player at the table.
"We are committed to making advanced poker tools and training more accessible to casual and enthusiastic beginner players," says MagicHoldem's Roy Samuelov. "A user-friendly HUD that doesn't just show statistics, but tells you what's important, is just the next logical step."
If you're interested in trying out the Magic Holdem HUD on 10-day trial period, check out magicholdem.com for more information.
Get all the latest PokerNews updates on your social media outlets. Follow us on Twitter and find us both Facebook!